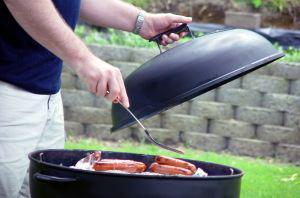 If you are currently living and working in the USA, you are probably excited about this weekend being Labor Day! Whether or not your job lets you have Monday off for the holiday, Labor Day is a good excuse to get out for one of the last weekends of summer and enjoy long hours of daylight before winter arrives.  (Photo "Cookout" by kkiser)
While we may be staying at home and having cookouts with friends and dreaming of past and future travels, there are a number of destinations and sightseeing tours around the country that we've highlighted in recent weeks, and most of these popular spots reach their peak coinciding with the annual holiday.
If you have the three day weekend and means to get out for a few days, these destinations are waiting for you and should most definitely be considered.
Yellowstone National Park for Nature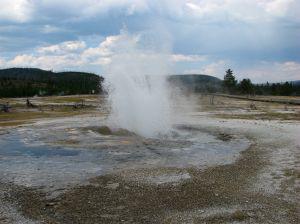 America's first National Park makes the top spot on our list of Labor Day destinations for one reason: the weather.   Due to being located primarily in northwest Wyoming, the weather in Yellowstone changes significantly by the end of summer and welcomes an earlier winter than many places in the country.  Many western America tours will still operate in Yellowstone throughout the winter, however the ability to go hiking and explore on your own decreases significantly when the snow storms start rolling in around fall.   (Photo "Yellowstone Geyser" by fgreen70)
For one of the last good warm-weather hikes of the year, head to Yellowstone this weekend and take it all in! 
New York City for Food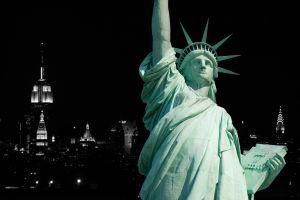 If the sole reason for visiting Yellowstone is the weather, then visiting New York City is for the food.   If you can bring yourself to visit New York one week after the hurricane passed by, you are likely to be greeted by smaller crowds than in previous years.  This translates into shorter lines at popular restaurants and would be welcomed by any who make decisions with their stomachs before all else.  (Photo "Statue of Liberty and NYC Skyline" by clemmesen)
Often considered the #1 food city in the country, New York is home to just about every style of cuisine imaginable thanks to strong communities of nearly every country around the world.  Not only that, the city is home to the first pizza shop in the USA and created a style that can be found on nearly every corner.  Cannot decide what to eat?  Pick a country and ask your hotel for recommendations on the best restaurant in the city for that style!
Washington DC for History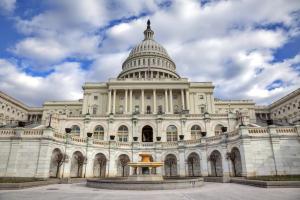 Our nations capitol is home to the most important documents to our country as well as one of the most well funded museums in the world, The Smithsonian.  That is why Washington DC is the top spot in the country this Labor Day to really understand the history of our country.  You may find it a bit ironic to recommend visiting a government funded museum on a holiday when they should legally be closed, but the Smithsonian Museums are actually open 364 days a year - every day except for Christmas!   (Photo "Washington DC Capitol" by somadjinn)
With a number of events planned around the city and full & free access to the best museums in the world, can you really think of any place better to spend the upcoming national holiday than Washington?

------------------------------------

These are just a few of the many great spots that are waiting for you to visit this Labor Day.  Whether you make it to one of these great destinations, countless others around this country, or just stay at home and have a good BBQ, we hope everyone sends off summer with a bang!  Got big plans for the holiday? Let us know by commenting below!