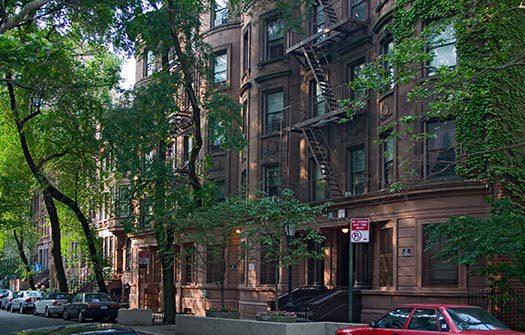 I got excited this morning when I read what seemed to be a very promising apartment posting.  The roommate was 23, as am I, worked as an intern for Alice & Olivia (how cool?) and, from what I could tell from the posting, she seemed friendly and outgoing.  The apartment was described as a two bedroom, one bathroom.  The best part was that the posting didn't have that dreaded word "converted" in it.
I replied to the posting with a brief description about myself and my interest in the apartment.  Not ten minutes later did my phone ring.
"Hey, is this Tamar? It's Dana."
I tried to think of who I knew named Dana but was drawing a blank.  "I'm sorry.  Who is this?"
"It's Dana.  You responded to my apartment posting. Remember?"
Her name was nowhere in the posting so I'm not sure how she expected me to know who she was?  She was coming off a bit abrasive but I also have the tendency to judge quickly.
"Oh, Hi! So sorry about that.  It's great to hear from you, Dana.  How are you?" I began.
"Fine. Thanks.  So the apartment, let me tell you about it" she demanded before I could even get another word in.  "It's on the Upper West Side and my parents just bought it for me.  I'm looking to rent out the living room area to a roommate to make some money on it. I haven't yet but I am planning to put up a fake wall.  I'm looking to close with a roommate tonight so if you could be here in the next 20 minutes maybe you could move in September 1."
You must think I'm kidding or embellishing and, trust me, I wish I was.
"Well, thanks for the information," I began caught totally off-guard with no idea how to proceed. "The location and apartment both sound great! I guess my one question and concern off the bat is if the bedroom, which I didn't realize was converted, would have walls that reach the ceiling?"  I never imagined I would be in this position of wondering if the walls of a bedroom would reach the ceiling.  What was I dealing with?
"No! Have you not seen a converted bedroom? They don't ever go up to the ceiling in the city!"
God, this girl was rude! I was disappointed and frustrated.  "Got it.  Well thanks very much for calling but I'm looking for a bedroom with walls to the ceiling" I said and hung up.  Some people…
So, I am left wondering, where are the apartments with four walls and a window?