Hey guys! Does this day feel like it's just inching by? I feel like it is. Something about this Tuesday is draggin'.
This morning I didn't have too much on my work list so I did a little blog work. I actually made my new background. So cool huh? I'm pretty proud of myself.
Finally it was time for lunch. I swear, today seconds are more like minutes and minutes like hours.
Lunch
We met my Mom at Michaels for lunch! It was fun having her join us.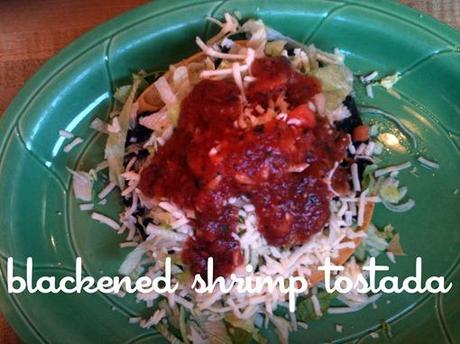 I had my usual blackened shrimp tostada smothered in salsa. A la cart of course. Mom had the same.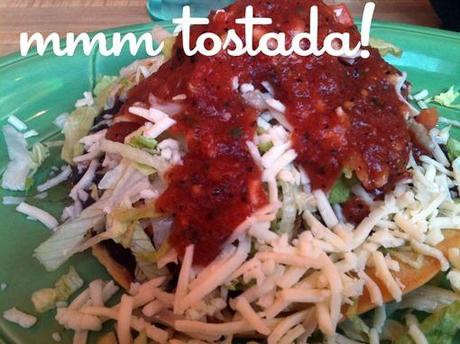 Not too shabby for good old iPhone pics.
After lunch I decided to go home and lay out since I didn't have jobs to do at the office. So I spent the afternoon catching some rays in the backyard while streaming this week's Bachelor Pad on my laptop.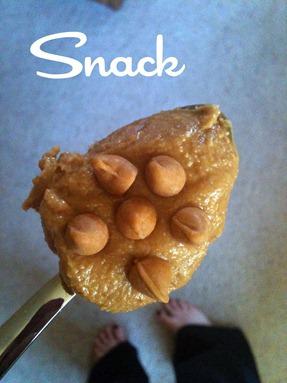 I snacked on a spoon of peanut butter and a few butterscotch chips once I was all showered and changed from sweating away the afternoon. 3pm hunger?! What is this?
This snack did NOT hold me over very long so I actually made dinner at 4:30pm. When I'm hungry, I'm hungry!
Dinner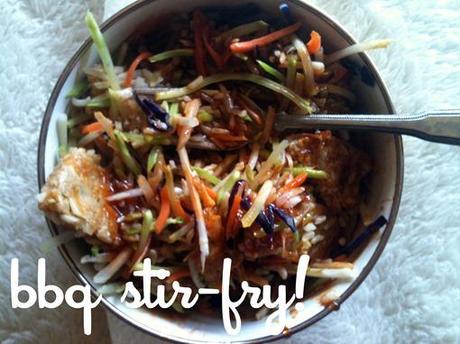 Quick dinner! I made some instant brown rice (1/2 cup) and added it to an original Garden Burger and Mann's rainbow mix. I stir fried the veggies and Garden Burger for 4 minutes then added the rice. I topped it with some of the leftover apple bbq sauce. Super yummy and 100% vegetarian.
According to My Fitness Pal, this super quick dinner was 465 calories.
150 for the brown rice
50 for the rainbow mix
160 for the Garden Burger
105 for the super sweet bbq sauce
Hopefully this will kick my hunger for the evening.