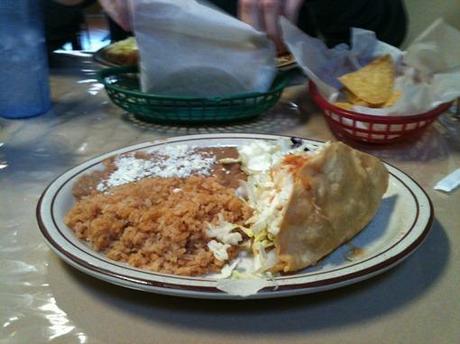 Yep. Need I say more?
Before we talk about dinner, we should recap the afternoon.
Snack(s)
I was invited shopping this afternoon by a very special grandma of mine. We walked all three floors of Macys, carefully browsed the racks of clearance items, and surveyed all the fashions for the spring. We both left with clothing filled bags. It was a good afternoon

.
After shopping we stopped at Starbucks for a rainy day treat. My grandma had a grande caramel macchiato, while I had passion tea since I don't drink coffee anymore.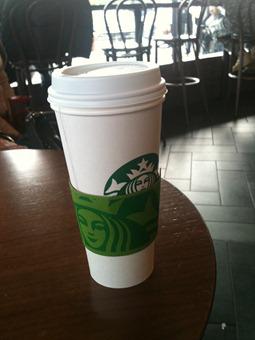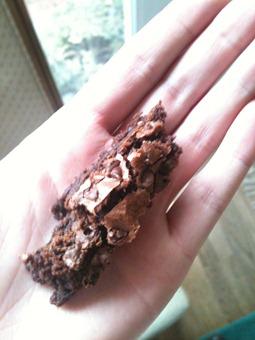 And after we arrived home I stole two bites of a brownie from my grandma's house. Why do grandma's always have the best brownies?
Max was coming over for dinner tonight but my stomach was grumbling around 5pm so I snacked on Triscuits.
Dinner
We went to a local taqueria called Mi Tierra. It's a local legend. It's a little hole in the wall that has maybe 10 tables. But it's rated on Yelp!.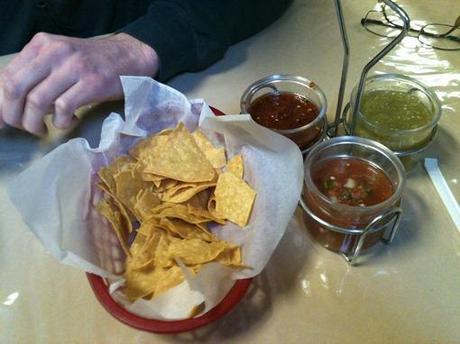 We started with chips and salsas. I don't like green salsa so I haven't tried that one, but the other two delicious. The dark red one has a really smoky flavor.
I had my heart set on a chicken taco and Max had chili colorado.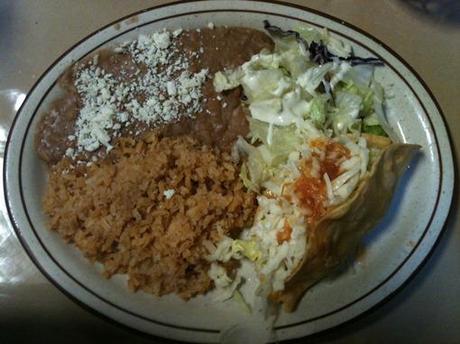 A little crunchy taco, the best Mexican rice EVER, and beans. I ate everything!
We're settled down for a relaxing night of The Modern Family and Off the Map, but not before we make a quick trip to Fosters Freeze for root beer freezes!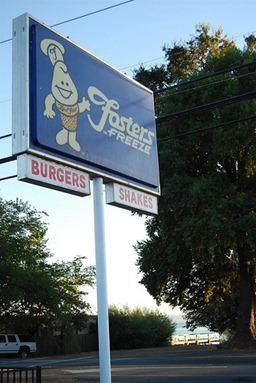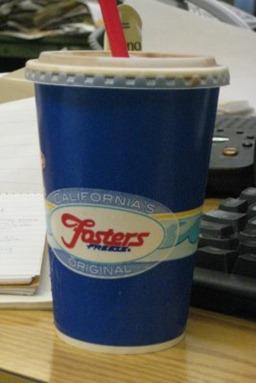 If you haven't ever had a root beer freeze you're totally missing out. You can make them at home by mixing 2 cups true vanilla bean ice cream with 1 cup root beer in the blender. The consistency should be thick like a milk shake but still thin enough to slurp through a straw.
Trust me you'll never want anything else!