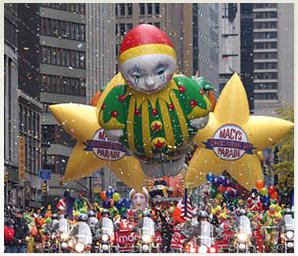 Since 1924, the Macy's Thanksgiving Day Parade has been the kick-off to the holiday season. 
But people got dressed up and paraded through the streets long before that. As early at 1891, so many young people in New York dressed in costumes and as poor people that Thanksgiving Day took on the nickname "Ragamuffin Day."
In 1911, a local newspaper reported that "Fantastically garbed youngsters and their elders were on every corner of the city... Horns and rattles are worked overtime. Throwing of confetti and even flour on pedestrians is an allowable pastime."
The ragamuffins would ask neighbors and adults on the street, 'Anything for Thanksgiving?' They would usually respond with pennies, an apple or a piece of candy... sounds a lot like today's Halloween...
Read more at When Thanksgiving Was Weird...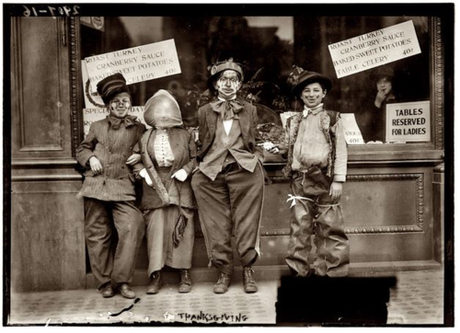 Photo from New York Public Library
Happy Thanksgiving from the team at HomesMSP.com -- Sharlene, John, Angela