"When scarves meet contemporary art" - An acquaintance celebrated within the designs of Angelina Ober, the youthful designer of the brand Sasha Berry. Embracing the realm of art, the designer creates her scarves from natural materials, making them highly sought after and desirable masterpieces.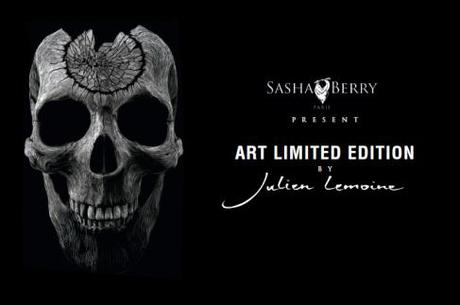 Dressing ourselves should be considered an act of art in itself. We dress our naked canvas, deciding what clothes will assemble our final image for the day. Scarves are a significant part of this process. Accessories have the ability to strengthen the mood of our visual presence. With Sasha Berry, the scarves offer an opportunity to celebrate pieces of art and wear them on your neck daily.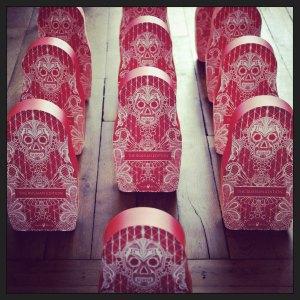 Launched in Paris, Sasha Berry calls one of the greatest cities for fashion and art home. The brand is already celebrating an international presence after recently exhibiting at Show and Order Berlin. I had the opportunity to the lovely designer herself. The energy and passion demonstrated by Angelina Ober makes me feel excited to see the brand grow within the future. The brand is growing from strength to strength with sales coming to fruition in China, the USA and the UK.
Inspired by the beauty of Russian Culture, Sasha Berry's latest collection of scarves draw upon graphic designs of eagles, Russian dolls and the imperial crown, cross and Orthodox lace motifs. Beautiful traditional flowers are also central to the Russian motif of the designs. These art pieces are presented in a gorgeous red Russian doll inspired box. In order to acquire an art piece to call your own, please visit www.sashaberry.com to view their beautiful selection of culturally inspired scarves.