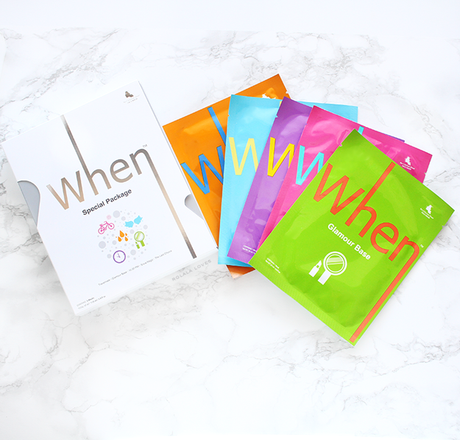 I'm not someone who has an addictive personality but I might just have a slight addiction to sheet masks. I've been using them on and off for a number of years but lately sheet masking has become more of a frequent step. I follow a multi-step Asian skincare routine and usually apply sheet masks 3-4 times week. The positive results on my skin encourage me to keep it up. I use a variety of sheet masks and definitely have some favorites which are mostly from Korean brands with specific function and use natural and nourishing ingredients. I also like unusual ingredients like snail mucin and bee venom. When Masks had caught my eye at Sephora so I was thrilled when I had opportunity to try them out.
About the Brand:  J.C People is the Korean based company behind the When brand. When Masks were launched in July 2011 as premium face masks using advanced bio-cellulose technology for superior adhesion and hydrating effects. The company maintains a philosophy that "Beauty is skin deep." and their mission is to develop and deliver sustainable, high value, effective and reliable products with innovative functions and creative design.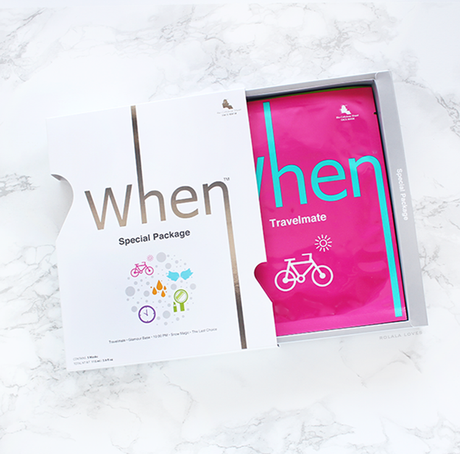 Product Claims: When Masks are made with an all-natural bio-cellulose sheet from coconuts. The bio-cellulose is super lightweight and gentle enough that it can be used to treat burn patients. The bio-cellulose sheet can also hold 100 times it's weight of essence which is 10x more than fabric or paper mask sheets. The bio-cellulose sheet delivers essence to skin with minimum wastage by maintaining exceptional dermal contact. When Masks are vegan and gluten-free and formulated without any parabens, sulfates and phthalates.
CONTINUE READING ≫
bloglovin'
| instagram |
facebook
|
twitter
| pinterest | google+ | feedly