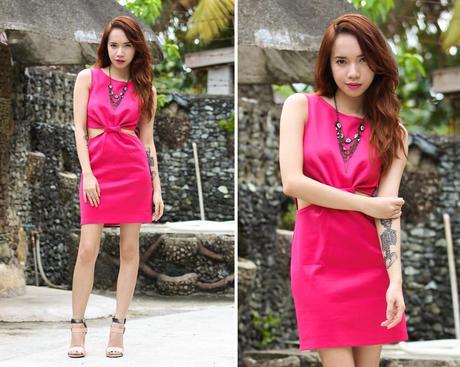 Look of the Day – It's time for cutouts again! And speaking of which, I bet you already have an idea as to where it's from, right? What can I do, I'm a big fan of the brand! 
Fuschia cutout dress, Inlovewithfashion. Strappy heels, Forever 21. Eye necklace, FEMMEX. 
"When it's over
That's the time I fall in love again
And when it's over
That's the time you're in my heart again
And when you go go go go
I know
And it never ends
It never ends
All the things that I used to say
All the words that got in the way
All the things that I used to know
Have gone out the window
All the things that she used to bring
All the songs she used to sing
All the favorite TV shows
Have gone out the window…"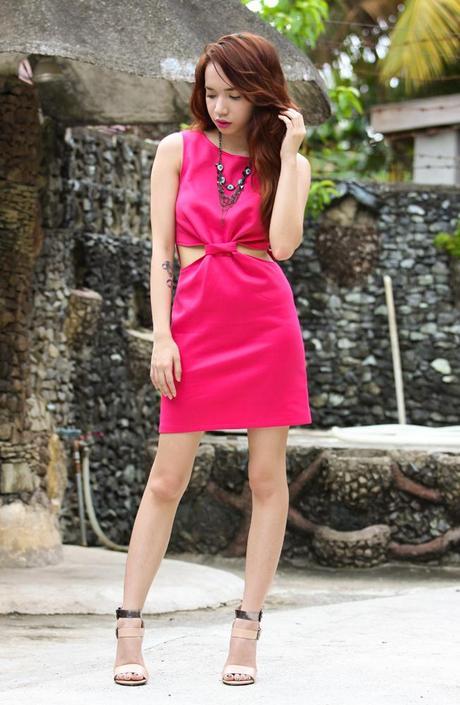 When it's over, is it really over? Do you guys remember Sugar Ray? Teehee! I woke up to this morning with my (scumbag) brain whispering a thoughtful message in my head. Maybe I have read about it somewhere but it goes like this, let go of the things that don't serve you. People might think that it has to be associated with an emotional aspect but to give an analogy objectively (more so in a fashion sense), take your closet as an example. You've had tons of clothes that you don't wear for over a year and it is just there. Obviously, when you clean up and let those stuff go (garage sale, perhaps) you eventually find yourself having room for new clothes. The space, the opportunity to find even better and not settling for less are just some of the things you get to take in again. You never realize how much you needed to do that unless you do it. Then your mind goes like, yeah, I should've done this a long time ago. Relate?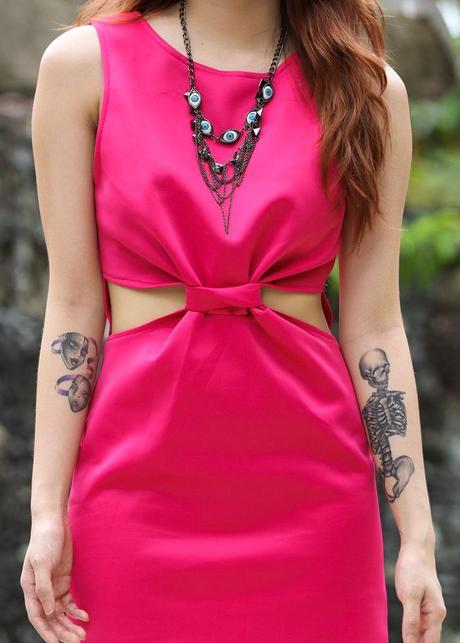 Though I may need some accessorizing intervention, I think that the cutout deets on the dress made up for it. I'm trying to figure out why others look so put together sans the blingies. I could totally learn a thing or two from Oh My Vogue or The Native Fox.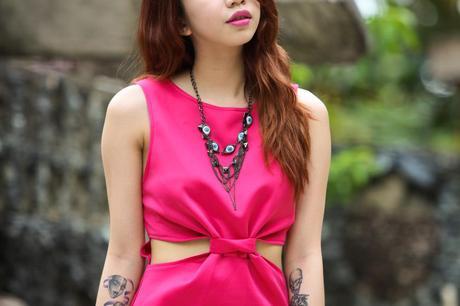 Eyes.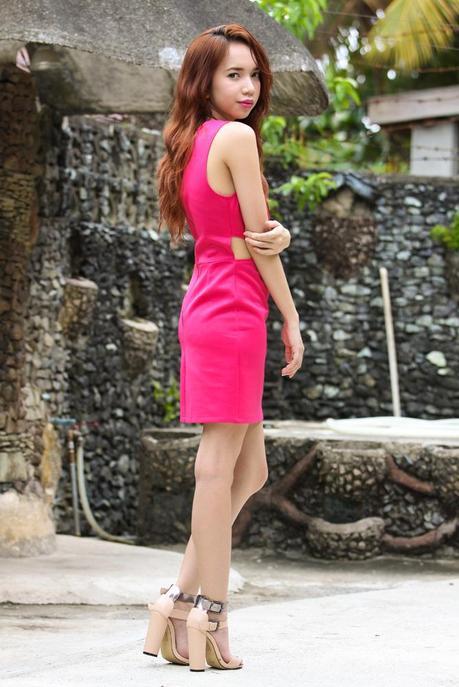 The promo code is still ongoing. You automatically get 25% off on regular-priced items when you enter "wickedying25″ upon checkout. It's an awesome deal!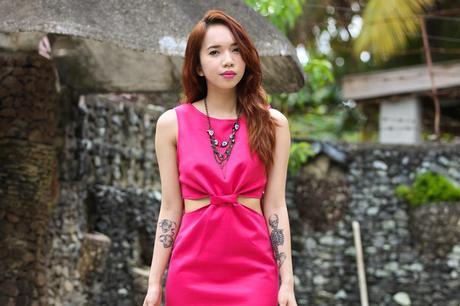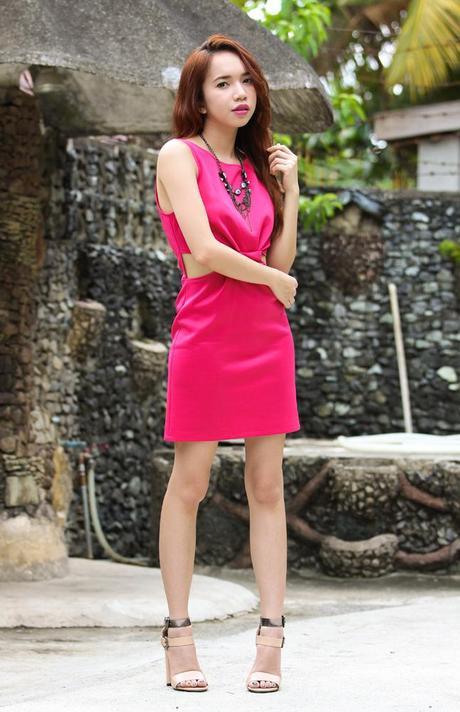 ILWF has this in other colors too but this hot pink/fuschia number caught my eye because I haven't seen another blogger wore it yet. It fits perfectly because it comes in my size as well.
Posting this one ahead of time because we're going to be on the mat later. We've skipped yoga classes for a few weeks, it's about right to de-stress, however you want to call it!
Stay wicked!