Please tell me you remember that song? [see the video here]It takes me back to middle and high school dances.  Ahhh. 
Anyway, SPD is back and I decided to go big.  Summer entertaining season is upon us, and I've got 3 super easy (and pretty healthy) dips to complete any party menu thanks to some Pinspiration.  
First, edamame (soy beans) are packed with protein.  Combine them with chickpeas and you've got a healthy protein and fiber delight.  Second, is a buffalo dip made with cauliflower.  Meat free, y'all!  The last is a little indulgent, but it is amazing... bacon jalapeno popper dip.   Something for everyone!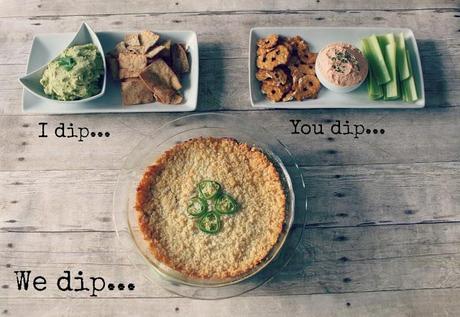 Edamame Hummus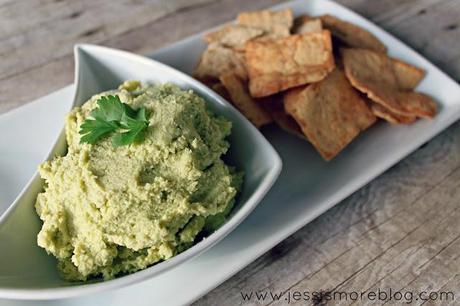 Ingredients
20 ounces cooked shelled edamame (I used the 'steam in the bag' kind for easy prep)
1 can chickpeas, drained and rinsed
2 cloves garlic, smashed
1/2 – 3/4 cup olive oil, depending on consistency
1 lemon, juiced
1/2 lime, juiced
2 tsp salt
1 tsp pepper
1/2 cup chopped fresh cilantro
Directions
In a food processor puree half the edamame, chickpeas, garlic, lemon, lime, cilantro, s+p and olive oil for about 30 seconds.
Stir, then and add in the remaining ingredients.
Puree until your desired consistency is achieved.  This could take a while! 
You may want to use more or less olive oil based upon your preference.  
Buffalo Cauliflower Dip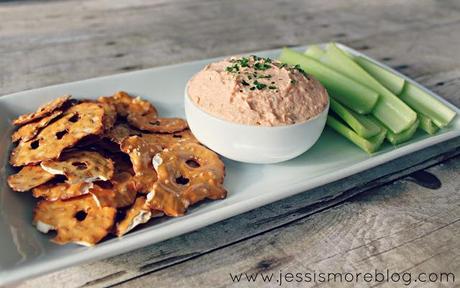 Ingredients
1/2 head cauliflower, grated (it will look like rice)
3/4 cup cayenne pepper sauce (I used Frank's Red Hot)
2 (8 oz. packages) low fat or fat free cream cheese, softened
6 ounces plain Greek yogurt
1/4 teaspoon dried parsley flakes
1/4 teaspoon garlic powder
1/4 teaspoon dill weed
1/8 teaspoon onion powder
Pretzel chips or Celery sticks for serving 

Directions
In a small crockpot, mix all ingredients well. 
Cook for 1 hour on low or until heated through. 
This can also be made on the stovetop in a medium saucepan until heated through. 
Serve hot or cold.  It's delicious either way! 
Bacon Jalapeno Popper Dip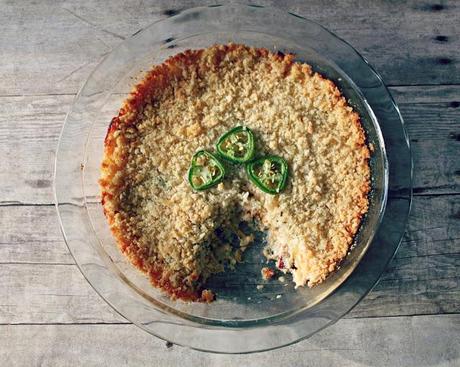 Ingredients

8 ounces cream cheese, room temperature (I used "Whipped" style, and it turned out great)

1/2 cup light mayonnaise

1/4 cup cooked turkey bacon, chopped (3 pieces)

3/4 cup green jalapenos, chopped (about 2 large peppers)

2 cloves garlic, minced

1/2 cup onion, chopped

1/4 tsp ground cumin

3/4 cup shredded cheddar cheese


Topping

1/2 cup panko breadcrumbs

1/2 cup grated Parmesan cheese

2 Tbsp melted butter



Directions

Preheat the oven to 375F.

In a large bowl, mix together cream cheese, mayonnaise, bacon, jalapeno, garlic, onion, cumin, and cheddar cheese.

Spread mixture into 9" pie pan (or other casserole dish).

In a small bowl, mix together panko, Parmesan cheese, and butter until evenly moistened.

Spread on top of cream cheese mixture.

Bake for 20-25 minutes or until the top is golden brown and dip is bubbling.

Let it rest for a few minutes before serving.

It's really not spicy at all!  Don't be afraid to try it! 

***



Linking up with Katie and Steph!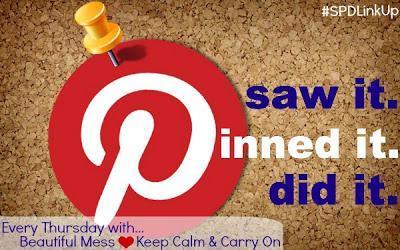 Enjoy!