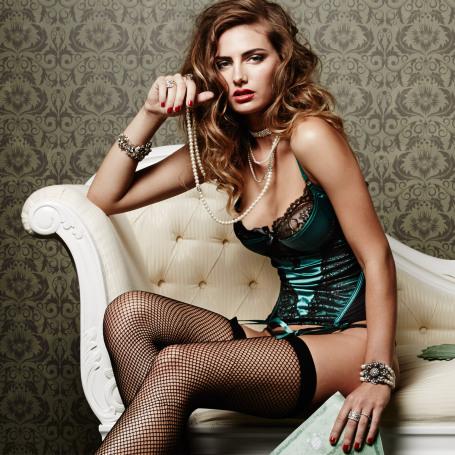 I'm not normally a greedy person. Really I'm not.
I give up my seat on the bus to the elderly, I 'fess up when someone gives me too much change and I never, ever take the last dumpling.
But (and though I'm aware this may sound incredibly 'Anna Nicole' of me) there's something about greed that's just, well… sexy.
I guess that's why when I was asked to choose a lingerie set from super luxurious lingerie gifting site, Goldboxxx – I jumped at the gorgeous green outfit. The 'greed' outfit just spoke to me. Maybe it was because I'd just seen The Wolf of Wall Street and Leo managed to give greed a sexy new face. I was momentarily swayed by the beautiful  purple 'pride' box and the stunning 'sloth' set, with it's brilliant blue ensemble – but no, the 'greed' box took me by the low and hairies.
I must admit, I haven't suited up in something this elaborate in quite some time – and when I realised how excited Mr. NQC was about it, I was a little disappointed in myself. Why didn't I put in the effort to dress up and indulge in a little frivolity? A dollop of innocent fun and excitement? What's the harm in it after all? It fit like a glove and showed me off in all of the right places. Better still, I adored the way that I felt when I was in it. Like Dita Von Teese in that oversized martini glass; sexy and in control.
What I loved most about Goldboxxx is that it's managed to do for the lingerie world what Triang'l have done for the bikini world. That is, produce beautiful, high quality pieces that you'd feel lucky to receive for a far more competitive price than the Tiger Lilys or Pleasure States of the world.
So, I know what you're thinking, right? What's in the box?! Well, there's the gorgeous green and black corset piece that you see above, plus a pair of fishnet stockings, a chic black sleep mask and a cheeky feather tickler. Reow.
ALL of that comes in a glamorous gold box, making is p-e-r-f-e-c-t for a gift for a hen's night or a best friend in a new relationship or as an idea for your guy friend who can't think what to buy for his girl – because it's a gift for him too, isn't it? The cheeky bugger.
The very best bit of all? IT'S ONLY $129! for everything. $#&@* interpretation: knock my head and call me Ginger.
Goldboxxx Seven Deadly Sins Gift Pack Collections are available at http://www.goldboxxx.com.au/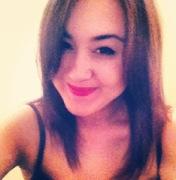 NQC x
What do you think of lingerie gifting?
Could your own love life do with some 'spicing up'?