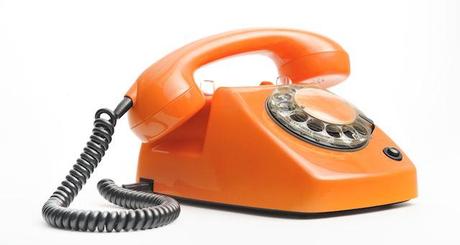 One of our favorite ads from this year's Super Bowl was RadioShack's humorously self-deprecating spot, "The Phone Call."
In case you missed it, the commercial pokes fun at the chain's outdated image when a RadioShack employee gets a mysterious phone call: "The '80s called, they want their store back." A bunch of rampaging throwback celebs and characters then proceed to clear the store of its VCRs, FAX machines and other old-school merchandise.
RadioShack CMO Jennifer Warren explained in a statement, "This ad is meant to grab attention, make viewers laugh, and let people know, it's out with the old and in with the new RadioShack."
Did It Work?
"Phone Call" was widely viewed as the second-most popular commercial of the game, trailing only Budweiser's "Puppy Love." But unfortunately, ad popularity alone doesn't always equate to sales. And Super Bowl commercials are not alone in the need for measurable, practical results.
The Day After
The initial market reaction was upbeat:

Radio Shack Stock Surges on '80s Super Bowl Ad Triumph – Forbes
RadioShack stock rose 7 percent the day after the big game (after a decline of 85 percent in the past four years), largely on the ad's warm reception.
However, Harry McCracken of Time noted the inherent dilemma in the campaign's retro concept: "The fact that you evoke warm, nostalgic feelings is not a plus when you're trying to sell the latest in consumer electronics."
One Month Later
On March 4, RadioShack shares dropped 14.15 percent to $2.34 after fourth-quarter results and announced the chain would be closing 1,100 under-performing stores.
Now the headlines mocked:
No RadioShack, the 80s Didn't Call and Americans Don't Want To Go Back To Them – Quartz
Not Even Radio Shack's Super Bowl Ad Can Save 1,100 Stores – TheStreet
In a press release, CEO Joseph C. Magnacca commented, "Our focus on the brand, our operations and the in-store experience has been unfolding in parallel with a strategic review of our store footprint."
Was It Worth It?
All of this begs the question: Was a Super Bowl ad the best way to launch a rebranding effort, right before closing so many stores?
Writing in Quartz, John McDuling remarked, "RadioShack's ad might have been amusing but it's a curious use of capital by a struggling company that just signed off on a $400 million loss for 2013. The company's sales have halved since their mid-1990's peak, and today it announced it's closing another 1,100 stores across the United States, after shuttering 235 in 2012."
Marketing and rebranding can be expensive. But it's not going to be easy for RadioShack to update its stodgy image while being criticized for losing money and closing stores.
We'd like to see the RadioShack brand thrive and grow. And the company seems to recognize that it will need to change the way it does business if it wants to continue. But absent these changes, the chain may become a cautionary example of the old adage that nothing kills a bad product faster than good advertising.