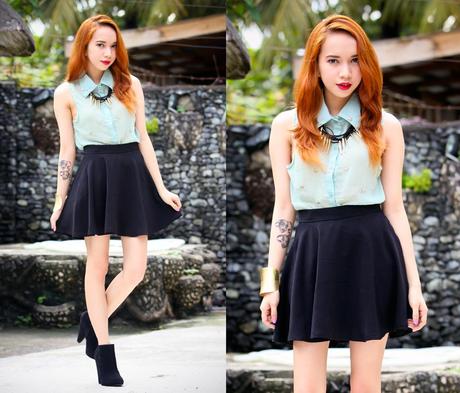 Whatever Makes You Happy
Sea green studded buttondown top, Dimmy's. Circle skirt, PINKaholic. Suede booties, Topshop. Necklace, It's a Girl Thing Manila.
Look of the Day — Now the title can be a question. What is it that makes you happy?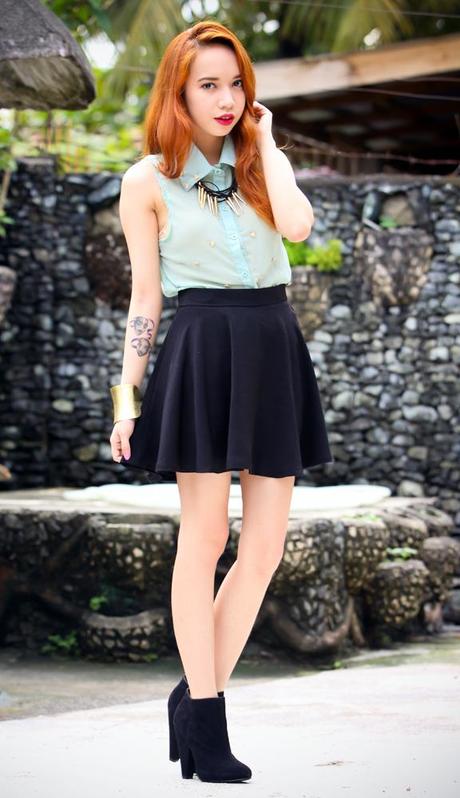 Don't get me wrong, I'm happy with my look today although I'm wearing the blank face (like always.. duh!). No wonder people think I'm annoying but dang, what can I do?!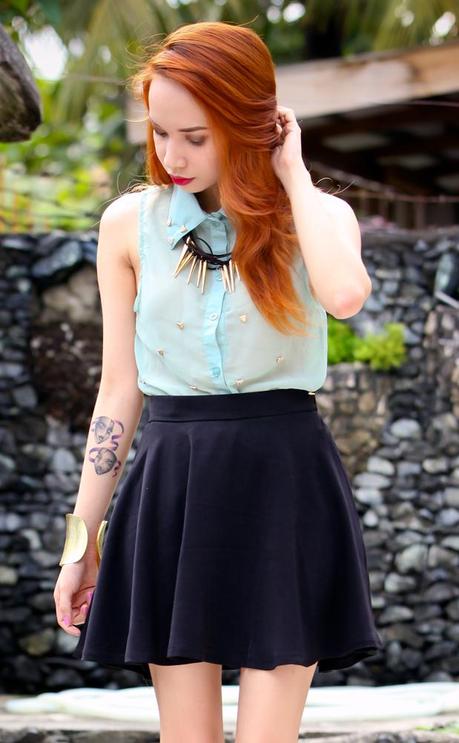 Anyhoo, this is gonna be a quick post since I'm making pahabol of this last look I got. Tomorrow Steph and I will be leaving for Manila to attend the (drumroll please) Bloggers United 4 this weekend! We've been raving about it for months now and this week has finally come. It took all of our time and effort to make the trip happen. I think we got a bunch of pre-loved goodies to sell so don't forget to drop by our booth to score a few cheap finds. PINKaholic will be selling stuff too!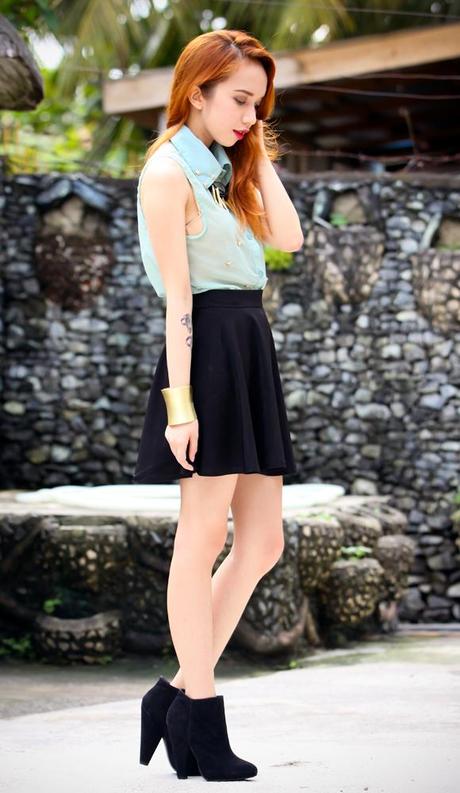 Aaand back to the look, there's a slightly higher chance I'll be abusing this skirt from now on. Love the fact that it is twirly and frilly. The a-line is a plus too for petite body frames.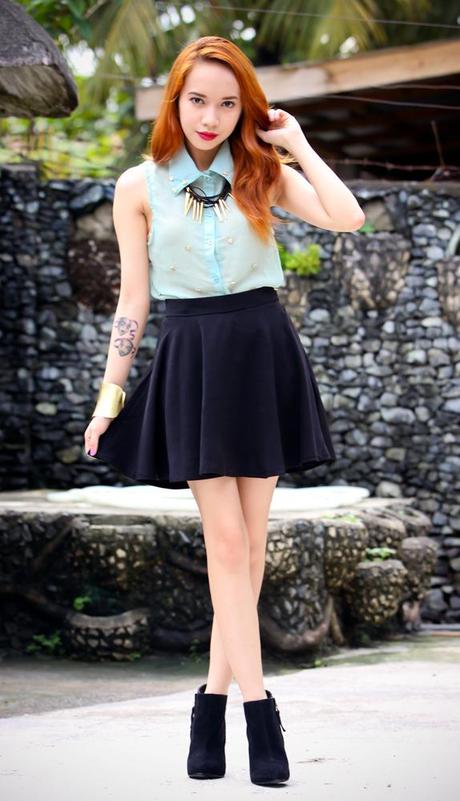 The formula is buttondown + skirt + boots = All done!

By the end of every post, I have had this relate-the-title-to-life thing that I unconsciously do. Well, maybe not so unconscious, I just can't seem to find the right term for it. As of late, I keep hearing Splender's song Yeah Whatever in my head. I blame the boyfriend for singing it at the cashier while paying for our groceries (my favorite thing to do btw) yesterday. We saw a bar of Splendor chocolate and immediately thought of something random to relate to. Long story short, I was caught with the LSS syndrome.

"Yeah, whatever makes you happy
Yeah, whatever makes it beautiful
Yeah, whatever leaves you satisfied"
I'm leaving you with a quote: "If it makes you happy, do it. If not, then don't." 
If only life is that simple…
Stay wicked!