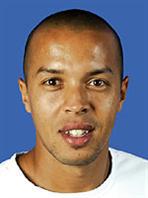 The Moroccan Magician
Arazi was one of the most talented players on the tour but the left-hander only captured 1 tour title, but lit up the court in many memorable matches. Still playing into his later thirties, he earned the nickname Moroccan Magician for his touch and creativity.
What are they doing now?: Playing on the Morrocan tour
Career titles: 1
Win/Loss Record: 219/225
Career High Ranking: 22 (2001)
Finest moment: Reaching the Monte Carlo final losing to Kuerten but reaching 22 in the world.

Watch: Arazi vs. Philippoussis