The fourth and the last Grand Slam event of the year is just round the corner, and exciting matches are bound to happen. According to TonyBet bookie some favourites are very clear, but as last year's US Open has shown, a dark-horse win can always happen. Here's the top 3 leading players in our opinion – both at men's and women's courts – and the extra potential dark horses to watch out for.
Men's Favourites:
Novak Djokovic
Novak Djokovic is firmly at the top of the ATP rankings. The world's no. 1 has already triumphed in two Grand Slam events this years – the Australian Open and Wimbledon – and went through to the finals in French Open. Even with these results, he lost to Roger Federer in Cincinnati and before that, to Andy Murray in Montreal Masters, both times playing in the finals. This shows he can be beaten – but he may also be saving up his best form for the US Open.
Roger Federer
While Roger Federer haven't had as impressive a year as Djokovic, he still did well in the previous Grand Slam events, climbing up from third round in Australian Open, to the quarter-finals in the French Open, to the final in Wimbledon. The Swiss legend has been named 2nd seed and whilst he lost again to Djokovic in Wimbledon finals, Federer then beat him in Cincinnati, along with a win against Murray in the semis. He seems to be in a brilliant form and definitely has good chances at winning.
Andy Murray
The world's no. 3 has won the US Open in 2012, but hasn't gone further than the quarter-final ever since. Murray started the 2015's Grand Slam going to the finals in the Australian Open, followed by making it to the semi-finals in both the French Open and Wimbledon. He has managed to beat one of his main contenders, Djokovic, in Montreal Masters, but afterwards lost to Federer in the semi-final in Cincinnati. Still, he is able to win the championship if he's in a good form.
The Dark Horse: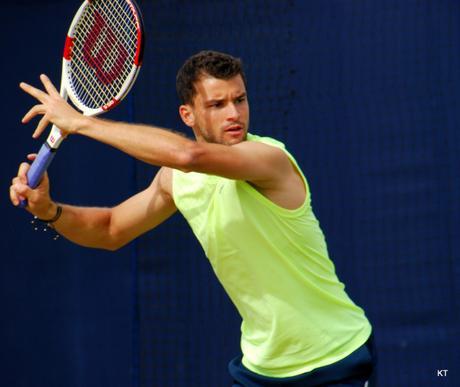 Grigor Dimitrov
For a good chunk of promising players it would be quite a jump to dominate the US Open, however, Grigor Dimitrov looks like the one who just might be able to do it.
Although it's admittedly unlikely that the world's 17th would become the champion, his recent loss against Murray actually revealed that he's in a good enough form and what's lacking is mostly in his mental game. Dimitrov has competed in all Grand Slam events, going to 4th round in Australian Open, 1st in French Open and 3rd in Wimbledon.
Women's Favourites:
Serena Williams
The phrase "Serena Williams is the only Serena William's real contender" is quickly becoming a big cliché in the tennis world. The world's no. 1 is in absolutely amazing form, having already won three of the major titles this year and is going for a calendar year Grand Slam. Besides, she's already won US Open 6 times, and she's a three-time defending champion. By now, it's going to be far more surprising if Williams doesn't win rather than if she does.
Victoria Azarenka
The Belarusian is a former no. 1 and current 20th seed. She has made it to the US Open finals twice, and to the quarter finals last year. Victoria Azarenka's 2015 season is looking very solid so far, and even though Williams looks unbeatable, Azarenka is the one tennis player that could challenge the no.1 – if she's in a good form. Even with her left thigh injury that had her retire from Cincinnati, Azarenka should be able to play some world-class tennis.
Maria Sharapova
Maria Sharapova hasn't won a Grand Slam title this year yet, but she made it to the finals in Australian Open, semi-finals in Wimbledon and the fourth round in French Open. She was ranked as the 3rd seed, and should be well rested to play in the US Open, as she hasn't had any matches since Wimbledon. Sharapova had a good year, and she will be a tough challenge for any opponent in the upcoming tournament.
The Dark Horse: Belinda Bencic
The world's no. 12 is only 18 years old – and yet she managed to beat S. Williams in Toronto on 16th of August. Overcoming the world's no. 1 on an extremely good year – even though it wasn't in a Grand Slam event – shows that Belinda Bencic definitely has the potential to be the next big name in tennis.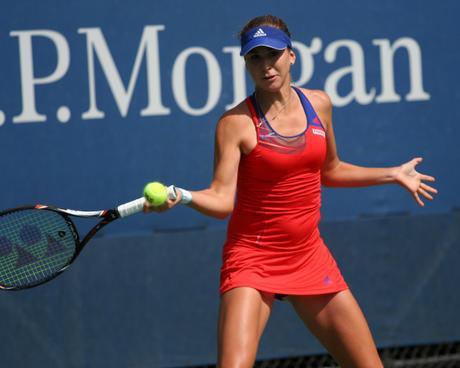 Belinda Bencic
However, in Cincinnati she had to retire with a right wrist injury. If that doesn't prevent her from being is a good shape, Bencic should be able to shake up the tennis world in the upcoming US Open.
The first round of the US Open 2015 starts on Monday, 31st of August, and the championship will conclude on September 13th. Marin Cilic is the defending champion in the men's singles, whilst Serena Williams is the three-time defending champion in the women's singles. Together, the participating tennis players will share more than 40 million US dollars in prize money.