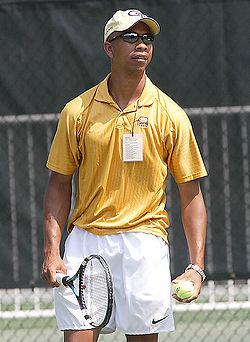 Bryan Shelton
A double winner of the Newport grass court tournament, Shelton was the first African-American since Arthur Ashe to win an ATP tournament.
What are they doing now?: Coaching women's tennis
Career titles: 2
Win/Loss Record: 104/137
Career High Ranking: 55 (1992)
Finest moment: Winning Newport twice and putting African-American tennis back in the game.

Watch: vs. Conners 1989 US Open