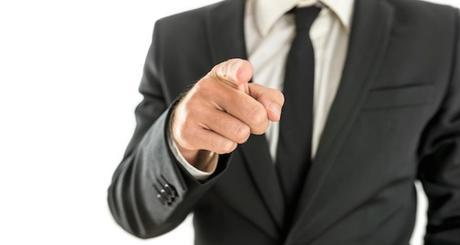 May 26, 2015
0

Email This Post

Print This Post
What You Should Know Before Buying Signage
Think carefully about all the places where you may need signage before you make a purchase.
Whether you need signage for marketing, informational, or directional purposes, try to pinpoint the locations where signs will be needed, both indoors and out.
Signs can be permanent or temporary; on rooftops, windows, walls, and awnings; hung as a banner, standing alone, or magnetically mounted, or wrapped around a vehicle.
Prepare Before Purchasing
Before purchasing signage, a little preparation is in order. To ensure your signage is as effective as possible, you'll need to consider not only the average distance at which it will be read (along with lighting conditions and time of day), but also how the sign's look and feel integrates with your overall brand image and marketing message.
When approaching your sign vendor, have the types of signs in mind, as well as a total number needed to possibly leverage any bulk rate discounts. Here are a few practical tips to consider before making your next sign purchase, as summarized from Entrepreneur magazine.

Sign Materials
Signs can be made from a variety of materials. Sign makers generally categorize their materials into two areas: lettering and substrate materials.
The materials used for letters can be as simple as stickers or magnets, or as fancy as neon.
Sign materials may include wood, metal, plastic or foam-core. Engraving is also an option. Though once popular, painting has fallen out of fashion for lettering, possibly because of the need for constant retouching.
When comparing estimates, ask your prospective sign vendor about guarantees or warranties to help you determine relative quality and longevity. Signs can degrade from the elements, plus regular wear and tear or neglect.
Comparing Companies
According to Entrepreneur, most sign manufacturers will not claim any specialties in their advertising, but many will be especially good at making particular types of signs. Consequently, their pricing and turnaround will be better with those kinds of projects.
Design Resources
If you don't have a graphic designer on staff, you may want to choose a sign company that can offer that expertise. If you already have your design prepared, look for a company that can take your computer files for direct output. (Make sure you see a proof!)
ADA Compliant
All commercial facilities, including any building open to the public, must comply with the Americans with Disabilities Act (ADA) to provide access to disabled individuals. That means certain signage requirements must also be met. Although costs are involved with ADA compliance, tax refunds may also be available.
Check Regulations
Your town likely has its own rules about outdoor signs and what is permissible. If your sign idea falls outside of the regulations, you can try applying for a variance to the current code. Your local sign maker may be familiar with the regulations in your area, as well as the variance process.
Though it's not as fun as video or revealing as email analytics, signage still plays a crucial role in your integrated marketing mix. Good preparation and a reliable vendor are two keys to getting your signage right.