If you have never experienced live entertainment in the gambling capital of the US, then it is time you think about taking in a couple Las Vegas shows.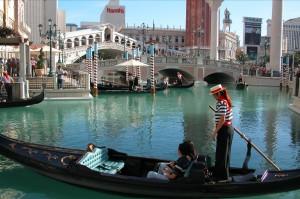 The Venetian, Vegas
If you have never experienced live entertainment in the gambling capital of the US, then it is time you think about taking in some of the numerous Las Vegas shows that are available whenever visiting the city. Other than gambling, the primary entertainment option in Las Vegas are the different shows that are always playing no matter what time of the year you visit there. If you are planning on enjoying a night or two of entertainment other than gambling, here are few things you need to know about Las Vegas shows.
Features of a show – you can best describe any one of the numerous Las Vegas shows as those that "go over the top", for lack of a better description. Unlike stage shows that you would see somewhere else in the US, the shows that are put on in Las Vegas are characterized by fancy costumes as well as special effects and features. Each show typically features two or three segments complete with an intermission between each segment.
Size of the show – some shows may include up to 200 performers (e.g. Cirque Du Soleil) while others may involve a single individual (e.g. musicians or singers). The audience size will also vary depending on where the show is being performed. Obviously, some casino resorts have larger entertainment areas than others. If you are planning on attending one of the many Las Vegas shows that are available, you might want to find out how many guests the show is capable of handling.
Time frame – the majority of the shows in Las Vegas take place after the dinner hour and start no earlier than 7:00 pm. Additionally, there are at least two performances of every show, sometimes three or four depending on the length of the show. The benefit is that a larger number of individuals have an opportunity to see their show of choice. It also enables the guests to have some degree of flexibility when it comes to scheduling one of these Las Vegas shows into their night out on the town.
If you do enjoy a bit of gambling, but like to do it from the comfort of your own home, you can try and play bingo online. It doesn't require much knowledge, can be very fun and you might earn a little extra cash for your Vegas trip.
Types of shows – if there is one thing that you can definitely say about stage shows in Las Vegas, it's the fact that there is a huge amount of variety to choose from. Whether it is magic shows, stand-up comedy, or musicals, you're bound to find one that suits your taste. You will also find that a number of renowned entertainers play at a specific casino the entire year and there are a number of different national performers always include Las Vegas on their tour agenda.
Misconceptions to be aware of – one of the primary misconceptions that exist where Las Vegas shows are concerned is the different "Review Shows" that involve nudity. Many people are under the misconception that these are just glorified strip club shows when in reality the nudity is relatively limited. The bottom line is that the costumes that are used and the dancing that is performed in these shows is more of the focus, not the nudity.