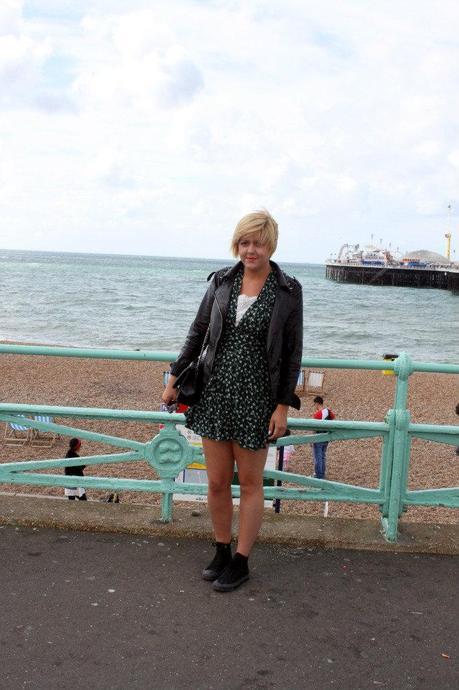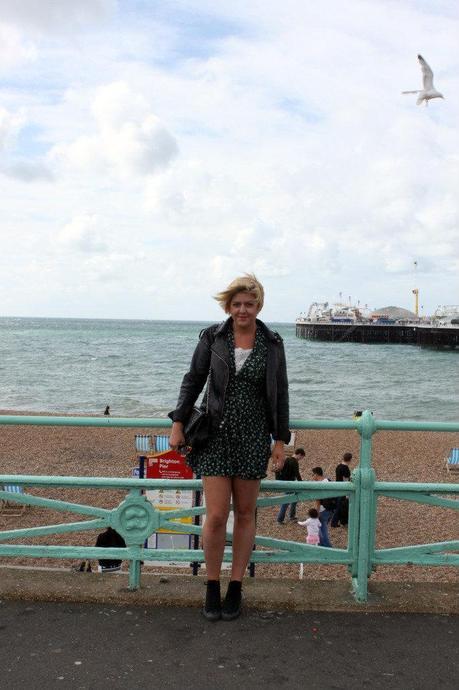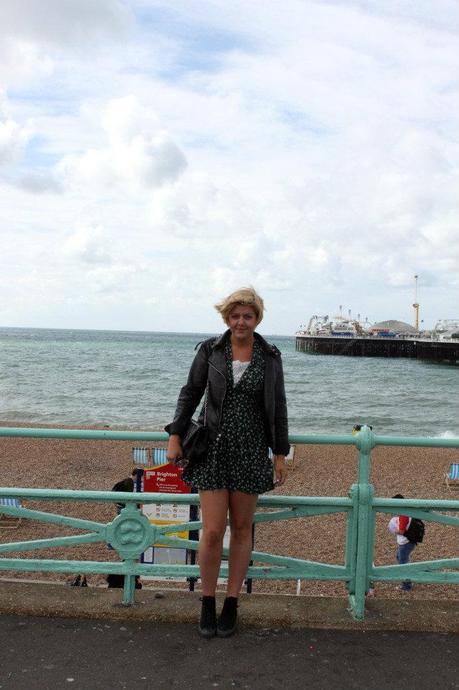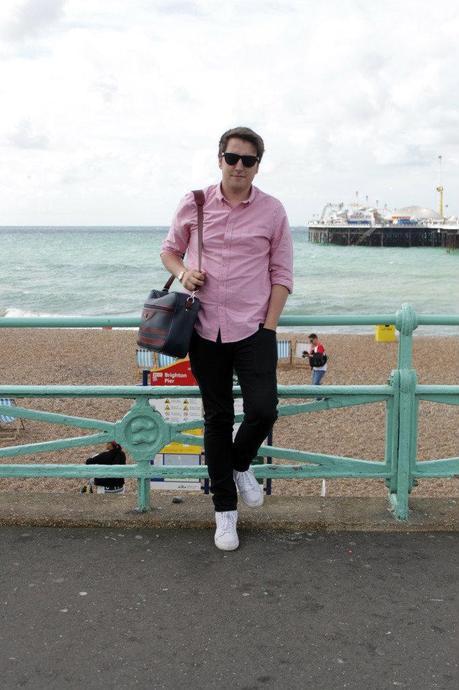 what i'm wearing:
leather jacket - primark & DIY
dress - vintage & DIY
trainers - converse
bag - chanel
what daniel wore:
shirt - topman
jeans - topman
trainers - nike
bag - vintage
sunglasses - 

gemporium
A couple of Sundays back we took a family outing to Brighton for the day including my parents and Daniels' parents. Brighton has always ever held a soft spot in my heart when me and Daniel spent a valentines weekend there, which incidentally was one of the first things I blogged about. 
We spent the day weaving in and out of the Lanes, attending a vintage fair which was held inside the corn exchange, eating yummy food, buying lots and lots of stuff, spending far many 10p's on the pier (i'm addicted) taking in the sites and generally feeling completely content.
The jacket I've blogged about before. The dress is another recent find among my many, many belongings that I had forgotten about, I purchased it from a car boot for a merely £1. It was originally midi length, but I got my mother and useful skill to shorten it, which I much prefer. I dug out the old converse that I've had for years and I knew there was plenty of walking ahead for the day, even though I get converse toe. Does anyone else get that, when they were converse, they're little toe hurts? Or is it just me? The bag was a gift from Daniel last year and definitely is my most prized and used possession. He's told me I need to start saving it for special occasions as its getting a little scruffy, but as I told him, I dress everyday like its a special occasion.
Hope you are all well!
- TWITTER - FACEBOOK - TUMBLR - BLOGLOVIN' - LOOKBOOK - HELLO COTTON -
"believe in yourself"