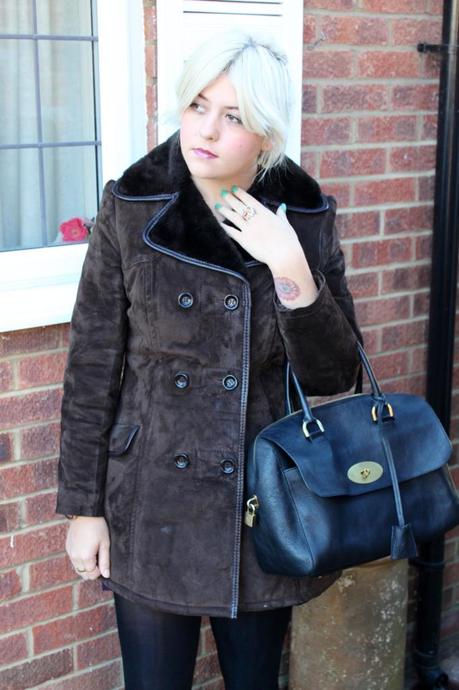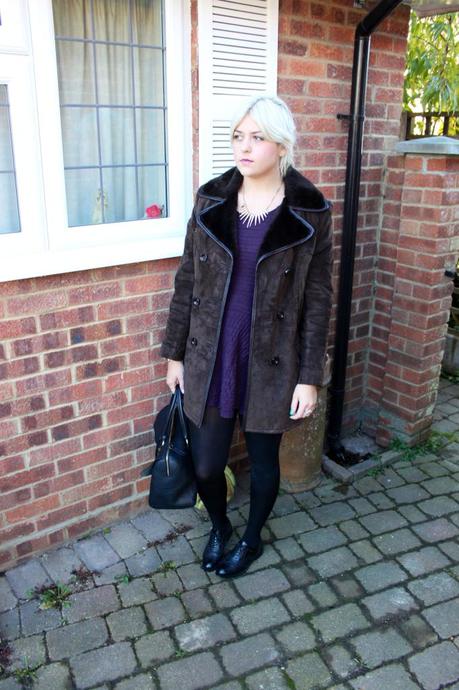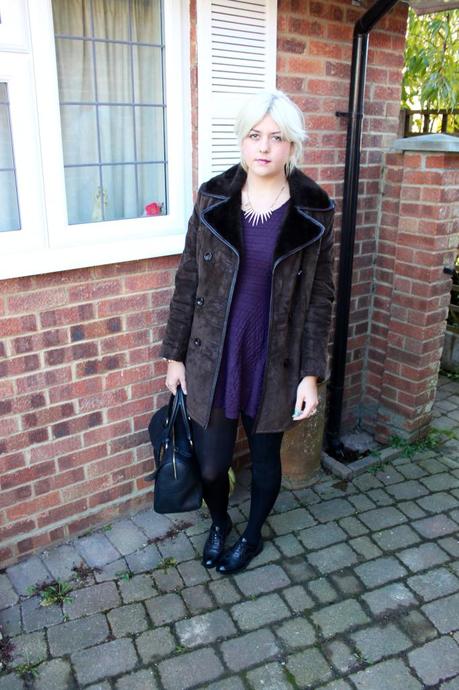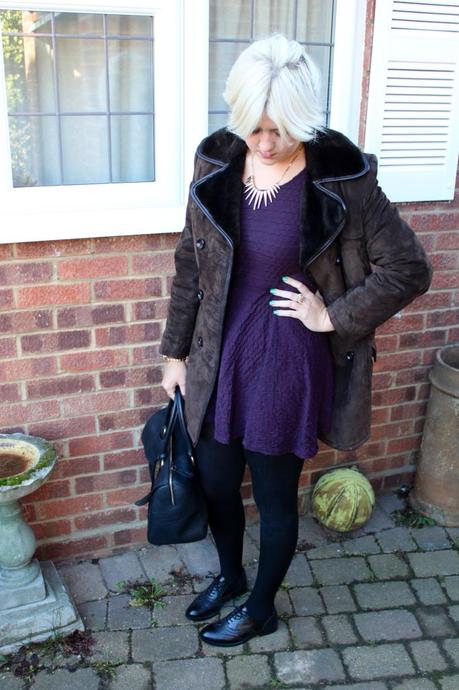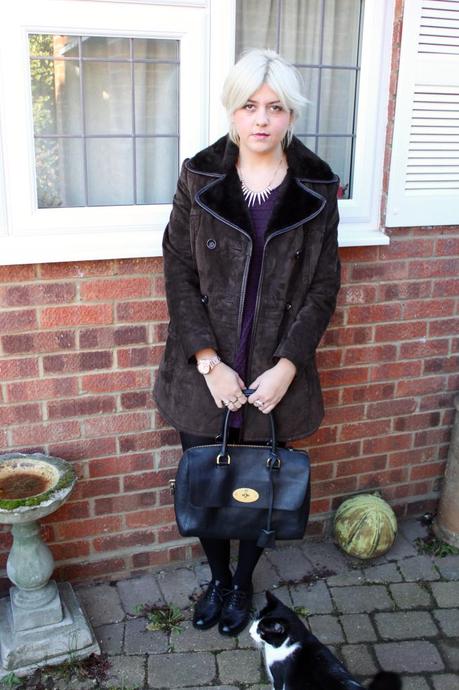 what i wore
suede coat - charity shop
dress - topshop
necklace - new look
watch - river island
bag - mulberry
brogues - office
Back in August I started a new job, which I absolutely love by the way. Since working here I have become quiet close to a certain girl who I share a similar dress sense and sense of humor with, which would make her an easy buy if I ever got her for secret Santa  I also feels she knows me fairly well also, which is way last month to let me know a new charity shop had opened in our local town. I quickly jumped out of my onesie (a must for Mondays off work!) and drove into town, making a quick pitstop at Cash Converters to turn junk, and by junk I mean Daniels' playstation games, into cash to spend at said charity shop, and the other nine in town.
Unfortunately, as it was new there wasn't much stock, though I did manage to pick up a glass vase for £3 which is now sitting pride of place on my window seal storing all my bracelets. Feeling a little deflated I headed to ST Clare's Hospice where I managed to pick up this suede coat for a mere £7.95! I also scored a double breasted camel coloured wool coat for £6.50 which I'll show off at a later date.
But back to this brown beauty, isn't she lovely? Is lined with sherling which makes it super warm and its also the a really flattering length and shape, I just wish the sleeves were an inch longer to stop the cold air coming up the sleeves!
I've also just noticed while writing this, that all bar one of my coats are from charity shops, and the one that isn't was a gift! I've never actually paid for than £10 for a coat, charity shop coats FTW!
Do you think I had a good find with this coat? Would you buy a coat from a charity shop? I'd love to know!
- TWITTER - FACEBOOK - TUMBLR - BLOGLOVIN' - LOOKBOOK - HELLO COTTON -
"believe in yourself"