For someone who is a newbie to the whole holiday cooking, brainstorming dishes to be served can be so daunting. We have been celebrating thanksgiving for the last three years and each year I served mostly Indian dishes. But, this year I decided to go the traditional route and serve some holiday classics. While serving a roasted turkey is the way to go, a full turkey for my family would have been too much. We have family coming over from NY, but even after everyone gobbling it for dinner and then probably at another meal- I know there would be a lot left. The fear of the leftovers sorta got me...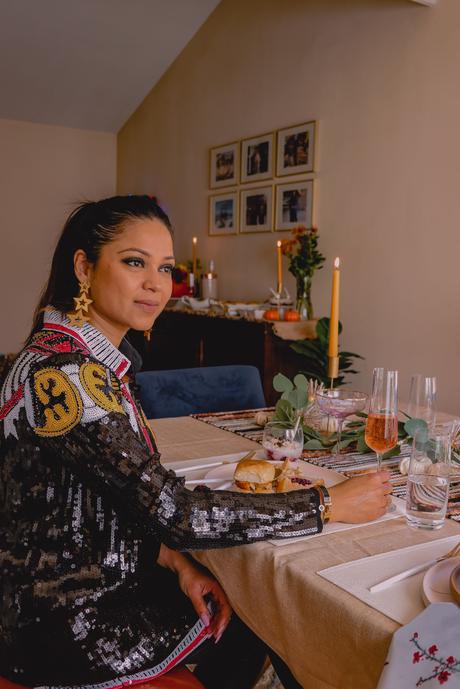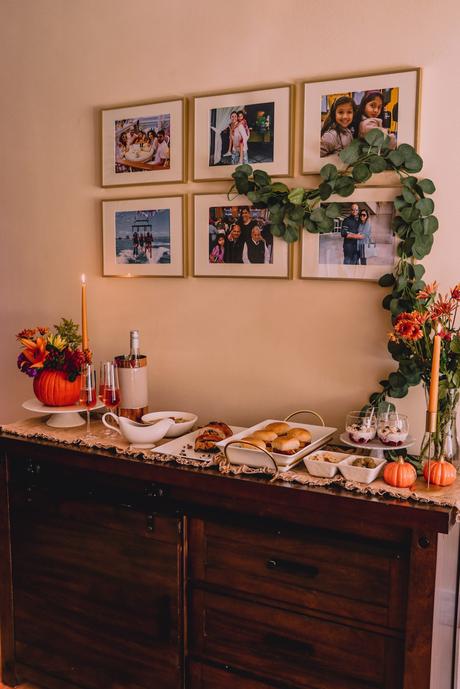 Plus I have never baked a whole, any sorta bird in my entire life, so the very thought of baking, basting, things possibly going wrong and my oven eventually catching fire- all these were coming in my way of doing everything on my own. I could have ordered my thanksgiving dinner at my local grocery, but that would have meant forgoing the pleasure of cooking an holiday dinner. Not that I don't cook but there are occasions when you really want to cook for the family- right?
So, when I heard about Cuisine Solutions "Sous Vide Holiday Favorites Collection ", I knew I had to give it a shot. Priced at $100 the kit includes pre-cooked, fully pasteurized items like Premium Sliced Top Sirloin, Turkey Roulade with cranberries and apples, White beans with thyme and garlic and coconut chia oatmeal.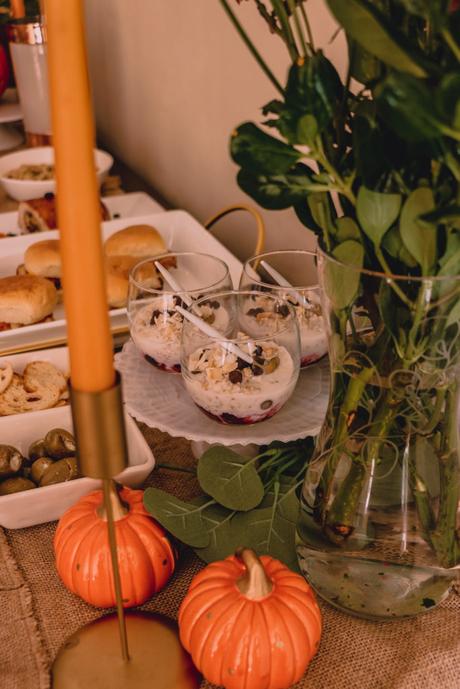 A little about SOUS VIDE cooking
Sous vide, which means "under vacuum" in French, refers to the process of vacuum-sealing food in a bag, then cooking it to a very precise temperature in a water bath. This technique produces results that are impossible to achieve through any other cooking method. The meat cooks thoroughly and consistently in it's juices and the result is juicy tender meat. I had never heard of this cooking method before but the idea of steaming the food always interests me.
Now you would say ' when everything is pre-cooked it would again mean no Sammy involvement !' I agree, but what I liked about this holiday collection is the culinary freedom it gave me. The collection has been carefully curated keeping in mind the holiday favorite dishes and the ease with which these items can be incorporated to create other everyday favorites.
For instance, the turkey roulade can be heated and served as is or you could use them as a patty to make your own turkey sliders. The white beans are cooked and ready to be eaten, but whisking a hummus using a few other ingredients was equally delicious. The coconut chia oatmeal needed some assembly and all the ingredients came in the package, but I am itching to try out the pumpkin oatmeal halwa recipe that Chef Sean Wheaton shared HERE.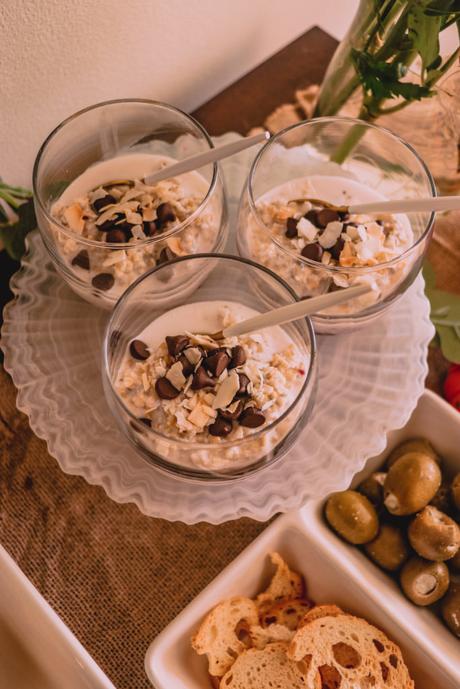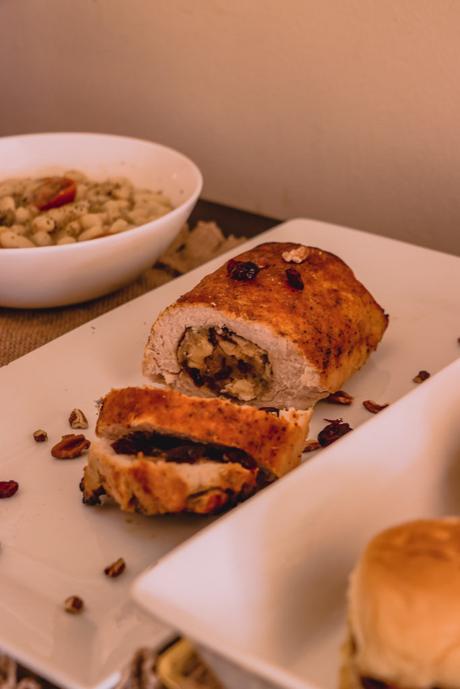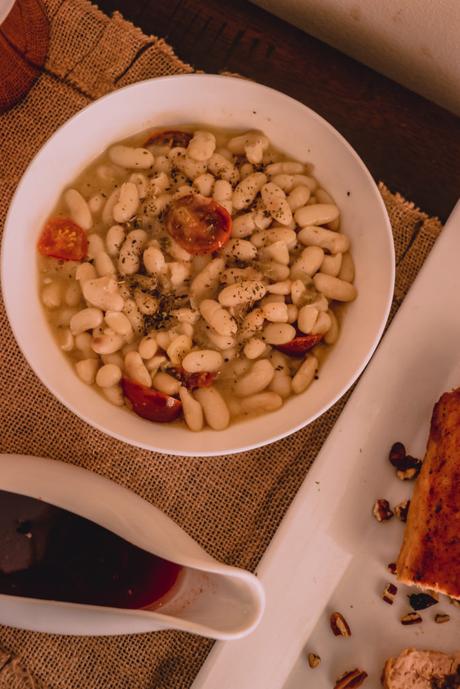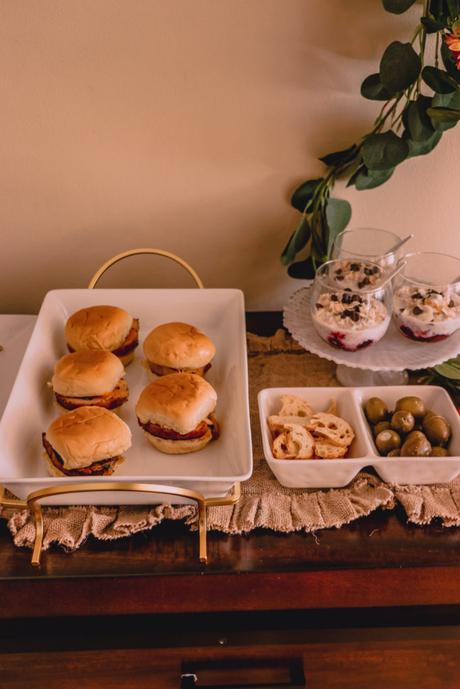 Seven reasons why you should order the SOUS VIDE HOLIDAY FAVORITES COLLECTION
Everything is full cooked sous vide style. Just heat and eat.
It is hassle free and saves so much cooking time.
The food is packed in an easy to peal packaging and the food can be stored in deep freezer for a good 6-9 months.
I was able to customize mine and have the team remove the sirloin, since we don't eat all red meat.
The portion size is decent and good enough for 6-8 people.
All the dishes can be easily incorporated to create other dishes.
It is super affordable at a discounted price of $100.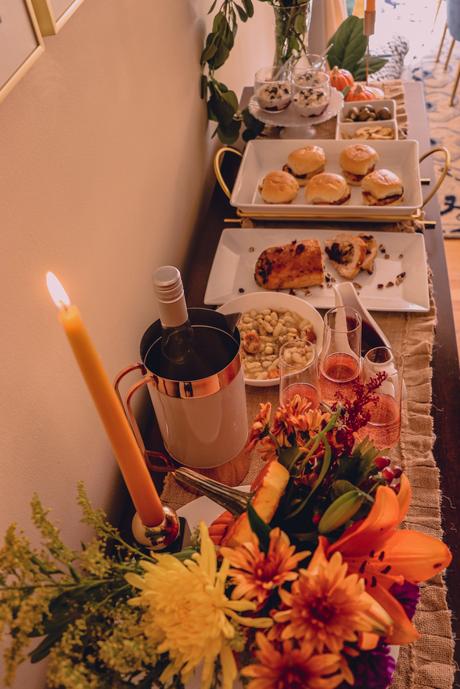 Now coming back to my Thanksgiving Buffet
: I decided to switch things up and hence put together a thanksgiving buffet. My theme was inspired from the pumpkin fall bouquet that I created using an old halloween pumpkin- I really wanted it to be the focal point. The colors scream fall and festive.
FOOD : Except for the sirloin I served up everything that came in the Sous Vide holiday Favorite collection box. The turkey slider, the turkey roulade, cranberry sauce, beans, and coconut chia pudding.
WINE : Rose ( sparkling wine ) is the best bet, it's my all time favorite.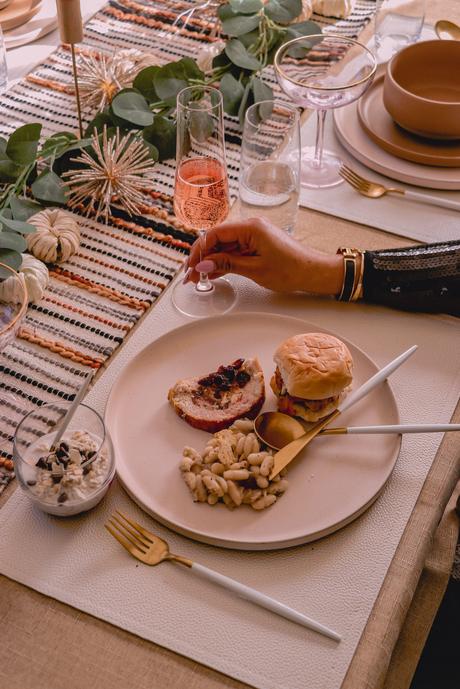 Shop my buffet pieces