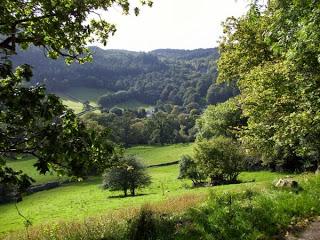 Autumn is upon us but that doesn't mean you don't have to go and spend some time doing something fun one weekend. Wales is a great place to visit. And it's not just the incredible scenery that you'll want to see. Visit Wales has plenty of ideas for you, or even for your family wishing to spend quality time together, without breaking the bank. Here are some of the best.  (Photo "North Wales" by hcf116)
Award-Winning Afternoon Tea
There is nothing quite as satisfying as a proper afternoon tea and that is exactly what you can get at the Angel Hotel in Abergavenny. As well as winning various awards for its spread, the hotel is also a member of the UK Tea Guild. This prestigious status is held by few establishments outside of London.
Afternoon tea is served in the luxurious Wedgewood Room on fine china between 3pm and 5.30pm. The event takes hours to prepare, however, with resident baker Sally Lane preparing cakes, sandwiches, scones and savouries from the early morning.
Visitors can choose the afternoon tea package, which includes sandwiches, a scone with jam and clotted cream, cakes, pastries and tea or coffee. Alternatively they can opt for the even more decadent high tea option that includes extra delights such as warm savoury pastries.
Either way you will be filled to the brim. A glass of Champagne can be added for a small fee and the management encourages guests to try different infusions from its extensive list of teas on offer. Refills are willingly provided and a gluten-free afternoon tea can be prepared if advanced warning is given.  (Photo "Welsh Panorama" by charleskit)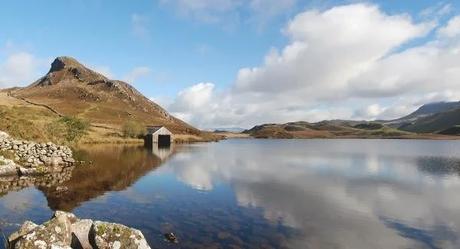 Picnic at Rhossili Bay
Described in the past as the supermodel of British beaches, Rhossili Bay is a stunning place to spend some time. To keep costs down pack your own picnic, but still have a truly wonderful time.
Located on the beautiful Gower Peninsular you will have plenty of opportunity to enjoy an after lunch walk if you have over indulged. Now that the Wales coastal path stretch around the entire coastline, there is no excuse not to take in this amazing part of the world.
Rhossili itself is a long curving sweep of sand, contrasted with the Worm's Head outcrop that can be seen in the sea. Choose a spot on the beach or up in on the cliff, but either way you will be charmed by your surroundings.
Visit Beaumaris Castle
Despite never being completed by Edward I, Beaumaris Castle remains a very popular place to visit. Its structure is more intact than others that were finished and its walls and turrets are still very impressive.
It can be found in an idyllic spot on the Isle of Anglesey with the town of Beaumaris itself offering lots to entertain those taking a break over the weekend. The castle, which was started in 1295, is however, the jewel in its crown.
Many people consider Beuamaris Castle to be the finest example of Edwardian architecture anywhere in Wales and as the last to be constructed it benefitted from experience. James of St George designed it with perfectly symmetrical concentric walls in order to fortify it more strongly than any other built in the 13th century.
It has been recognised by UNESCO as a World Heritage Site and its low lying position means that it appears particularly picturesque set against the backdrop of the mountains. Do not be fooled by its apparent lack of an imposing nature, as there were 14 major obstacles invaders would have to overcome.
This was before they even reached the murder holes and well positioned arrow slits. Children will particularly enjoy finding out about these ingenious methods utilised for defending the structure.