Disclaimer: Living the Dream uses demographic data, email opt-ins, display advertising, and affiliate links to operate this site. Please review our Terms and Conditions for more information and our Privacy Policy.
The following is a guest post by Birdgehls.
Melbourne is a fantastic city to be a tourist in, with a wide array of activities on offer.
From food, to culture, the sports and the arts, there's something in Melbourne for every traveler.
You can spend hours wandering around the city center or choose to go further afield, taking day trips to see some of the southern coast's most breathtaking sights.
Even better - many of the things to do in Melbourne are free, or the cost to access them, minimal.
Here's what to do in Melbourne if it's your first time in the city, or you just fancy ticking off some of the main sights.
What to Do in Melbourne
The following activities and sights are all easily accessible from the city center, so you could realistically knock off quite a few in a couple of days.
Ride the City Circle Tram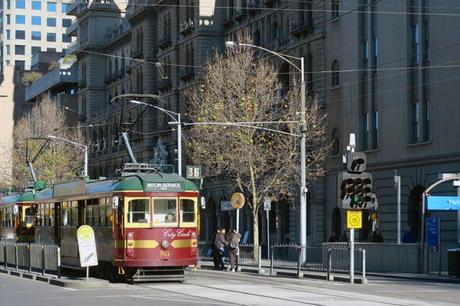 The easiest way to navigate around Melbourne's CBD (Central Business District as we call them in Australia) is by tram, which is delightfully free, so long as you're in the Free Tram Zone (don't worry - announcements on-board will indicate when you're leaving this area).
The City Circle Trams, as the name suggests, circle the city. They're good fun to ride, delivering interesting facts about Melbourne, as you traverse around. They'll also let you know where to hop off, in order to catch trams to reach other parts of the city (which are sadly not free - you'll need a Myki card to access them).
Look out for the older looking burgundy trams and get on board!
Check out Flinders Street Station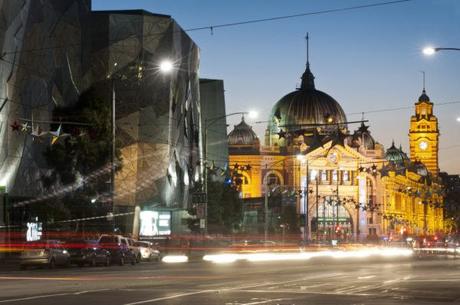 Flinders Street Station is the main hub of the Melbourne transport network and an important part of Melbourne's history in its own right.
It's a good central point to kick off your explorations of the city, as almost everything within this post can be easily accessed by foot, tram or train from Flinders.
Even locals use Flinders Street as a starting point, with many telling each other to "meet under the clocks" at the station's entrance.
Explore Federation Square
Across from Flinders Street Station is Federation Square, which is filled with a bunch of different sights.
There are restaurants, cafés, and bars. ACMI (The Australian Centre for the Moving Image) is in Fed Square and is well worth a visit, with screenings of Australian and International Films and film-related exhibitions.
You can also explore the Ian Potter Centre, which is free to enter and features both Indigenous and non-Indigenous Australian art.
Fed Square also features a giant screen, which city-dweller flock to, in order to watch the tennis during the Australian Open, various Aussie Rules games and the soccer during the World Cup.
Check out Melbourne's Colorful Street Art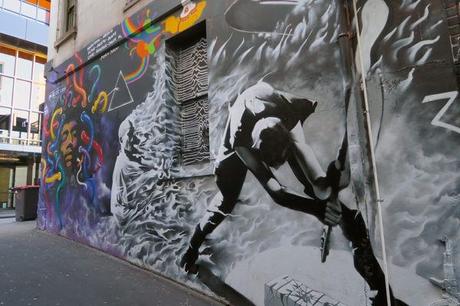 Melbourne is renowned for its street art, which is littered across the city - from the very center, to the suburbs.
Some of the main streets in the city worth heading to for urban art are the ever-changing Hosier Lane, ACDC Lane (named after the iconic Australian band) and Little Bourke Street (the Spencer Street end, near Southern Cross).
Suburbs known for their unreal street art include Collingwood, Fitzroy and Brunswick.
As an aside, many of the suburbs are worth exploring in their own right, as they have their own distinctive feel and long list of things to do. Here are some of the best neighborhoods to stay in Melbourne.
Ride the Melbourne Star
Located in the Docklands district of the city, the Melbourne Star Observation Wheel allows patrons a full thirty minutes to take in the sights of the city.
You can ride by day, or take in the view of the city by night - your choice!
There are plenty of add-ons available if you want to spice things up a bit. Drink sangria out of a jug or order a flight of sparkling wine. You can book a private cabin or join a yoga class.
It's a popular place to propose, as well!
Explore the Royal Botanic Gardens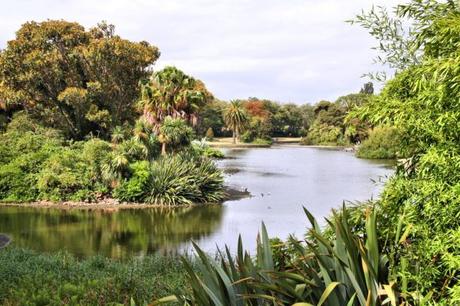 A stone throw from the Shrine are the Royal Botanic Gardens.
There's plenty to do in the sprawling grounds. You can wander around to admire the flora (and fauna!), or bring a picnic with wine, as it's legal to drink in the gardens.
You can also book a guide-led tour, have high tea or go punting on the lake!
Tour the Melbourne Cricket Grounds
Did you know Melbourne is the sporting capital of Australia?
There's always some sort of athletic event taking place and many of them are played out at the MCG, which is the tenth largest stadium in the world.
As the name would suggest, cricket is played there during the summer.
However, in the cooler months it becomes the stomping ground for the game of Aussie Rules, with four of the AFL competition's 18 teams using it as their home grounds.
It's worth trying to catch an AFL or cricket game there, but you can also take a tour through the 'G as it's also colloquially known, to learn a bit more Australia's sporting history.
Visit the National Gallery of Victoria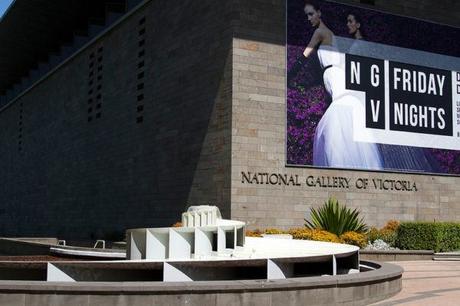 From the sports... to the arts!
Melbourne is Australia's cultural capital (as a city, it wears many different hats) and art lovers should definitely make a pilgrimage to the National Gallery of Victoria, located five minutes south of Flinders Street Station.
The NGV regularly holds world-class exhibitions, with works by Van Gogh, Escher, Dior and Yayoi Kusama showcased there in just the last couple of years.
Entry to some of the exhibitions comes with a cost, but others (along with the permanent exhibition) have free entry.
It's definitely worth checking out during your time in Melbourne.
Explore the State Library of Victoria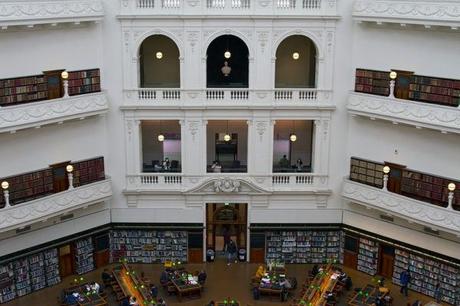 The State Library is not only a place for quiet study, reading or reflection - it's become popular amongst travelers for its free tours and exhibitions.
Start by heading to the top of the dome where you can look out over the reading rooms (such as the very photogenic La Trobe room) and work your way down to ground level, checking out the art and photos on display on each floor.
Eat Your Way Through the Queen Victoria Market
In the city's north is the Queen Vic Market, which sells almost everything you could possibly imagine - street food, produce, toys, souvenirs, games - you name it, it's probably there.
The market is open early morning to the afternoon. On Wednesdays in both the summer and winter months, it stays open well into the night, allowing patrons to eat at one (or several, no one's judging anyone here) of the food stalls and sip on beer, wine and hot or cold cider, depending on the time of the year.
What to Do in Melbourne - Outside of the City Centre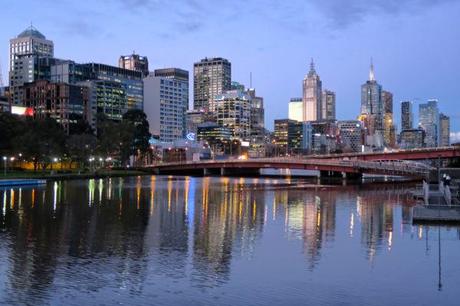 If you want to get outside the city and explore a bit more, here are a few more sights on offer.
Visit the Animals at the Melbourne Zoo
A short tram ride from the city center is the Melbourne Zoo, which is well worth visiting if you want to see some of Australia's bizarre fauna up close.
You can wander around the zoo and check out the exhibits for yourself, go to one of many animal talks on offer, or book in for a special close encounter, where you can cuddle wombats and feed echidnas.
Pose at Brighton Beach
In the affluent eastern suburb of Brighton is a stretch of sand made famous for its brightly coloured beach boxes, popular with tourists and locals alike.
These iconic beach boxes rarely come up for sale, but when they do they can fetch upwards of 300k AUD and are only available for purchase by local Bay residents and ratepayers - making them highly coveted for the social status that comes with them.
Check out the Dandenong Ranges
The Dandenongs as they're known, are around an hour's drive from Melbourne.
They're well worth making a trip to, as you could easily fill up a day (or an entire weekend) with loads of local activities.
You can explore the Rhododendron Garden and try to catch a glimpse of a lyrebird in the wild. Explore the cafes and boutique stores of the town of Olinda. Visit SkyHigh Mount Dandenong, for excellent views of the city and surrounding land.
Trek the 1000 steps of the Kokoda Memorial Walk, or take a ride on Puffing Billy, the local steam train!
Drive along the Great Ocean Road
This epic coastal drive is one of the most popular things sights of Melbourne, which you can either do as part of a tour or self-drive.
Do keep in mind that Australians drive on the left hand side of the road and as it's a coastal drive, it can be pretty twisty!
It's well worth experiencing either way, particularly as it'll take you to the Twelve Apostles, a bunch of famous limestone stacks, which are slowly being eroded by surf and the strong southern winds.
Believe it or not, this is just a handful of what's on offer in Melbourne. It's the kind of city that you could spend years in and still not see all there is to see.
Regardless of how long you're spending in the city, you'll have a fantastic time exploring Australia's cultural capital.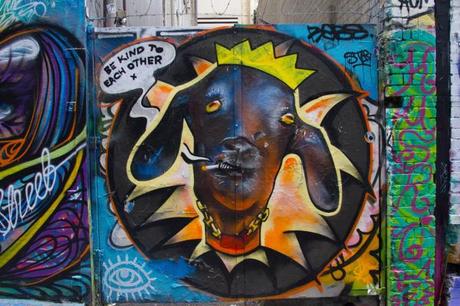 About the Author: LC of Birdgehls is an ex-expat, currently exploring her home country of Australia and trying to live a more eco-friendly lifestyle. Her life's ambition is to live on a self-sufficient farm in Tasmania, with rescue dogs, a Shetland pony and several pygmy goats.
Looking to book your next trip? Check out the following services we use and love or click the previous link to read more!
Select images were provided courtesy of Birdgehls and stock photography.