Hey There:
If a guy gets lucky enough to be invited to my place for dinner I make my go-to specialty Cochinita Pibil, which is pork slow cooked in achiote. The traditional recipe takes a lot of time and care, but thanks to Rick Bayless I have an easy recipe I can do on the crock pot.
The original recipe comes from his book Mexican Everyday, I've been making all those recipes and they are extraordinary. The Cochinita Pibil I make is slightly different since I don't use banana leaves or pork with bone in it.
Here are the ingredients:
Boneless Pork Sirloin Roast
Achiote seasoning
3/4 cup lime juice (divided use)
Salt
1 large white onion
1 large red onion
First start marinating the red onion by thinly slicing it and adding 1/4 cup of lime juice with 1/2 teaspoon salt. Toss, set aside and stir occasionally, it will take a few hours to marinate.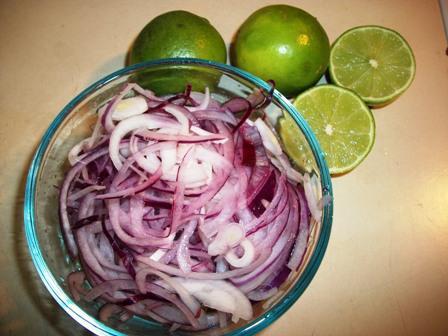 This is what the Achiote seasoning package looks like, you will find it in Mexican grocery stores.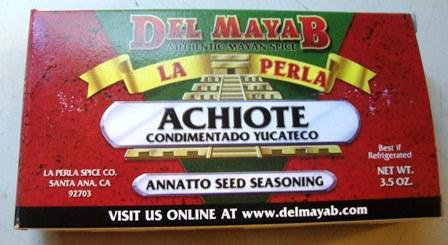 You will use half of the achiote, put it in a small bowl, pour 1/2 cup of lime juice and 2 teaspoons salt. Using the back of the spoon squash it to make a paste.
Place the pork in the crock pot, pour the paste on the meat, scatter sliced white onion and pour 1/2 cup water around the meat. Then set on high and cook for 6 hours.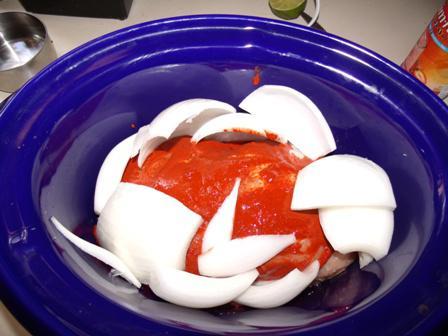 When it's done the meat is very tender and the liquid is very flavorful.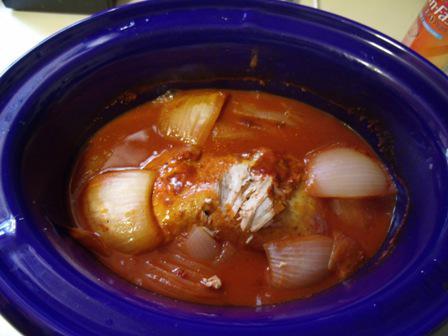 I serve it with Spanish Rice, whole pinto beans, the marinated red onions on top and a slice of Queso Fresco (also sold in Mexican groceries) with lots of tortillas and Jamaica or Horchata to drink.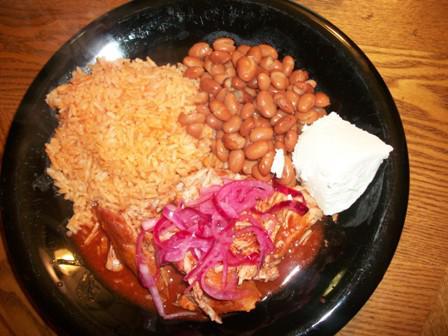 I like this dish because it takes very little of my time, it gives me a chance to tidy up my place and get ready for my date. It's also unusual, kinda rustic but so flavorful it will seems like you spent tons of time making it and he will be very impressed!