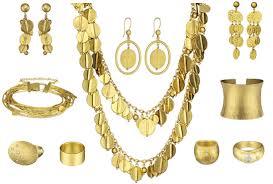 I like to wear quiet, small pieces of jewelry and one of my best friends loves adorning herself with huge, chunky bracelets and tons of beads around her neck.
More on AdClout: 4 Challenging Jewelry Questions & Answers
We know that clothes can say a lot about a person- compare a woman wearing barely-there shorts and skimpy tank-top to the kind of outfits that Princess Kate of England wears. One is hardly self-respecting and the other is a picture of utter elegance.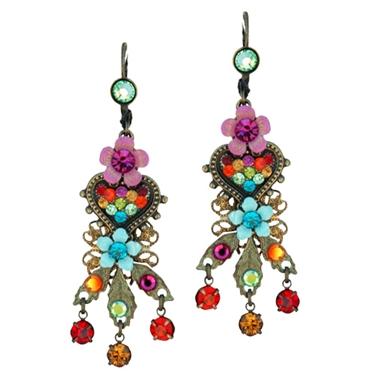 Style
The style of jewelry is often one of the first aspects that one notices- the shape and the size. The style of jewelry is a very external element of the jewelry and offers those who interact with you a glimpse of what you want to portray to others.
Loud
Big and bold jewelry is expressive and often worn by those happy to be in the spotlight. Such people are commonly full of confidence and very sociable. Examples of such pieces would be the bling rings or big, multiple-gem necklaces.
Practical and Beautiful
This kind of jewelry could also be called sporty- for women who love to be on the move yet also love to feel attractive. People who are often modern and energetic are attracted to this particular style and can be seen wearing functional jewelry such as stainless-steel or silver and small.
Classically Understated
Subtle, classic pieces are found in this category, often worn by women who have good taste and a timeless kind of style. Someone like Coco Chanel would be their icon with her famous statement of, "Always take off the last thing you put on," acting as a guiding light.
More on AdClout: Guide To Trollbeads Charm Jewellery
You know the kind- a neat string of pearls or pretty diamond studs can be found on these kind of women.
Au Natural

And then we have the tree-hugging, super eco-friendly kind of women who can be spotted wearing the wooden beads, woven bracelets and jewelry from recycled materials. These pieces of jewelry can be seen on women who love being outdoors and prefer to wear something unique and not mass-produced. Boho-style jewelry is probably right up there alley.
Material
The material of the jewelry that you wear also says volumes about you. Interestingly, when looking at jewelry one cannot always make out what it is made from so I would hazard a guess and say that it says more about you internally than what you choose to project to others.
Diamonds
Diamonds will always be elegant and sophisticated and this is just how wearers of diamonds feel. Diamond wearers will commonly be romantic at heart and those who buy the real diamonds are the kind who value the truth in matters. Even though there are some stunning replicas on the market, a truth-driven person will not settle for anything other than the real thing.
Pearls
Pearls are just about as classic as one can get and yes I shall dare to say that there may even be something a tad old-fashioned about them. Grandmothers and young women alike can wear these beads and feel truly classy. I'd hazard a guess and say that pearl-wearers like the comfort that pearls present because you can't really go wrong with them.
Gold
Gold symbolizes wealth and prosperity pretty much for as long as it has been around. Even in the Bible it is regarded as a highly valuable material owned by those of great wealth. Sometimes a small piece can speak volumes more than layers and layers of it. Next time you shop for some jewelry I challenge you to have a think about the message you're portraying either consciously or unconsciously with the particular pieces that you wish to buy…it can make for some interesting food for thought!
Featured images:
License: Image author owned
Rivkah Abrahams writes for Canaan-online.com blog. She is a big fan of jewelry in style, follows the latest trends and also loves shopping for unique items. To review more of the above kind jewelry, please visit earrings Canaan-online.com category: Israeli Earrings