This article is about
Sana Aziz
 by Nadia Najam(
@TehzeebFatima
)
The future may not look bright for many manufacturing companies and businesses in Pakistan but it's not the case with fashion jewelry industry. Our jewelry industry is going smart and people love wearing good sophisticated designs.
——– And thanks we are getting best jewelry designers and fine jewelry pieces.
The bold chunky statement jewelry pieces have dominated the jewelry landscape for many years but now a completely different story hit the jewelry market with the evolution of delicate silver and gold plated fine jewelry.
When we talk about that fine, themed jewelry items many designers name and jewelry brands come to mind, among them the new and the sparkling one is Sana Aziz. As always we try to explore something new in Pakistan's fashion industry, some new designers and the brands. Sana Aziz is one of the names making its place in the market.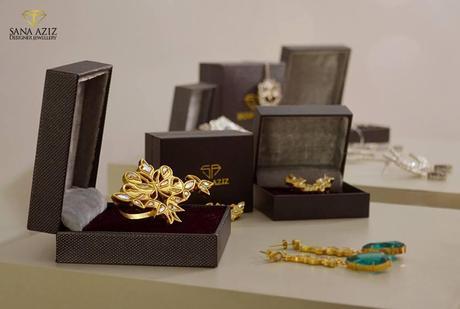 Sana Aziz – Designer Jewellery is a luxury jewelry brand currently based in Lahore, Pakistan.  Beautifully handcrafted pure silver pieces set with real gemstones, aiming to bring out the royalty in you. For those who like to be prominent, there is the option of selecting from our exclusive 24-Karat gold-plated pieces.
Their collection 'Mumtaz' showcases exquisite mughalesque jewelry. Each item has been lovingly designed and crafted ensuring only the best quality products.
Why Buy Sana Aziz Designer Jewellery?
The top three reasons for which I love Sana Aziz designer jewelry are,
#1: Unique quality material
The unique quality material, gold-silver plating and the finest gem stones is the one reason behind buying those fine exquisite pieces.
#2: Royal designs
Their royal unique designs make the pieces desirable to be worn by every elegant woman in town. These definitely bring royalty in your personality and are the only unique Mughal themed jewelry items with such fineness. Their Jora-pins prove to be the best hair accessories in town.
#3: Long Lasting
Due to fine metal and 24-K gold plating make those pieces long lasting and resilient. These delicate pieces will definitely stay with you for long.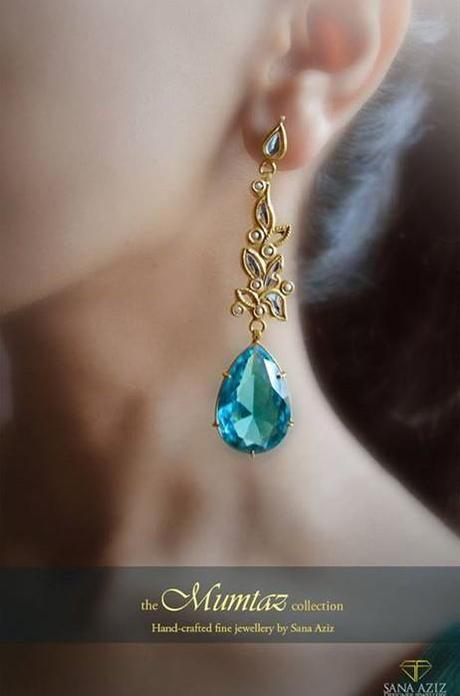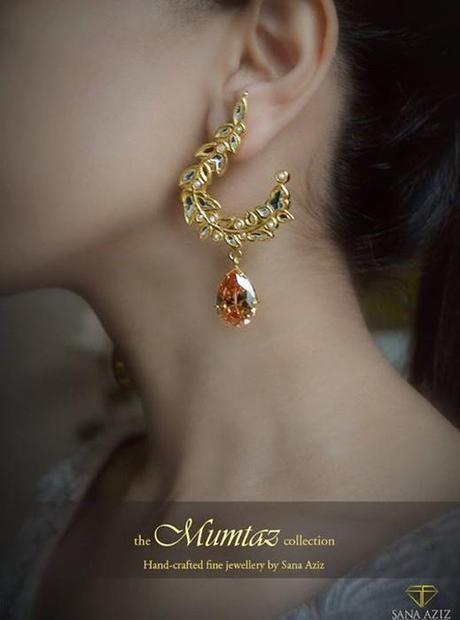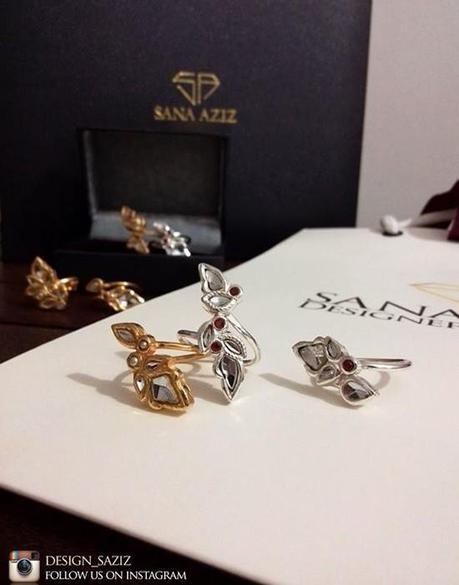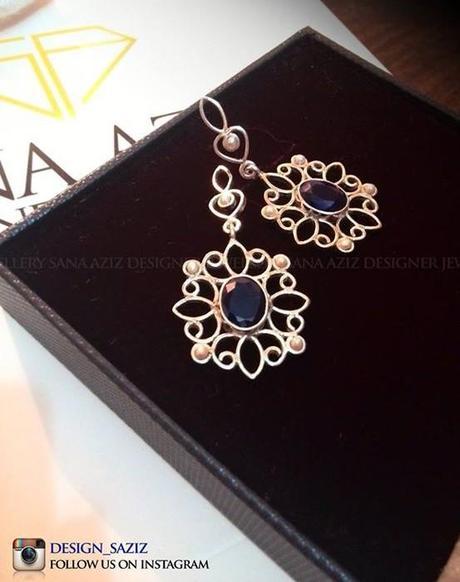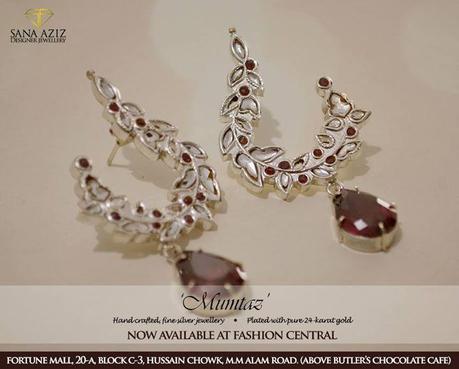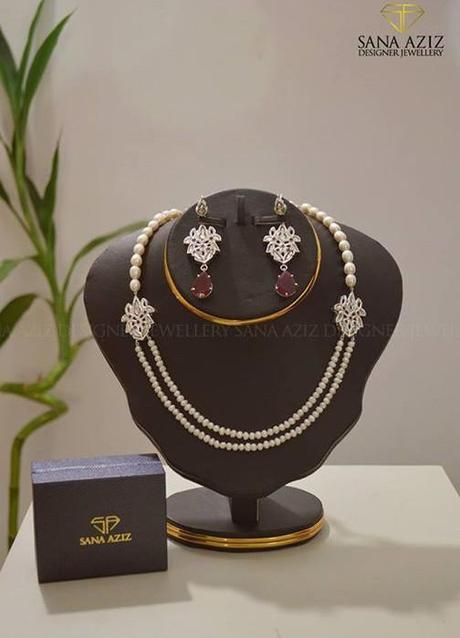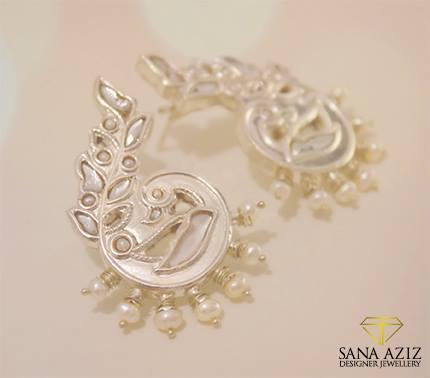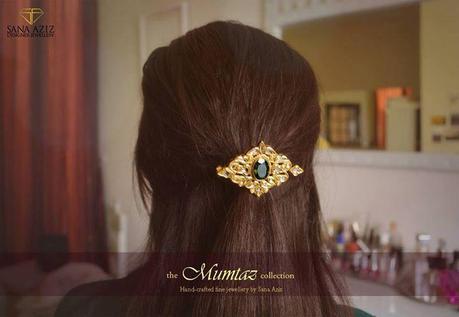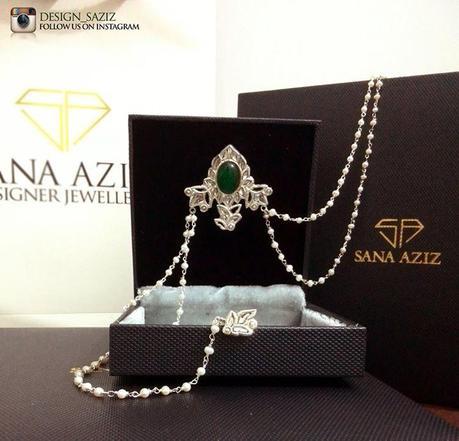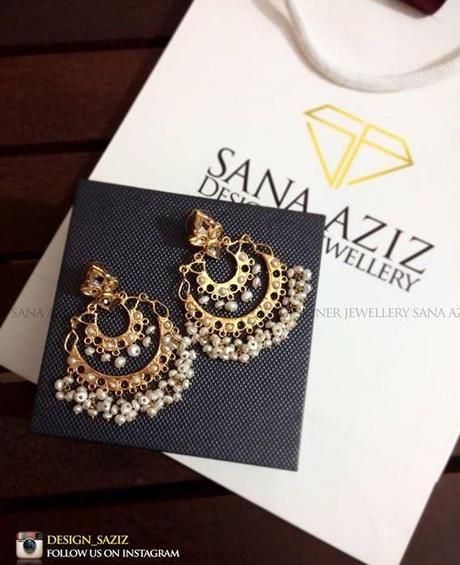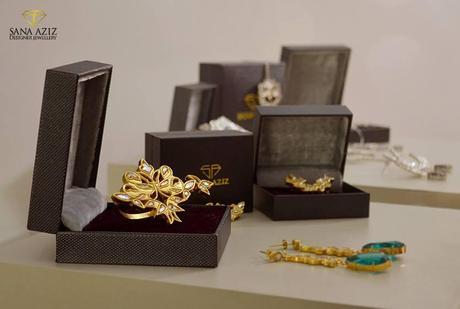 About the Designer:
Sana Aziz is a graduate of Duncan of Jordanstone, College of Art and Design, Dundee, Scotland. Currently teaching-jewellery and accessory design at Beaconhouse National University, Lahore.
Read also:
The latest jewelry trends
7 Hot Jewelry Trends for 2014

DIY Jewelry: 5 Fascinating Ways to Turn your Hardware into Jewelry

Creative Ways To Display Your Jewellery