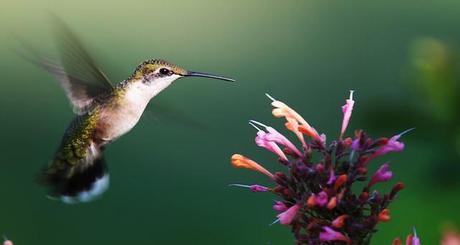 If your website offers helpful, informative content, high-quality links and an optimized mobile experience, the Search Engine Journal says you're already fulfilling many requirements for higher rankings with the new Google Hummingbird search algorithm, launched (sans fanfare) by Google in late August, 2013.
The new engine isn't really aimed at general search quality but on improving semantic search — the intent of conversational who, what, when, and where type queries (which Google wants searchers to start with the annoyingly presumptuous "hotword" prompt "OK Google") users speak into mobile devices:
"Hummingbird pays more attention to each word in a query," says marketing guru and Search Engine Land founder, Danny Sullivan, "ensuring that the whole sentence, conversation or meaning is taken into account." Google's goal is that pages matching users' intent and meaning do better in search results than pages that just match a few words, he adds.
"With more complex queries, Hummingbird can better understand concepts versus words, as well as relationships between concepts." Amit Singhal, Google's SVP of Search.
Sweet Marketing Nectar
The Search Engine Journal and others suggest that, going forward, marketers focus on these key areas to maximize authority, relevance and rankings:
Truly useful content. Quality content that answers questions and solves problems will rise higher and faster in Hummingbird search results. Businesses should concentrate on creating (or reworking) audio, video and text-based content so that it's deeper, richer, more authoritative and more audience relevant. One idea: Develop a list of questions customers and others in your industry often ask, and create new pages that thoroughly answer them (P.S. don't forget your keywords).
A stronger Google Plus presence. With 500 million registered users, Google Plus is the world's second-largest social-networking site. How highly does Google value Plus? CEO Larry Page calls it "the social spine" for all things Google. If you don't have an account, you can get one here start passing along relevant links, text, audio, and video. Doing so will quickly increase your online cred by signaling Google that you take its "sharing is caring" mantra seriously.
Technical stuff you'll need an expert for. Structured data markup (especially content authorship), refining anchor text, and search-optimizing videos and images, plus other smart but potentially complex strategies are explained in this helpful article. Brush up on them first, then discuss pros, cons and costs with your company's web developer.
Surprised by the Hummingbird release? Set up Google Alerts and avoid being blindsided again.