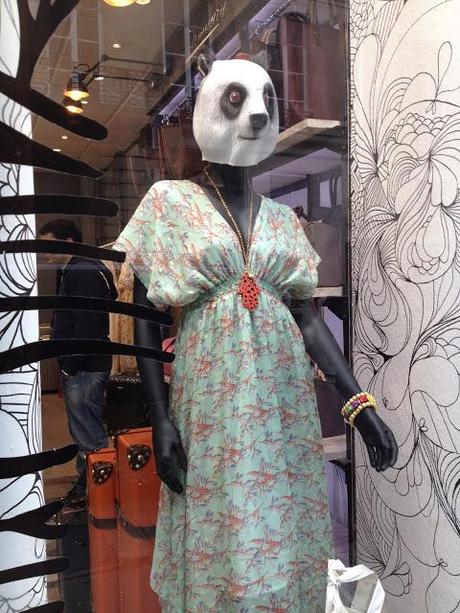 Paris, May 2012
I'm not talking about Seasonal Color Analysis, which is supposed to help you determine which colors will be most flattering on you, but about wardrobe. I think we each have a particular style season we gravitate to, whether due to taste or climate where we live or overall mood of the collections.
In the past, "pre-fall" has been the clothing season that most often rings my chimes, and where I've spent the lion's share of my clothing dollars. The colors offered (usually a bit more subdued than Spring and Summer brights) appeal to me and the weight of fabrics tends to work well almost year round here in Southern California. There's a bit more "back to business" seriousness about the styles that works for the office. And there's the lingering emotional tie to that time of year, when the a new school year meant new clothing and a fresh start.
Up until recently, I've generally tended to tune out of fashion for Spring and Summer. Brighter colors, skimpier styles, and designs that felt more appropriate for beach than boardroom tend to dominate the racks, and leave those of us who need warm weather working wardrobes grubbing around the edges for crumbs. So it's been no surprise that I always feel as though my summer work wardrobe is a bit lacking in substance.
But things might be changing. This year I've been noticing more offerings in the way of lighter weight and knit jackets, neutral separates, and easy-fitting but somewhat structured pieces in some retailers "pre-spring/resort" collections. And sleeves. Yes, even in the summer I want 3/4 sleeves (or the ability to roll up a full sleeve).
I find that lightweight jackets are indispensable for the office in warmer months. Throw on a jacket over a tee and simple pair of cotton pants and you're meeting-ready. Office air conditioner on overdrive? A cotton or silk knit jacket is just enough to balance outdoor and indoor temperatures. But those lightweight knit jackets have been elusive creatures in past seasons, especially in colors other than black, so I've been thrilled to see more offerings with this year's Resort and Spring collections.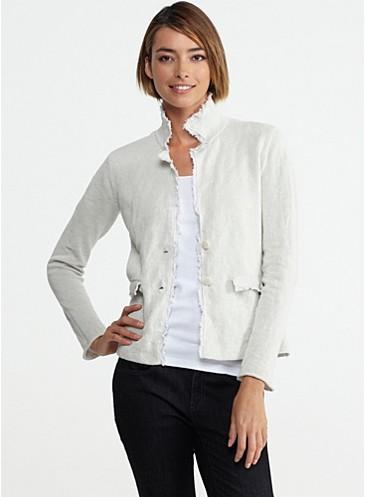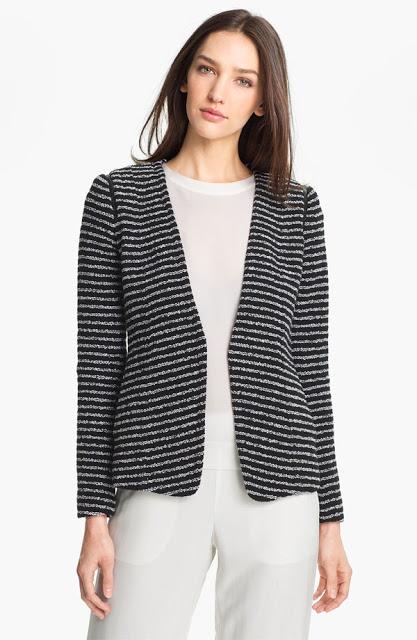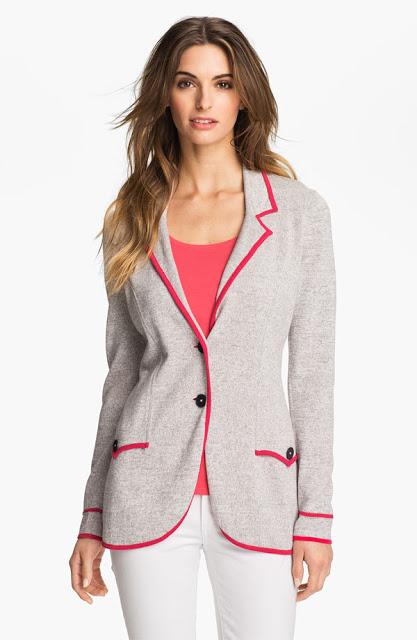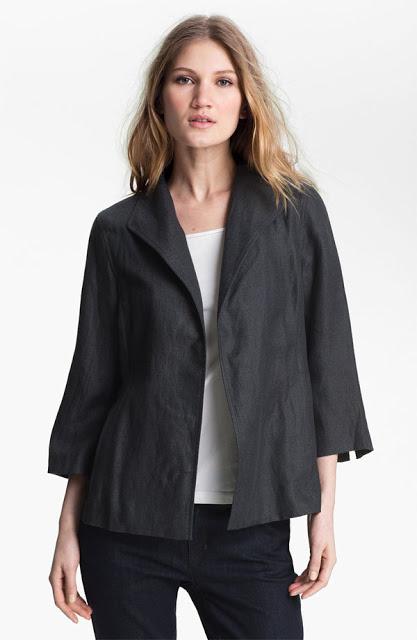 Eileen Fisher
This unstructured linen jacket is a bit more casual, but the graphite color is a nice alternative to black and for those whose workplace allows some creative latitude, might be a good summer option.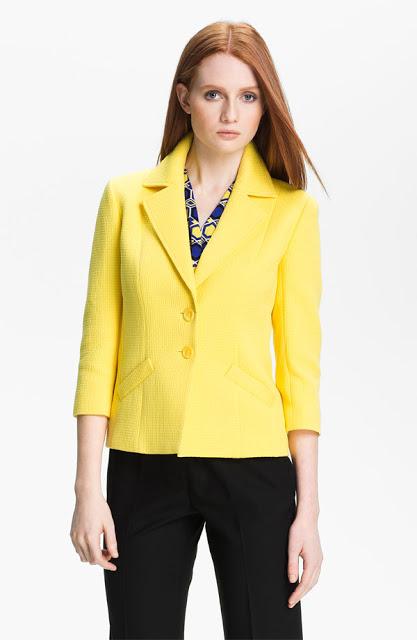 Classiques Entier
If the winter doldrums have you craving a bit of color for spring, this jacket might scratch that itch nicely. Classiques Entier is one of the Nordstrom in-house brands, and in my past experience the quality and fit were quite good. Unfortunately they seem to have all but eliminated the Petite line.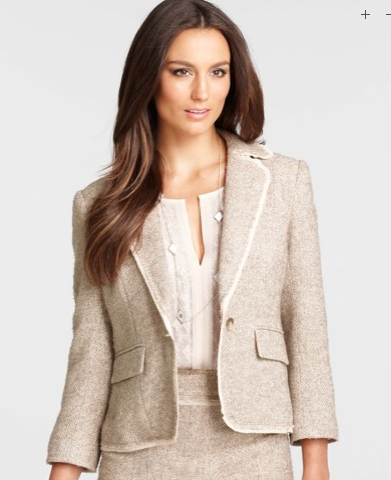 Ann Taylor
If your taste runs toward the more traditional, this tweed jacket with subtle gold threads is a nice option. Love the bracelet sleeves!
What season usually grabs your attention (and wallet)? Do you find some seasons difficult to dress for?
Disclosure: actions taken from some hyperlinks in this post may result in commissions for www.unefemme.net.
~All original content property of http://www.unefemme.net This work is licensed under a Creative Commons Attribution-NonCommercial 3.0 United States License.