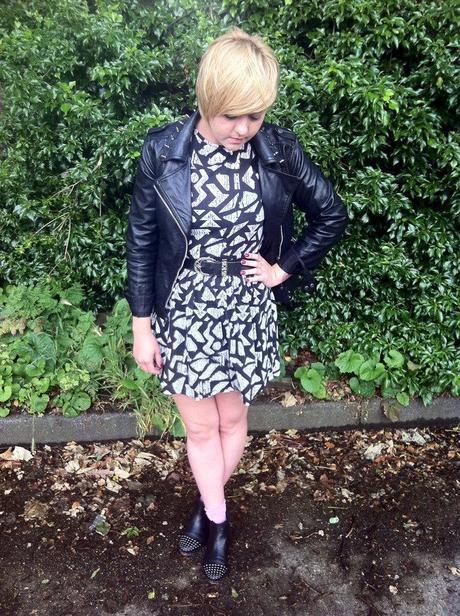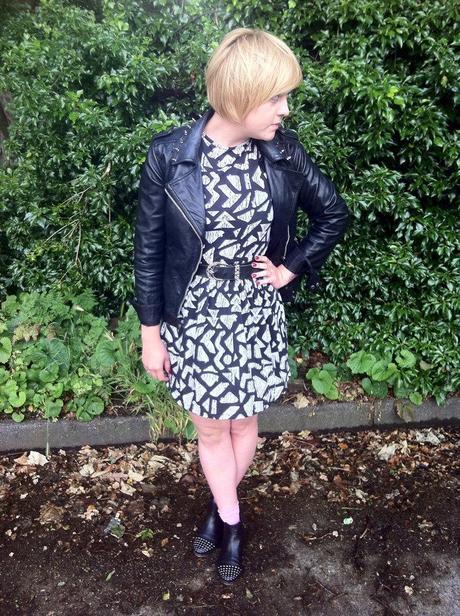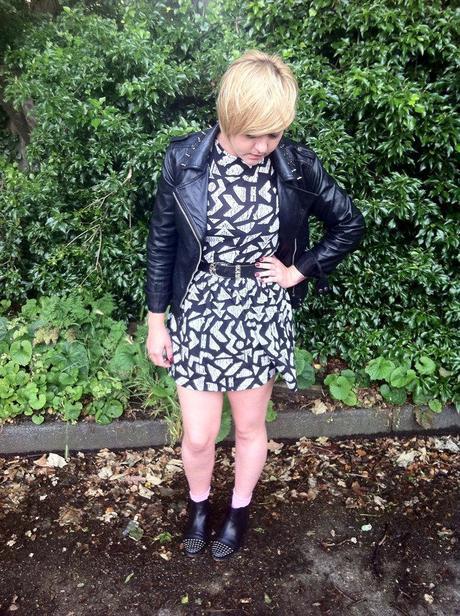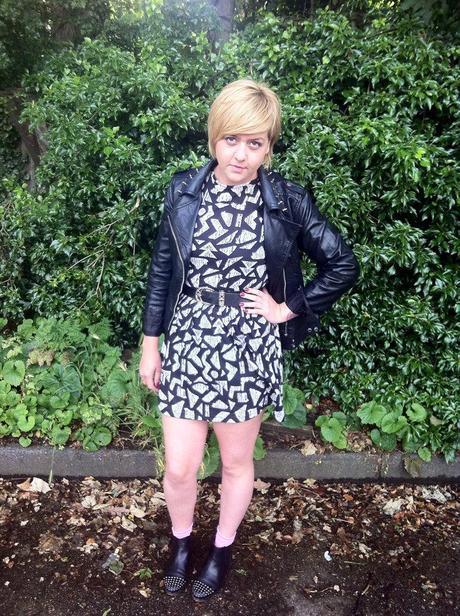 what i'm wearing:
jacket - primark & DIY (see this post)
dress - topshop (similar here)
belt - vintage
socks - topshop
boots - topshop
The weather hasn't been the warmest lately and you can start to feel the transition into autumn but I refuse to wear tights until after my holiday (9 days and counting!). This dress I picked up in Topshop quiet a while back, its got a cut out back but after an embarrassing incident with Primarks' stick on bras, I now wear a bandeau underneath. I've been wearing this jacket with everything lately as it just gives everything an 'edge' plus its not to thick so its perfect for this not-warm-enough-not-cold-enough weather we keep experiencing. The boots are last years Christmas present from my parents and I still wear them just as much as when I first got them. I can't actually find the socks on Topshops' website but they are the same socks I use to wear to school as a kid but in neon pink, I've gone a bit sock crazy in Topshop recently, and brought these socks in three different colours on Friday!
Just a short one today as its my nephew Baxters' first birthday! Me and Daniel bought him his first pair of Nike air force ones! Plus skinny jeans, a breton tee and a denim shirt! Hipster baby? I think so!
Hope you are all well!
- TWITTER - FACEBOOK - TUMBLR - BLOGLOVIN' - LOOKBOOK - HELLO COTTON -
"believe in yourself"