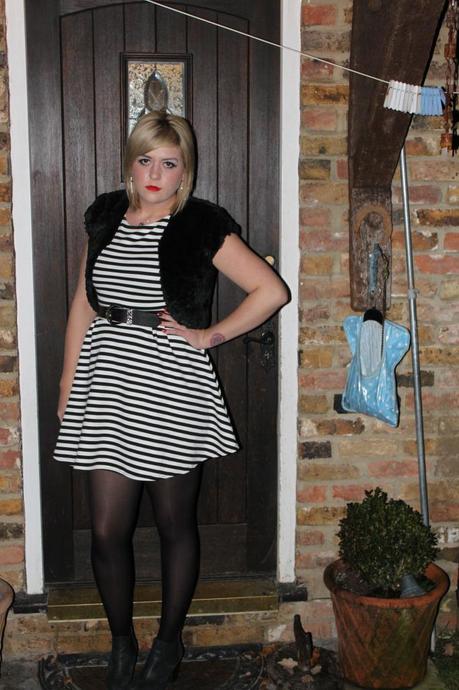 What I'm wearing:
George @ ASDA fur shrug (children's section)
Dress was from a shop called Risky
Vintage belt
Topshop shoes (allegras)
I don't really like this picture but it was the best out of the handful my boyfriend took before we went out on Christmas eve. I bought this dress on Friday when me and the boy went to Romford for some last minute shopping and it was a bargain £10 from a little shop called Risky. It was kind of like one of those shops that rips of the high street with cheap copies of Topshop dresses and shoes. I always find though that those sort of shops always hold one gem, and I definitely found mine in this dress.
I hope everyone had a brilliant Christmas and got everything they wanted and more! I'm spending tonight scheduling posts for the next couple of days as I have been booked for a lot of over time at work. I'm probably going to dedicate individual posts to each present I got. I've still got lots of reviews I also want to write, as I'm taken the pictures and tested them out for weeks now, so hopefully if I get time, I'll schedule some of those too!
What did you all do for Christmas? I'd love to know!
"believe in yourself"