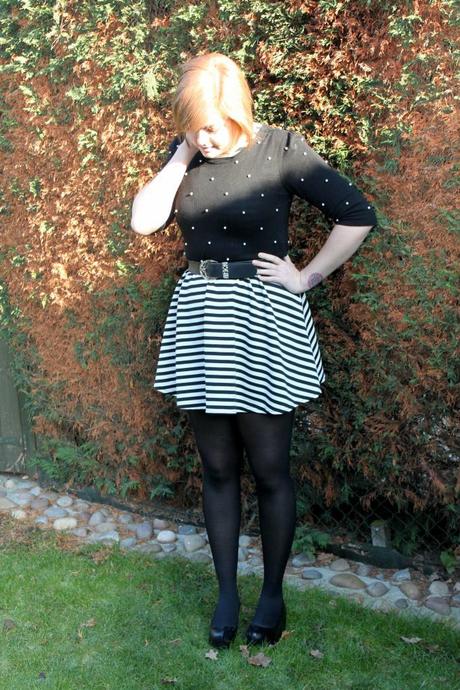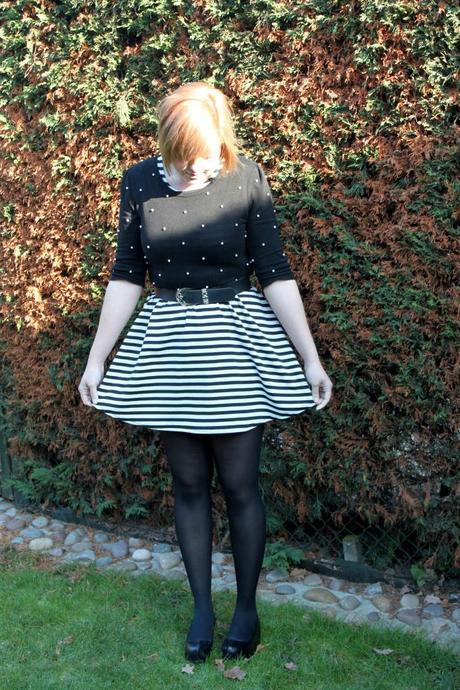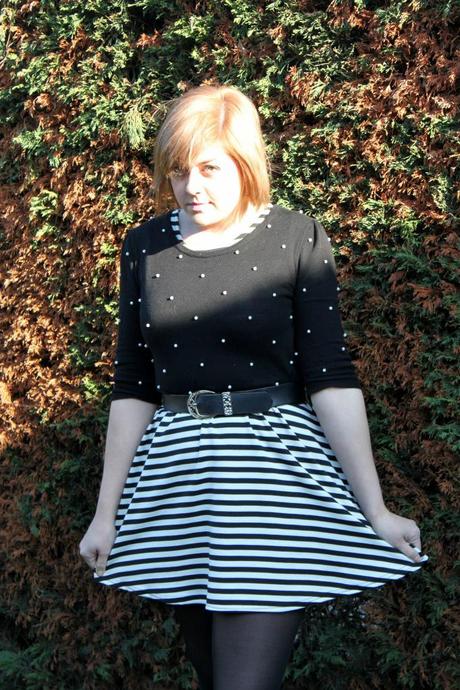 What I'm wearing:
Jumper: Primark
Dress worn as skirt: Unknown shop, see here
Belt: Vintage
Flatforms: Office
I love this jumper, its the same one I'm wearing in the illustration of me in my header. Its actually pearls sewn on, which is really cute. It was quiet expensive for Primark standards at £16 but I really like it and have only lost one pearl so far! It was really hard to take these pictures as no matter where I stood the sun was always in my face, and it almost whites out my face in the photos, which is probably a good thing haha.
I've got a Clarins giveaway tomorrow on the blog so check back to enter!
"believe in yourself"