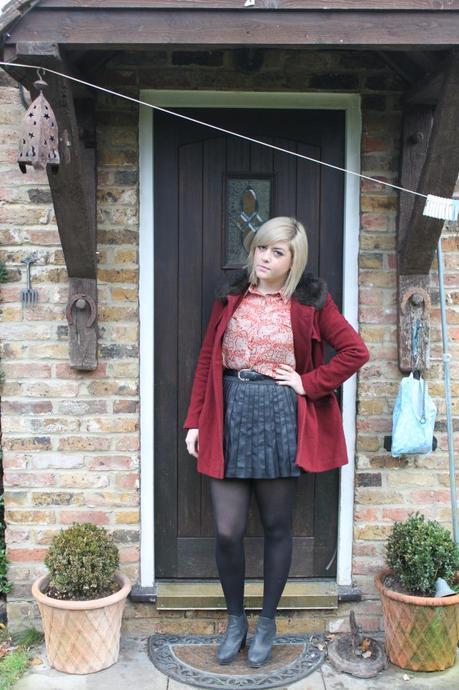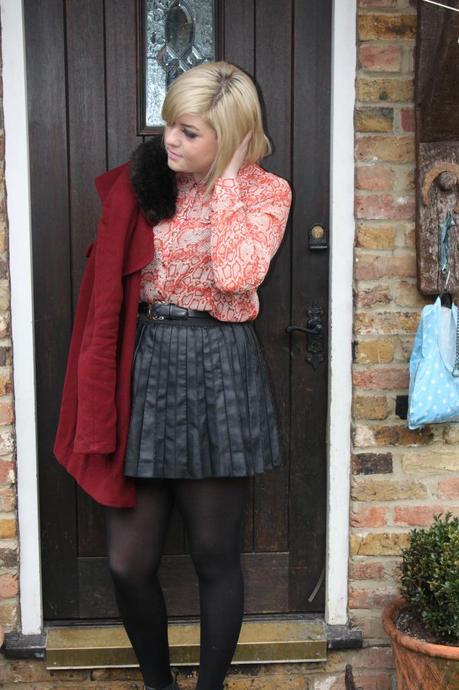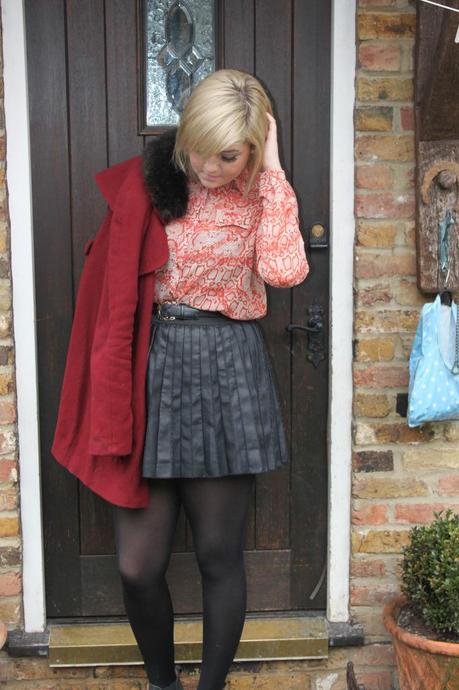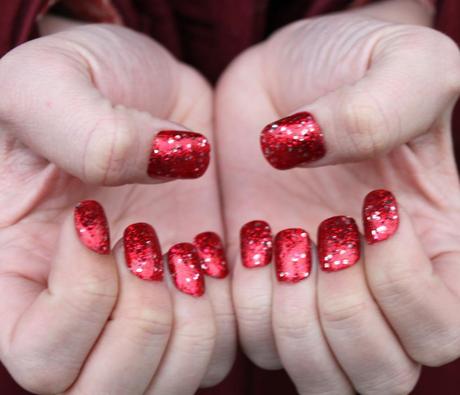 Topshop coat and shoes (allegra)
Primark shirt and pleather skirt
Vintage belt
Nails: OPI gettin' miss piggy with it
These two items are just a few good pieces that I believe have come out of Primark and are constant rotate in my wardrobe. The coat I got for Christmas last year, and is a staple in my wardrobe. The fur is detachable so when it gets a little bit less chilly I remove it and its like a whole new coat! Talk about two for the price of one! Still wearing my Topshop allegra's too, but getting a bit bored of them and tempted to put them on eBay? Are they still a sort after item? I love and hate this nail varnish at the same time, but I would do a review on it and go into more detail then!
New Years Eve is fast approaching and I'm not sure what I'm going to be doing! Nights that aren't planned are always more fun anyway! What are you doing NYE? Let me know, make me jealous, give me inspo! Go go go!
If I don't post on New Years Eve or New Years Day I shall wish you a happy new year now!
So, happy new year! I hope this year is everything you wish for and more, and look forward to reading all your new years resolutions! I haven't yet decided mine, but when I do you'll be the first know. You can also spur me on or comfort me when I fail them like every year!
Have a good 'un!
"believe in yourself"