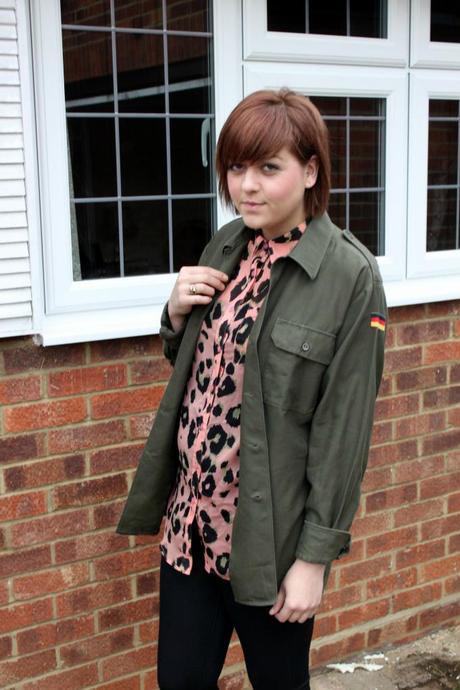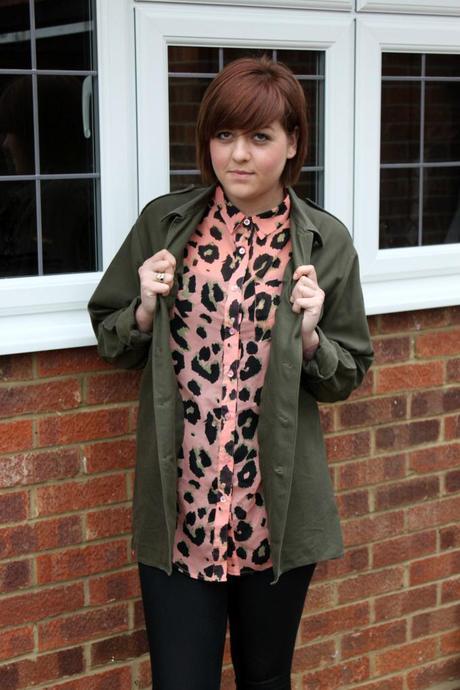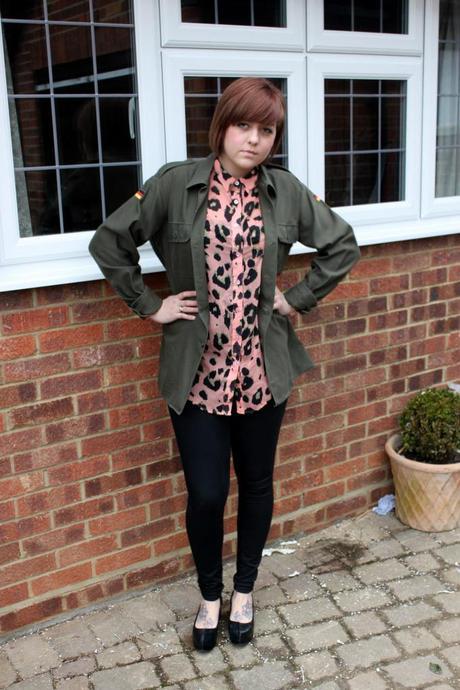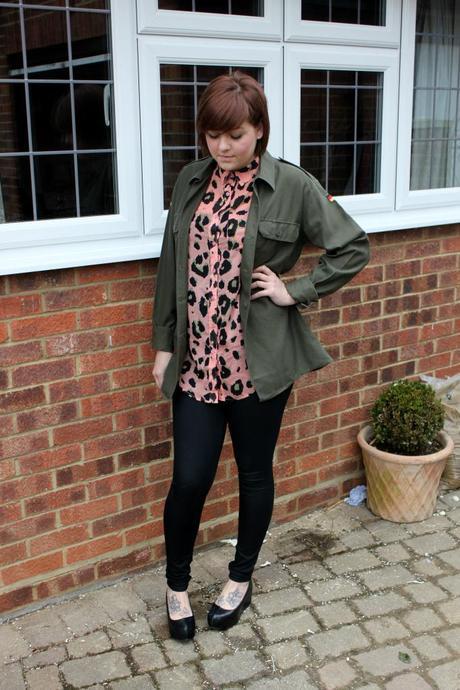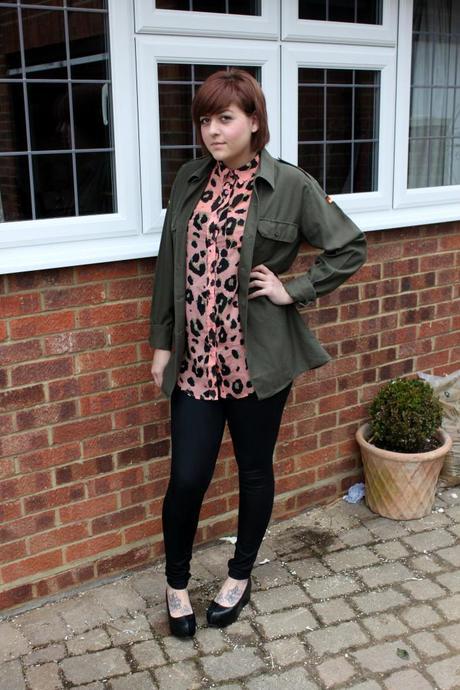 What I'm wearing:
army shirt - charity shop
leopard shirt - miso @ republic
leigh jeans - topshop
flatforms - office
I absolutely love leopard print. Every time I see something that's leopard print I'm instantly drawn to it. I spotted this in Republic the other week when I went to Chelmsford for the day with MR D. It was £22 and thought it would be perfect for summer with the colours and its short sleeved. Its got khaki in it so decided to team it with this army shirt I picked up in a charity shop for a pound to give it more of an edge.
Being a blogger, I must mention the glorious weather that we have been having this week! Though on a serious note it has been wonderful and I've been wearing sandals all week to work. Good job I gave myself a pedicure last weekend. Talking of weekends I can't believe its Friday tomorrow! This week has gone so quickly, and its pay day for me tomorrow! I'm saving my splurges for Wednesday when I go to London as I have an exciting meeting so going to kill two birds with one stone and get in some retail therapy, not that I need any more and there are also loads of things on eBay that I'm planning to buy! Just waiting for the day I meet my sugar daddy so money wont be an issue!
Just a quick one tonight as Celeb Juice is on soon and the one and only Joey Essex is on it tonight! Have a great evening!
- TWITTER - FACEBOOK - TUMBLR - BLOGLOVIN' - LOOKBOOK -
"believe in yourself"