He's smart. He's driven. He's an eleven year old kid.
His enthusiasm is infectious.
Let's be honest.
He's insightful and and more intelligent than most adults I know.
Eleven year old Birke Baehr asks, "What's wrong with our
food system
?"; running circles around grown ups that think they know what they're talking about.
Out of the mouth of babes...
Check this kid out.
Sponsor of the Month
*****
I do this... I write to help to create to opportunities for all who choose to pursue their passion to have
parties
almost irregardless regard to economic constraints.
I think if we keep talking about the cost of parties (I write blog posts, you write comments), together, maybe we can break down some of the party industry's price barriers and shame some of the people who've taken your money and delivered a poor quality product right into growing a conscious and treating you right (nice thought, huh?).
Opportunities to be inspired about parties are everywhere. Yet, people looking out for your wallet are few and far between. My goal is to inspire you, causing you to question the way things are that have been the status quo for too long. When we stand together and speak up, we can be a powerful force.
Let's keep the conversation of change going. Because in the sea of everyone talking, one voice is a whisper... several voices are a scream.
Leave a comment and share your thoughts, ideas and suggestions below. Remember to be as specific as possible because what you have to say helps us all.
Always... be encouraged and encourage others too,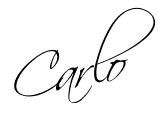 "You're imperfect, and you're wired for struggle, but you are worthy of love and belonging." - Brené Brown
Image source:
Ted
what's wrong with our food system, what's wrong with our food system birke baehr, what's wrong with our food system infographic, ted talks monsanto, what's wrong with our food system old birke, ted talk, best ted talk, sarah silverman ted talk, bill gates ted talk, ted talk music, ted talk powerful, ted talk education, ted talk youtube, ted talk vulnerability, ted talk brene brown, ted talk it's: Technorati Tags

Related articles
How To Effectively Organize Your Party Equipment & Supplies
11 Reasons Your Blog is on a Road to Nowhere (And What to Do About It)
Waiter Does The Right Thing: Special Needs Child Bullied By An Adult
Vintage Birthday Parties

>>Your Email Address... No Spam. I Promise." />
Special Offers for Cater-Hater Subscribers!
>>Your Email Address... No Spam. I Promise.';} " name="email" value=">>>Your Email Address... No Spam. I Promise." id="awf_field-35516496" onfocus=" if (this.value == '>>>Your Email Address... No Spam. I Promise.') { this.value = ''; }" type="text" class="text" tabindex="500" />