Christmas Wish List:
Black Milk Clothing
Well that's all of my hand in's completed and submitted for my first semester and I could not be happier. It's such a relief to know that I now have five weeks over the festive period to eat, drink, be merry and start work on my new sleeve tattoo (yes, I'm getting one!). I hope you're all having a relaxed few weeks and that Christmas shopping/preparation isn't getting you all too highly strung!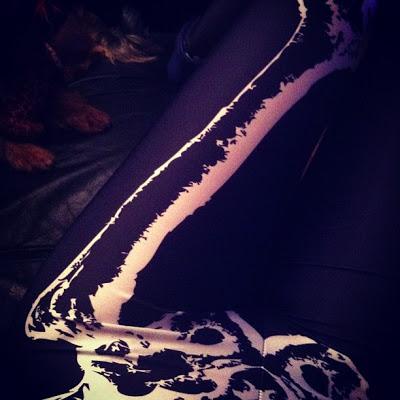 The skeleton print is on both sides from hip to ankle.
Image taken via instagram - follow me at @vitadimoda
This Christmas, as an early gift, I was given two pairs of Black Milk leggings from someone who I am now afraid to say is my ex. I've had my eye on their leggings and bodysuits for about a year and a half now due to Tumblr being flooded with people wearing them, but I never seemed to actually get my hands on any of their products - that is until they had their lovely Cyber Monday deal: 50% off selected products and luckily for me, the leggings I wanted were in that category!
So, as a gift I was asked if I wanted them for Christmas and now I am the proud new owner of some Black Milk leggings. I went for the bone printed leggings and just a plain matte black pair. I love the material that they use (polyester bright & spandex mix) because it's nice and thick like dance leggings, so no transparency issues or a constant need to keep pulling them up or make adjustments. They're insanely comfortable and although not classed as high waisted, they do come up as far as my belly button, so I can wear a crop top with them and they'll look good.  The problem I now have though, is that I want near enough every single style on offer on their website, so I thought I'd put together a little wish list - just in case Santa is reading this and is wondering what to bring me on Christmas morning!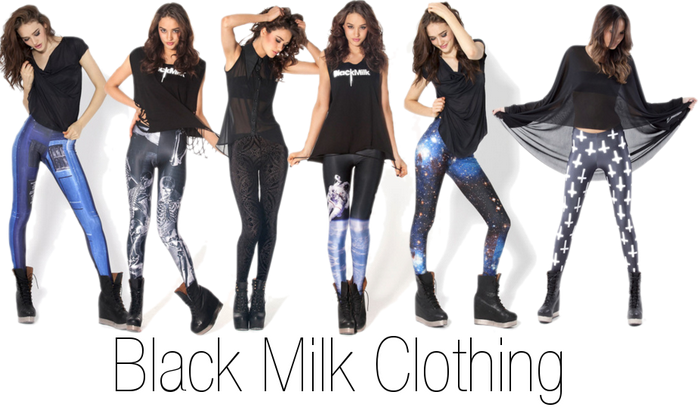 The leggings range in price from $50 to $90, which is why as a student I've been unable to have a wardrobe full of them. I definitely recommend them though and will be purchasing another pair of two with some Christmas money if I have any left over from my tattoo! Fancy a pair for yourself? Get them at
www.blackmilkclothing.com
What do you think of Black Milk? Do you own any of their products?