As you know I regularly take a look at Aroma-zone website, because it has been one of my favorite e-shops for years and I'm one of their greatest supporters :) 
They have changed some things lately, like the majority of the packaging of their full size oils, floral waters and creams (they are now made of 100% recycled plastic, one more big plus for them!)  and also they have started to 
sell their sample sizes in tiny bottles made of glass (one more 'coup de coeur' by AZ team!). 
Among the news on AZ website, here I show you the most interesting ones: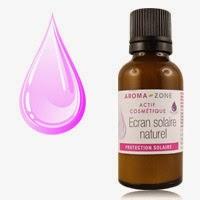 ECRAN SOLAIRE NATUREL
It is an active (made of Titanium Dioxyde and Karanja oil) to create your sunscreen cream. This is such a great solution for those who are used to prepare every cosmetic on their own (so I'm talking about people who do it professionally, not 
those who do it as a hobby because it might turn out to be a dangerous one!) I personally prefer creams made of 'chemical sunscreens' because they 
are more effective without any doubts, so I prefer them on my skin to be sure I'm safely protected from UV rays.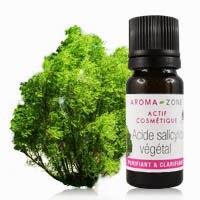 SALICYLIC ACID
This is a willow bark extract, with a concentration 
of salicylic acid around 10%. It's then the natural version of this active, while usually in cosmetics you find the synthetic one. What is this active used for? It might become the best friend of acneic skins, since it helps recovering pimples, it renews the skin surface (it has a peeling effect) and it's a powerful 
antibacterial agent. Love it!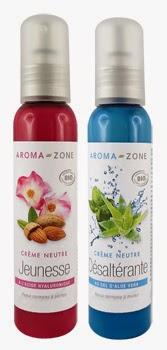 NEUTRAL CREAMS

They have improved the formulas of their neutral creams. 

'Jeunesse' is anti-age, rich in moisturizing and nurturing ingredients, while 'Désaltérante' is hydrating and mattifying, ideal for acneic or oily skins. 




These creams are 100% made of natural ingredients (so even the preservative used has natural origins to reduce the risk of skin reactions) and are supposed to be used on their own or to be added with essential oils or actives (1% for a face cream, 2 to 5% for a body cream).