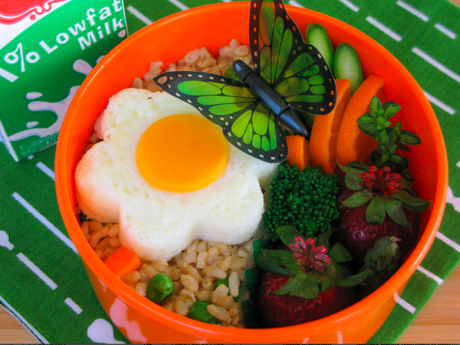 A creative, healthy "lunch box" bento I found from The Friedman Sprout
With school starting back up this September, the focus seems to be on healthy school lunches. Are you implementing the guidelines of MyPlate?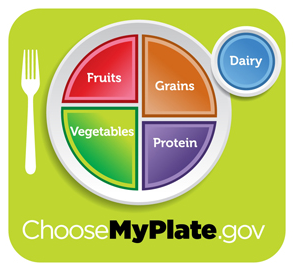 While the visual is well-segmented to show you proportions of your fruits/veggies/grains/proteins to fit within your meal, you certainly can be more clever by tossing in fruits and veggies into your wraps or whipping up a pasta filled with lots of veggies (and fruits like tomatoes).
There are no limitations to how creative you can be, just be sure to add plenty of vegetables and fruits and keep your protein to about 1/4 of your meal. Don't forget your dairy, but remember protein sources like low fat yogurt can also serve as your dairy. Healthy fats? Toss in a few almonds or use a little olive oil in your pasta or veggies.
Just because you aren't returning to school, doesn't mean you can't prepare ahead of time your own "lunch box" for work (at home or in the office) so when it's time to eat, you are well-prepared.
Check out these great ideas from registered dietitian Cynthia Sass featured on the Weighing Success blog.
How do you get creative with your meals?
Filed under: diet, healthy lifestyles, Nutri-Savvy, nutrition