Time for an updated what's in my make up bag! I thought I'd do a winter one as my bag changes during the different seasons. I fit in lots in my bag! Before, I didn't care what was in it as long a mirror, an eye liner and a lipstick was present. Now there's twice the amount. I am not sure where my make up bag is from but possibly New Look as it was a gift but I love it! It holds so much considering it looks small.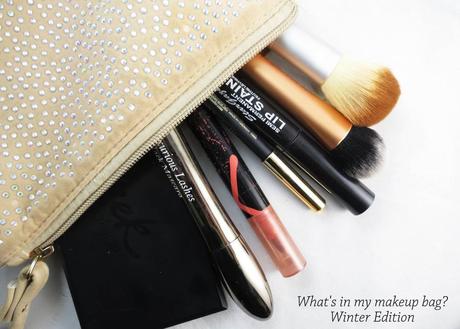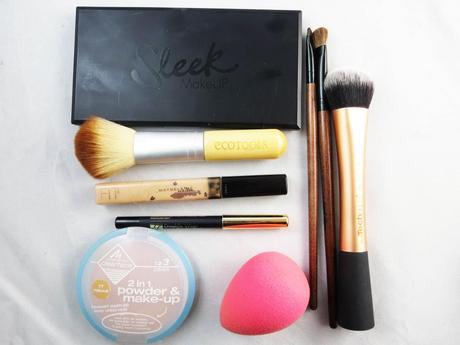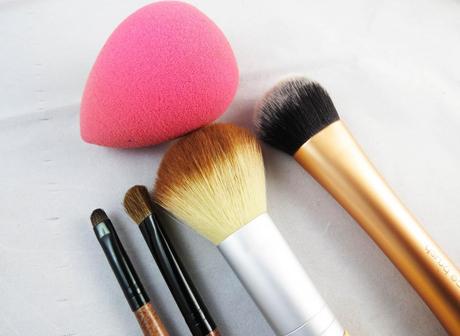 I know keep a few make up brushes in there. I have an Eco Tools mini powder brush as well as two eye blending brushes from my Catwalk Glamour brush kit. These are the best eye brushes ever. My Real Techniques expert face brush is also in there. This is what I use every single day and is my one and only RT brush. These days I stick my beauty blender in it too. If you don't have one, you need one! This has changed the way foundation and concealer goes on my face! Besides that I also have my Sleek Oh so special palette (stunning!), a random face powder that I don't really use, the Maybelline Fit Me concealer (also amazing!) and my Estee Lauder double wear black eye liner that's pretty good!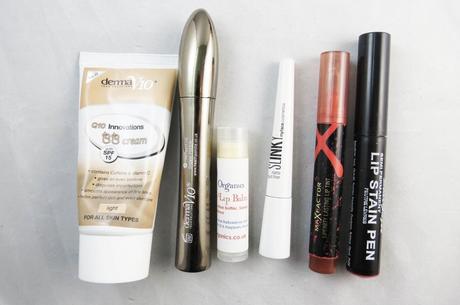 Currently, I am using the Derma V10 BB cream and the Derma V10 mascara. Both products are really lovely! I also have my beloved my face cosmetics slinky eye liner, a Oh! Organics raspberry lip balm which is delicious, and two lip markers that are perfect shades for winter. The Maxfactor one is what I talk about all the time and the new one I am using is the Stargazer lip marker which is a purple color (perfect!). I'll review that very soon!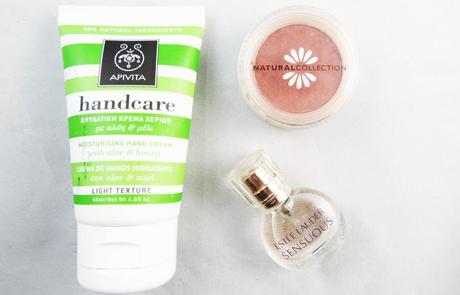 And lastly, got to have some hand cream. This one by Apivita is really nice and works like a charm. Really moisturising and light. The current blush I'm using is by Natural Collection in the shade sugar plum. I mentioned this in my A/W blusher picks. And I always have some sort of fragrance too! Currently I have a deluxe sample of the Estee Lauder Sensuous.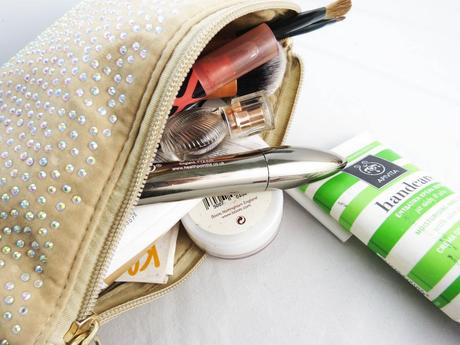 One thing I forgot to take an image of were the Kleenex blotting sheets. I always have these in there! So, this is my overflowing make up bag at the moment.I'd love to know your make up bag essentials!
Hareem x