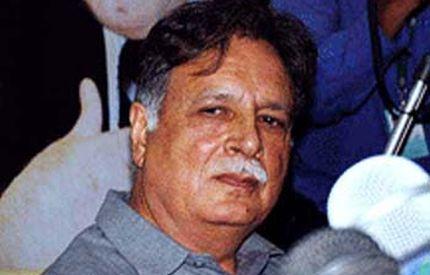 Pervez Rashid, the spokesperson of Pakistan Muslim League-Nawaz (PML-N) has said that whatever Tehreek-e-Minhaj ul Quran chief Tahir-ul-Qadri is going to do is the treason against the constitution.
While speaking to a private Pakistani news channel on Tuesday morning, Pervez Rashid said just few weeks are remaining in the general elections and such actions will only fan anarchy in the country.
He said it is government's responsibility to deal them according to constitution.
Referring to Tahir-ul-Qadri's claim then five million people are participating in long march, Rashid said if TMQ leader had such whopping amount of voters, then he first should get his political party registered.
Rashid termed the long march as "game show" and prayed for peaceful conclusion.