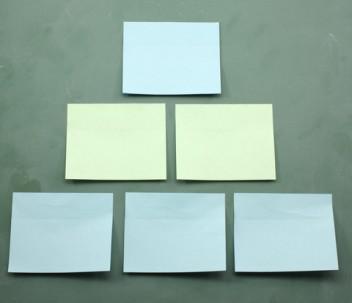 It's wonderfully gratifying to know when you have shared something valuable with someone and I experienced this recently with my communications on LinkedIn. What a wonderful platform to share ideas and, not only that, but to reassure each another that we're in it together.
When I came across this particular discussion question I couldn't help but spend a moment or two sharing my thoughts and to know how many others are now taking their nuggets from it is just wonderful…I hope you get some nuggets from reading this too!
The discussion question went something like this….
"How do you find time to do business, be a mum, and market your business?"
For me, the key is following a DMO, a Daily Method of Operation, "religiously". I always thought I was super organised until I started running my own business (lol!). My children are now 4 and 2 and the only way to get everything done including the marketing (which is like the length of a piece of string!!) is to build it in to your daily routine, a little bit every day, just as you prepare 3 meals a day for your children (and snacks in between!)
So, what do I actually include in my DMO (work-wise at least)? I have 6 things pinned to a board "in front of my eyes" daily and it really helps me keep on track and together with that I highlight everything in a different coloured highlighter pen in my diary so I know by the end of the day that I should have a beautiful rainbow collage on today's page which is always cheering before bed!
1)   INCOME PRODUCING ACTIVITIES – The serious stuff! These are the activities that will actually make you $$$ money $$$, today, tomorrow, next week. For me it's marketing and researching, it's networking on social media, it's calling people; conducting brief interviews and following up with interested customers. Remember to keep current too….if you have a website or a blog, keep it up to date!!
2)   DAILY VISUALISATION & MEDITATION around my GOALS – this is something I certainly never did seriously before starting my own business, but it gives me 'head space' and 'me time' even if I have to do it early morning in the shower, later on in the bath or in the car (anywhere quiet), it's a dedicated slot of time for me to clarify daily, several times a day preferably, WHAT it is that I want and WHERE it is that I'm heading. I see what I want in my mind's eye and I revisit the picture as if it's happening to me right now. I make it present. (A tip that I've picked up along the way is that if you look after the WHAT, the HOW will come on its own)
3)   PERSONAL DEVELOPMENT  - YES! you do need to find time to work on yourself. A great quote from Jim Rohn that I've learned to take onboard is "You need to work harder on yourself than you do on your business". Think about that for a moment. This couldn't be more true. Who peps you up? Who inspires you? How much better do you feel and therefore produce for feeling mentally fit? I'm grateful for the fact that I run a business in the PD industry so in a sense I get paid to immerse myself in personal growth and development books, DVDs, CDs and general online learning. Whatever your business, have the attitude of a learner because if you want better results, it's likely you need to change the way you think.
4)   MASTERMINDING WITH LEADERS and other successful positive-minded people from your business/within you industry. 25% of one's success is directly related to those who they are associated with. I personally have a phenomenal support network in my business whereby 6 days out of 7 I have the opportunity to be in phone contact with some really fantastic role models which rubs off. Not only do I learn something new every day, it also gives me a natural sense of authority and leadership. This is a form of inspiration in itself alongside the work that I do on myself through my Personal Development.
5)   CULTIVATING THE EXPECTATION OF A LEADER – when speaking to potential customers, it's vital that you are confident and certain of you yourself, your product and your value. In my case it's also knowing what I'm looking for in that person who I might just end up partnering with/working along-side, so it's imperative to demonstrate that strength of leadership in yourself.
6)   GRATITUDE – this is last on my list but by NO means the least important. This requires some focus on saying and feeling 5 things every day that you are grateful for right now and also for what's to come. This part is so rewarding, and as a family we now sit around the dinner table and each of us says at least one thing we're grateful for. Even my 2 year old daughter copies her 4 year old brother and says "I'm grateful for my beautiful family". Can't get better than that!!
So, that's it in a nutshell; my DMO that I slot into my day around my role as a mum, wife and friend and I don't go to bed until I have ticked each of these off! For some it's possible to have a very rigid DMO because Monday to Friday are the same, for me I have a more flexible DMO on Mondays and Tuesdays to the rest of the week so perhaps less time can be spent on some of these things, the main thing is to do a little of everything….and last thing to mention…..don't beat yourself up if you don't get it right for a while, I've attempted several DMOs, it's about finding what's right for you, your family and your lifestyle. Just enjoy the discovery of what works for you and what gets you in the flow.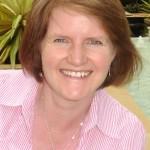 This is a guest blog by Anna Tucker. She is the proud mum of 2 beautiful children, aged 4 1/2 and 2. Owner of Lifestyle2Love; a flexible, portable online business in the Personal Development industry. Her business has allowed her and her family, the opportunity to spend much more time together as well as matched her previous corporate income she had become accustomed to throughout her career, pre-children! The differences? No commute, no fixed hours, no staff, no boss, no office politics! Her business opportunity offers highly motivated individuals, who are passionate about growing both personally and financially, a work-life balance solution.  You can connect with Anna on Facebook or Linked in or through her website.