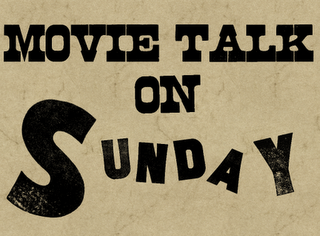 Movie Talk On Sunday is an initiative to get the Twitter Film Community together at one time and one day each week to discuss various film related topics. The aim of the whole exercise, besides having fun is to find new individuals who share the same passion for films as you do and also in the process find out about different aspects about movies. You can count on finding about new movies, interesting facts, and who knows even gossip.
How Does It Work?
It really is simple. There are 10 questions. We will throw out 1 question relating to the weeks topic every 10 minutes starting at 20:00 GMT (Greenwich Mean Time) every Sunday evening. All the questions and subsequent answers/discussions, by you, should simply be followed by #MTOS. In your Twitter "search" you can type in #MTOS and follow what everyone is saying and henceforth answer back and take part. If you "like" someone's answer simply Re-Tweet it like you would normally on Twitter.
In order to make #MTOS more interactive we have started asking everyone to post their blog links related to the topic of the week throughout the week with the hashtag  (#MTOS) so that everyone can simple search #MTOS at any time and read interesting write-ups before the actualy event that Sunday.
#MTOS is all about you. We will try and make the questions open ended with multiple answers. Let the discussions go off in a tangent if you find someone who agrees/disagrees with what you think. Just remember to #MTOS everything so someone neither one of you follow can also join in.
Important : Please, please, please avoid profanity and behave in a civilized manner.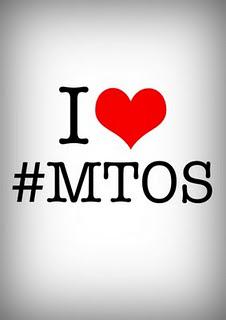 As #MTOS is growing and the purpose of the whole exercise is to promote the Film Community, we have started having a "Host" for each event on Sunday. If you would like to host a #MTOS please drop @raghavmodi or @askinrach a line and we will sort it out. As a host you will work with us and come up with a topic and then subsequent questions relating to the topic to post on the Sunday of your hosting. You get to blog about it in advance and it's also a great way to get more twitter followers.
The host will be blogging each week (Tuesday) about the topic and the 10 questions in advance so that you can visit the post and be prepared come Sunday evening.
I am sure a lot of people will find that the time does not work for them. Unfortunately, till we have more people helping us out we cannot do anything about it. Hopefully in the future we can do it twice on Sundays to cover up most time zones.
In case you like #MTOS and want to support it, please feel free to add a banner to your blog about #MTOS or simply talk about it on twitter.
Any questions or suggestions please comment below. Please RT this post and also please make it to the talk.
Thank you and see you on Sunday!