It's true that electronics are all the rage these days, with everyone wanting cell phones, smartphones, iPods and laptops. But the Hipster PDA is different, and it is the newest non-tech craze sweeping America. If you are wondering what is Hipster PDA, well it consists of index cards held together by a clip.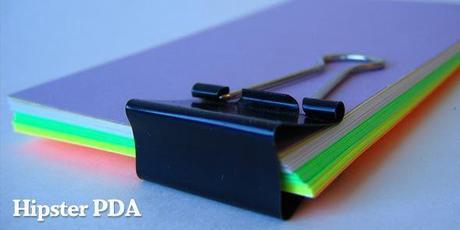 What is Hipster PDA?
The index cards come in different colors and can be customized, allowing you to use it as effectively as any computerized PDA. It is just as effective and less expensive. The Hipster is made up of simple materials and you can make them yourself. All you need are 3×5 inch index cards, something to write with and a binder clip. Just gather the stack of index cards together in the order you want. Bind them with the clip and you are done.
Colored and white cards can be used and you can use ordinary cardstock which you can purchase in any office supply store. You can also use index cards with punched holes in them. You can also make these from thin plastic sheets, like those used in some folders. A large clip can be used if your PDA is thick.
Arrangement
A Hipster PDA is very easy to organize. The most basic way to do it is to utilize the colored cardstock as back and front coverings. You will then use different colored cards to distinguish the used white cards from blank and new cards. Aside from the card divider, you can also put a separator for the cards to separate notes, lists, the calendar and so on. By using colored cards, your PDA will be better organized, with all the details easy to access and are separate.
Usage
After you write something on the card, just place at the right section. By using this option, your PDA will always have a new card on top. Because the divider is of a different color, you will have an easy time checking if any fresh cards have to be added. Once you have used the cards up, you can arrange them any way you like, or you can even use a cork board and pin them up.
These PDAs are extremely versatile. You can add any type of information on it. For example you can add personal notes, travel info, phone numbers, addresses, calendar, monthly or weekly planner and many more.
Advantages
As stated above they have many uses, and they don't need any batteries and it is eco-friendly too. Another advantage of these cards is you can put anything on them. You can sequence them any way you want and even share them with others. In fact the PDA is small enough that you can carry it in your pocket and being lightweight.
You don't have to be too careful with it either. If you drop it, it isn't going to break or split into two. But the biggest advantage of these PDAs is they are cheap. Unlike their electronic counterparts, you don't have to spend hundreds of dollars.
Now that you know what is Hipster PDA, you will realize why it is so popular. It is simply a more affordable type of PDA and unlike their electronic counterparts, is not going to blow your budget. Given these benefits, there is no reason not to get them now.
PDA means: Personal Digital Assistant
To your success: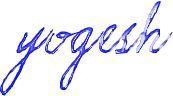 ---