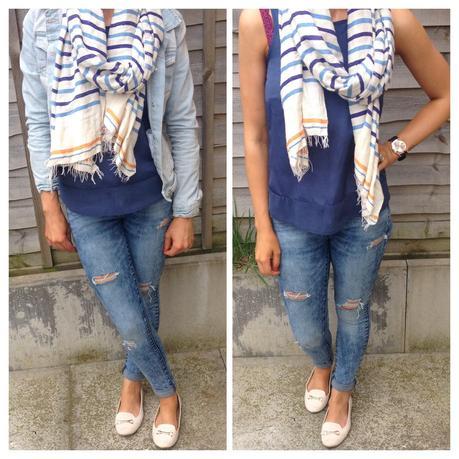 Scarf: Candid Threads, Denim jacket: Primark, Top; Primark,  Jeans: New Look, Shoes: Primark.
This was an outfit I wore on Sunday, kind of a 'lazy' outfit. I wasn't sure about the whole double denim but I think it works here. In the end it was probably too hot for jeans but never mind, I still love this outfit! I did a bit of DIY to my favorite New Look jeans to make them look distressed. I'm loving that look at the moment and as these had a few stains on anyway, I thought I'd give it a go before I chuck them out and buy new ones. I think it turned out ok, they do the job! 
Still loving my stripes in the form of this scarf, I love the pop of orange at the bottom to add a bit of contrast. I think this scarf will be featured in a lot of upcoming outfits, I love it!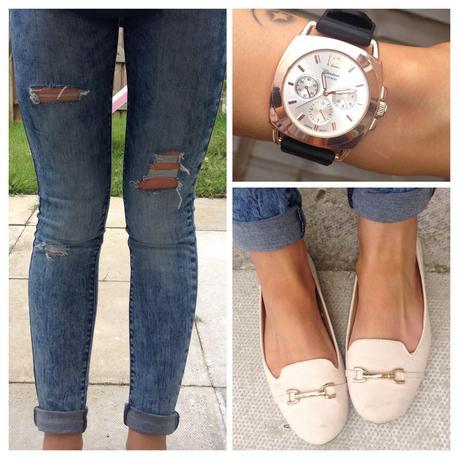 As it was a lazy day I kept my accessories simple with just my watch from Tahlia'a Closet. I rolled up my jeans because I just like how it looks with these kind of shoes! It's a really simple, casual outfit but still fashionable and I really like it :) I think it will be another go-to outfit! 
What do you think?