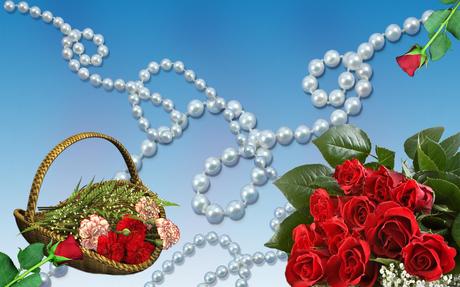 Holiday collections are massive, especially in US and Europe and there some of the best deals one can get. So here's a small wish list for all the HOLIDAY collections I am liking. If you are a US or European citizen or a globe trotter ready to trot this holiday or simply a human being who has the access to all of it sitting at home, then I am sure this will serve as a great guide for you to shop till you drop (as they say)....This is solely my wish list and the links mentioned are not affiliates ( I wish they were).....
So lets have a look................(do add in your wish lists in the comments)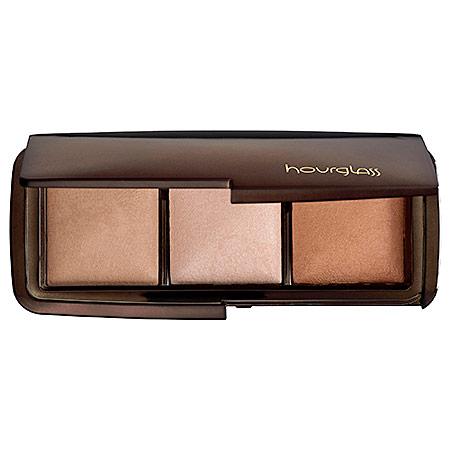 Hourglass Ambient Lighting Palette
At 58$, this is the most talked about thing in the entire Blogsphere. The Ambient Lighting Powders are so famous and what a steal do get three in a palette.....I'm splurging...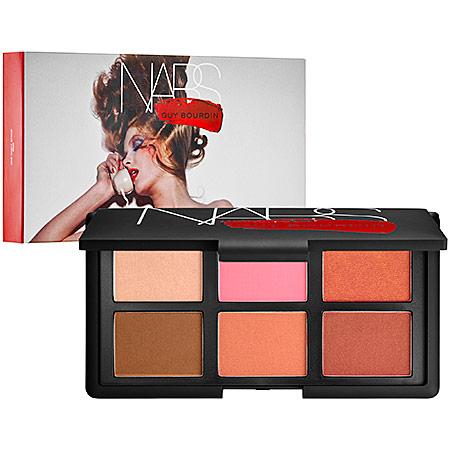 NARS for GUY BOURDIN Holiday Blush Palette
This palette has got all the essential colors needed to have a fabulous and fierce glow on the face. And its NARS at the end of the day. They sell this one for 65$ and it looks like its worth every penny.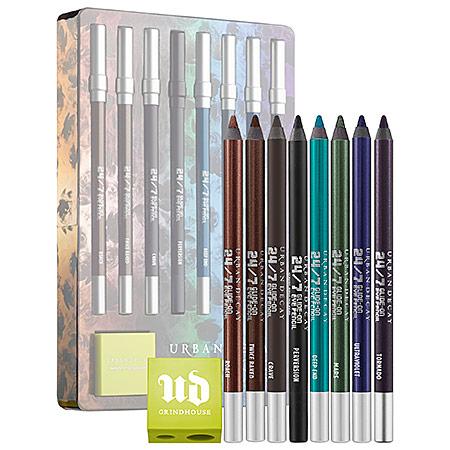 Urban Decay Ocho Loco 2 Set
We all love and crave for Urban Decay's 24/7 eye pencils and this one is a steal at 59$.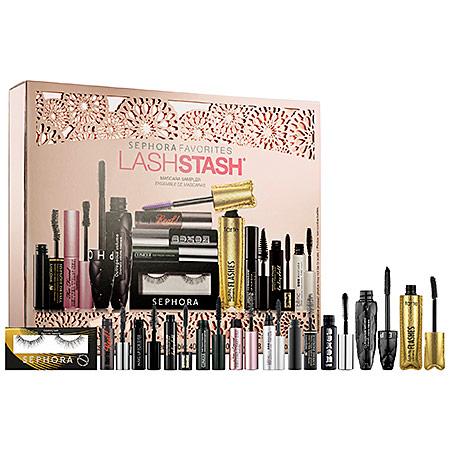 Lash Stash
Some blogger told about not being able to spend on high end mascaras as they are so expensive and don't last long. For such and also for mascara-enthusiasts there's a fabulous collection available at Sephora USA called the Lash Stash with 2 full size mascaras and many more at 45$.....super affordable.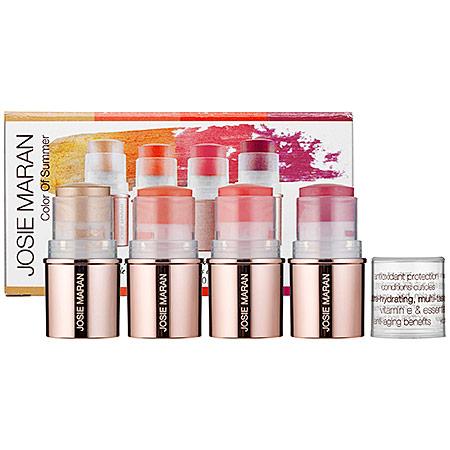 Josie Maran Argan Lip and Cheek Color Stick Set
I dont know if anyone needs this more than I do. What fabulous cheek colors, so so so long lasting and most of all with the benefits of Argan Oil......Simply fab.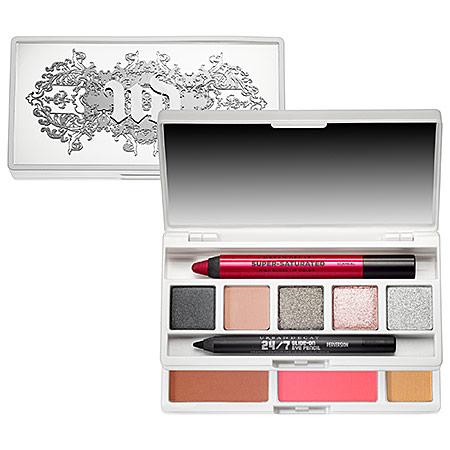 Urban Decay Anarchy Face Case
You have a lot more to get than what you expect with this set. The only missing one is the mascara. Its way better than their Shattered Case and the product quality is fabulous at just 44$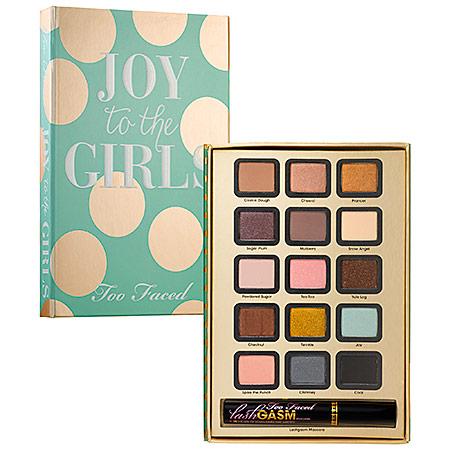 Too Faced Joy to the Girls Set
At 44$, BritishBeautyBlogger said that these were the finest specimen of eyeshadows she has ever seen and I believe every word she says. The colors look so wearable and fabulous and there wont be a hint of remorse while buying these.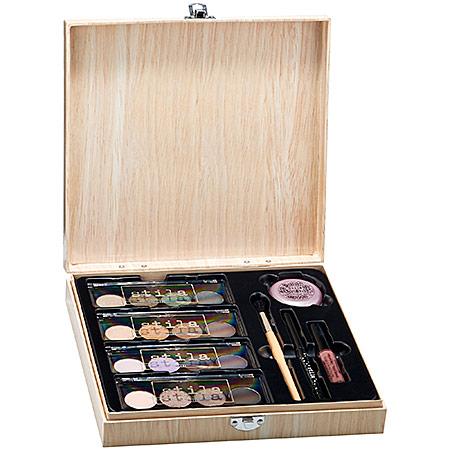 Stila Cosmetics Artist Essential Set
I want this...its for 59$...I pray that I earn 100000000$ at least to buy it all (if the tax people overlooked me). This has it all that it takes to look pretty and powerful and Stila is very empowering.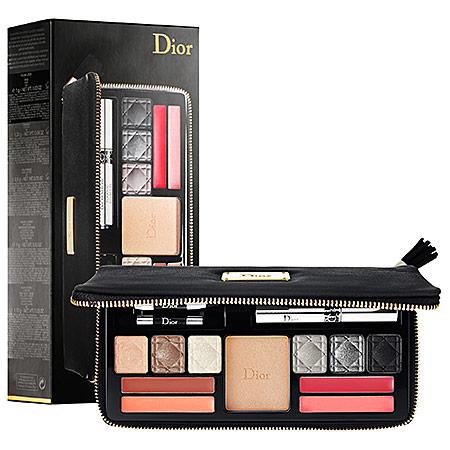 Dior Holiday Couture Collection 
This is for the dainty ladies and some makeup artists too except me. It looks very pretty though and can't resist.....


Stila Artist's Signature Set
At 185$ you may end up owning a part of Stila in your house. I didn't like the eyeshadows though but everything else looks extremely promising. This is magnificent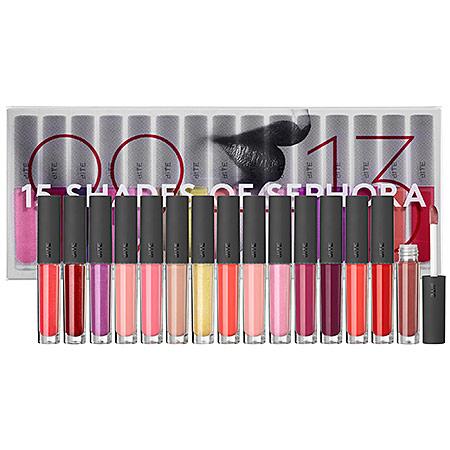 BITE 15 Shades of Sephora
I want to own some Bite Beauty asap. This lip gloss kit says a lot but I have heard that these ones are really tiny. At 48$, this is too pretty and a very good purchase for professionals as you need quite a lot of colors in your kit without getting to splurge voluptuous amounts of money on them.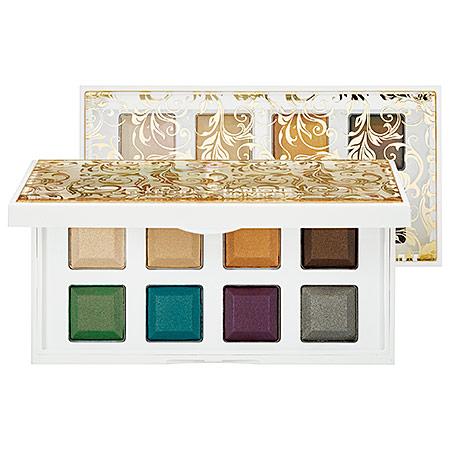 Sephora Pantone Universe Radiant Cut Shadow Palette
For anyone who wants those beautiful jewel toned eyes for holiday, this is a must. For me, the colors look very pigmented but easily dupeable with the ginormous amounts of eyeshadows I already own.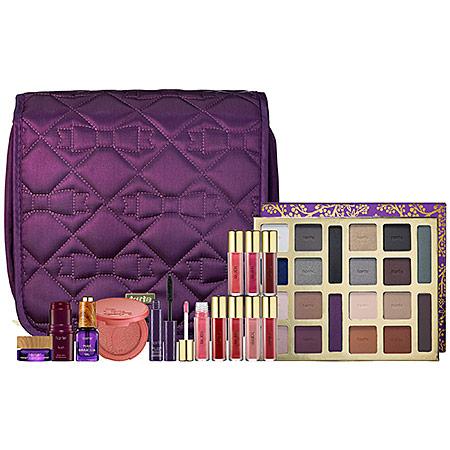 Tarte Cosmetics - The Tarte of Giving Collector's Set
Its amazing, isnt it? And 59$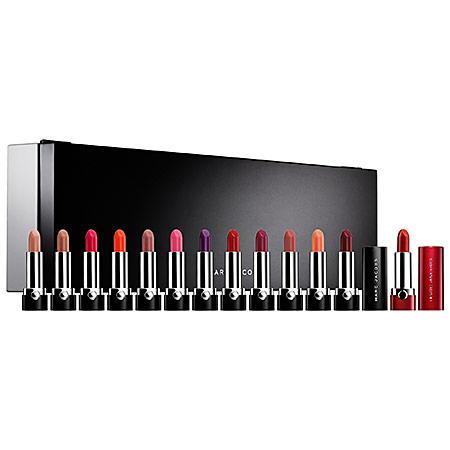 Marc Jacobs - I Lovemarc Collection
Its 350$ and its Marc Jacobs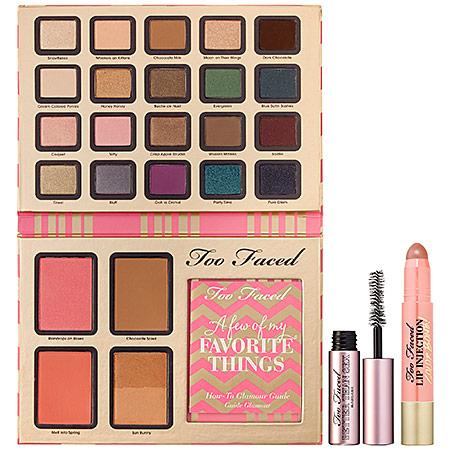 Too Faced - A Few of my Favorite Things....
At 56$, there are many of my favorite things to think of.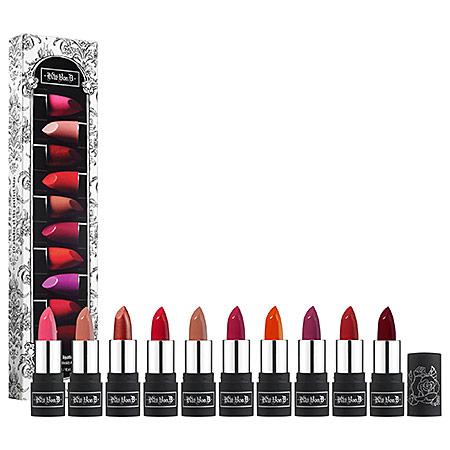 Kat Von D Spellbinding Lipstick Set
These are high quality miniature lipsticks from the House of Kat Von D. And they are truly desirable as the color range is broad, wearable and exquisite.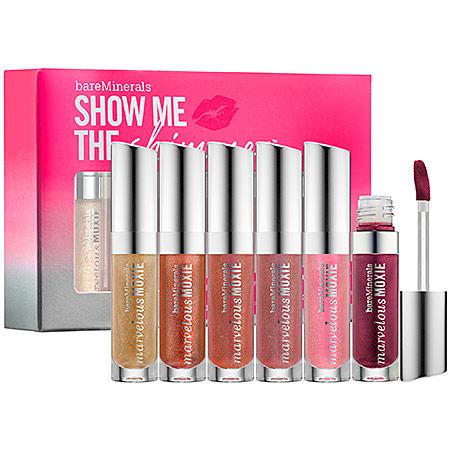 Bare Mineral Show Me the Shimmer
I have never tried a product from BareMinerals and at 25$ this does look like a steal....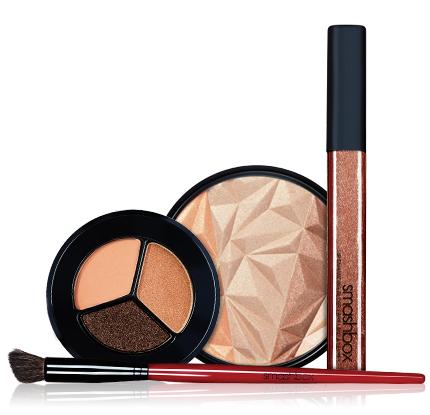 Smashbox Must Have Metallics
This is a must have for ones who adore metallics....
There are many more to come and this just one post........
Till then,
Ciao



Please do not copy any pictures or content of Beauty Traveller without prior permission. Thanks for reading my blog. I don't give 100% on the authenticity of the content here and it is subject to change without prior notice. Please read the disclaimer for any questions.Thanks a lot for reading my blog. Do subscribe, follow and support. Thanks.