What I did last summer I don't remember but what I did last week I remember everything second by second. Blame it on my short-term memory that took over my long-term memory ever since I became a mother. Talking about which, " wishing all you lovely mommas out there a very Happy Mother's Day"! Hope you had a great day with your little and big munchkins.
Anyways, I feel blessed to be a part of the community that we all know as INFLUENCERS. This term comes with a lot of expectations and invitations- yes invitations! I get invited to so many local events, even four on one day, that it sometimes becomes hard to keep pace with all that is happening. I have to make strategic choices for when there are a slew of events on the same day and believe me, making my RSVP picks is undeniably more much harder than deciding what to cook for dinner??"
Anyway, this past week was no short of such events- some I took up on the invitation and other's I had to pass, of course time-constraint and event-clashing were the main reasons for being so picky. As much as I would like to share event details here on the blog, it is neither possible nor practical. I share the event/party highlights mostly on my stories, but today I wanted to share last week's highlights here.
In case you did not know, I do restaurant reviews biweekly on my Instagram and Zeppelin DC was on the chopping block this time. A Japanese cuisine restaurant located in the heart of Logan circle, Zeppelin DC boasts of it's unique decor and a life-size mural that overlooks their patio. The food was phenomenal and you could check out my full recommendation here.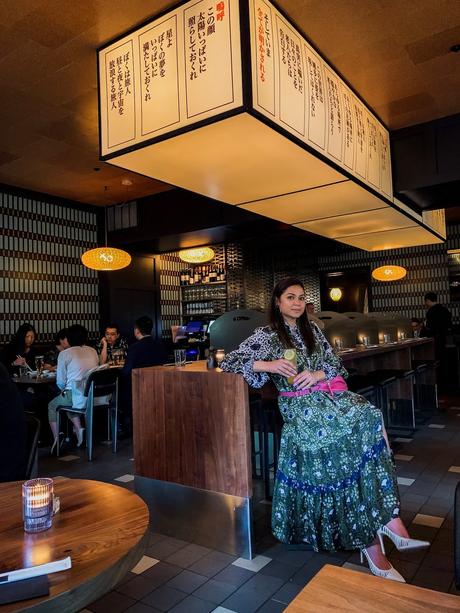 JavaScript is currently disabled in this browser. Reactivate it to view this content.
Tuesday I had a teeth whitening appointment at Nova Teeth Whitening. Briana, a twenty something young girl, is the proud owner of this boutique teeth whitening salon in Silver Spring Maryland. A ten  minute walk from my office, I took up Briana on the offer the day she reached out to me for an in-kind partnership. The procedure is completely safe, non-invasive and costs a fraction of what you would pay at your dentist. I took three, twenty minute sessions and my teeth came out six-seven shades whiter. I am loving my pearly whites and if you happen to be in the DMV area, you could get your teeth whitened for a $50 discount- just mention my name.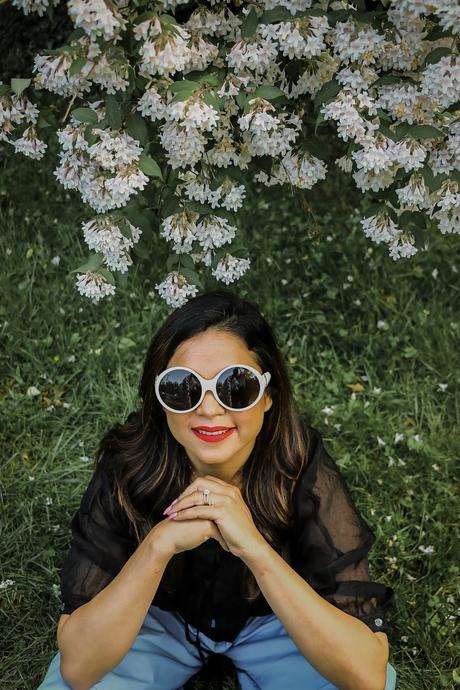 Thursday was supposed to be chock-a-blocked with one event in the afternoon and three in the evening. Bummed, I had a work emergency and could attend only the afternoon luncheon with Lagos Jewelry at Fiola Mare in Georgetown DC. Just in time for Mother's day Lagos Jewelry launched their brand new 'Caviar collection' - a collection with little bead like details. Sold exclusively at Bloomingdale's, the team at Lagos jewelry invited a handful of bloggers for a special preview and luncheon. The collection opened to general public during back-to-back trunk shows at the Chevy Chase and Tysons corner Bloomingdale's. You could shop the pieces from this new collection right HERE.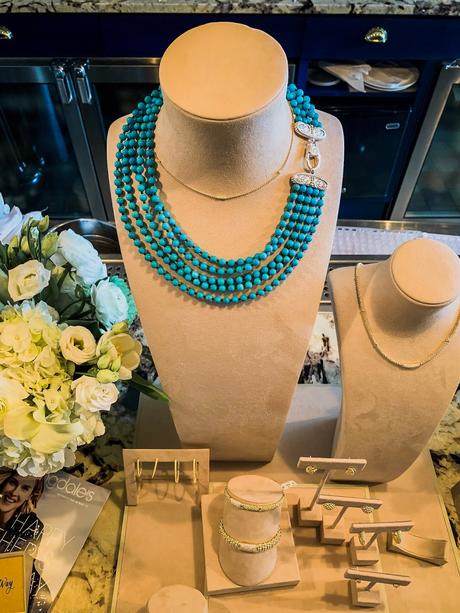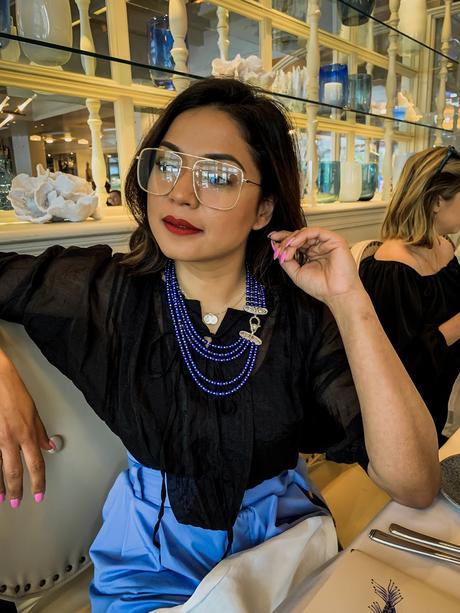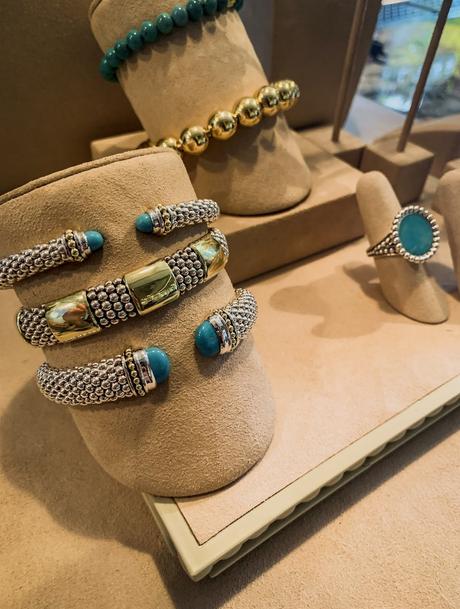 Saturday hubs and I went for a 'Thru Hike' with Devils backbone brewing company. A Virginia based brewing company, DB is known for brewing some award-winning beers, Vienna Lager and Eight Point to name a few, and also for hosting amazing events and festivals across USA. Their Thru Hike is a must-visit if you ever get invited. They invite a bunch of enthusiasts for a day of hiking and beer-tasting followed with some good food at a local restaurant vendor. This year we hiked across Patapsco State valley park in Baltimore to the Libery Dam and back. It took us an hour and a half and the hike and the view was just breathtaking. Post hike we enjoyed some delicious Cuban food at Little Havanas in Baltimore.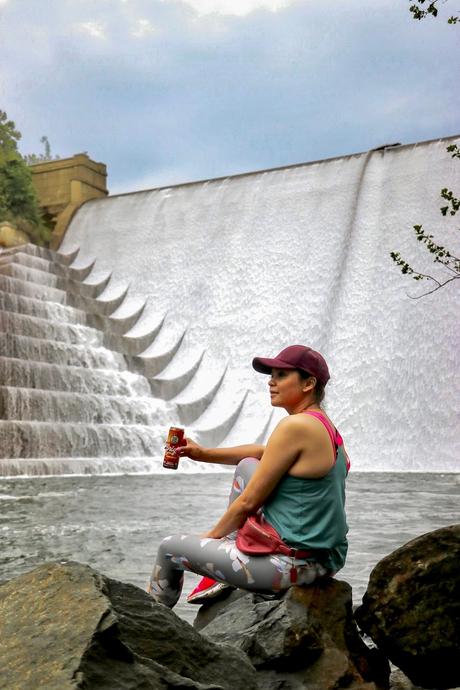 Sunday was Mother's day. I wanted to keep it low key with fan-bam but I couldn't turn down the offer to take some fun pictures in front of this giant balloon installation at Framebridge Logan Circle.  Since we had brunch reservation at Tico right across from Framebridge, we swung by post-brunch to take some photos and enjoy some Mother's Day treats at Framebridge. In case you are in the area the installation will be there today as well.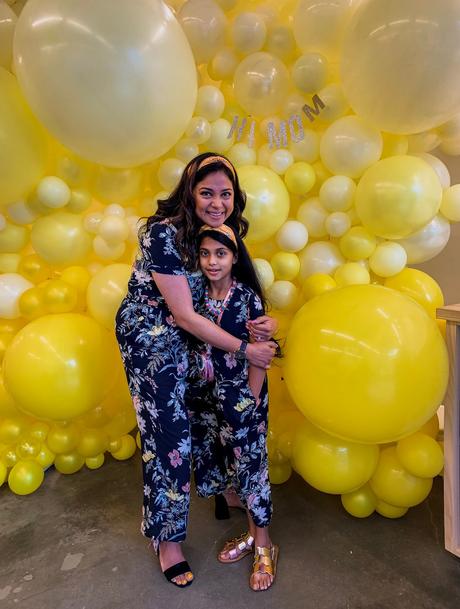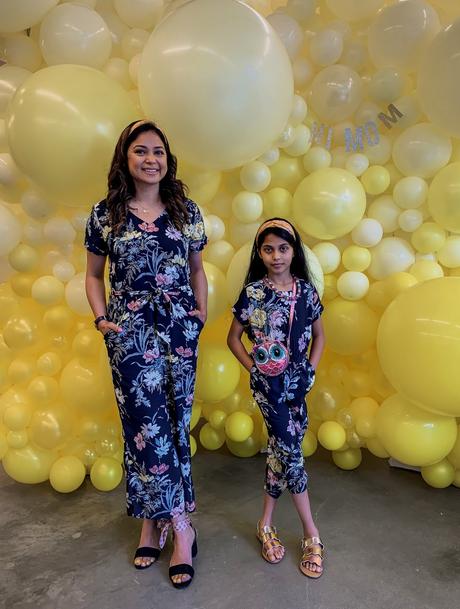 SHOP OUR MATCHING OUTFITS 

JavaScript is currently disabled in this browser. Reactivate it to view this content.