Dustin Johnson and the U.S. Open - two names that will be forever paired on tongues whenever there is a mention of winning golf majors in dramatic fashion, do you agree? D.J. left nothing to chance, topping his finish with an 18th hole birdie, in spite of a
questionable USGA ruling
.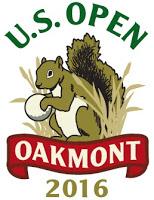 It is because of this exciting win that
Golf for Beginners
has written this blog about what the average golfer can learn from Dustin Johnson and his conquest over Oakmont Golf Course.
What positive mental thoughts can you take away from Dustin Johnson's win at the U.S. Open?
1.
Persevere
in spite of obstacles and surrounding drama.
2.
Don't carry the monkey on your back.
Put whatever negative thoughts you may have out of your mind until the end of your round -stay focused on each shot.
3.
Look forward
. Learn how to scramble when you're in trouble because when you hit those inevitable bad shots, you need to know how to advance the ball.
4.
Know the Rules of Golf
: Stay aware and be cautious where you may commit a penalty - in 2010 for example, DJ grounded his club in a bunker.
5.
Putting IS Everything
: You can be "Really proud of the way you hit the ball," as DJ stated at the 2015 U.S. Open but if the putts are not dropping into the hole, your score won't reflect it. Make sure that, when you are playing golf with your foursome, you take the time to learn how to get within that three-foot circle of trust with long putts and to drop those two and three-footers instead of taking an easy "gimmee".
Also, 
Try these 3 golf swing thoughts...
"If I rolled the putter halfway decent today,
which I did roll it well
, just any putts go in the hole, I win this thing by a few shots, it's not even close. It's just how it goes," said Dustin.Johnson at Chambers Bay. This year, DJ putted beautifully, finishing on 18 with a putt for birdie...so
putting determines everything
, as confirmed by the PGA!
What did YOU learn from the Dustin Johnson and players at the U.S. Open? Share your thoughts in the comments section of this golf blog and on Twitter using our handle @
Golf4Beginners
.