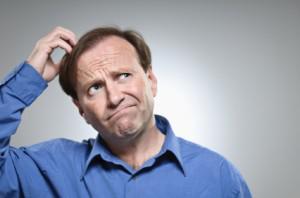 The term "telematics" is becoming more widely known and more commonly used, but some companies that have telematics systems may not even refer to it as such. You may even be reading this right now and thinking, "what the heck is 'telematics?'"
We figured that since we provide telematics software, we can help clear up any confusion as to what exactly the term means.
Telematics is literally a mash-up of the words Telecommunications and Informatics. Not surprisingly, this means that telematics is the technology of sending, receiving and storing location information relating to remote objects, such as vehicles, via telecommunication devices.
Telematics includes the integration of Global Positioning System (GPS) technology and computers and mobile devices. The term "telematics" has even evolved to refer specifically to GPS vehicle tracking, and actually inspired the name for FleetMatics. We just did our own mash-up with the mobile assets (aka fleet)  we track for you and the term "informatics."
Vehicle telematics is a way of monitoring the location, movements, status and behavior of a vehicle or fleet of vehicles. This is achieved through a combination of a GPS receiver and an electronic GSM device installed in each vehicle, which then communicates with our software and gets displayed to you either on your computer or mobile device.
In addition to location data, a complete telematics system provides a list of your vehicles showing the status of each—when a vehicle is started up and shut down, as well as its idling status, location and speed. This information gives you complete, up-to-the-minute knowledge of your fleet activities in one centralized, web-based interface.
There you have it! We knew the mystery behind the definition of "telematics" was driving you crazy. Feel free to share the knowledge with friends. We won't even try to take credit for it.