"China wouldn't get out of bed to do this." 
Astor Industries is a plastic-injection business. It began in 1957 and supplies parts to the Australian auto industry. By the end of this decade there will be no auto manufacturers left in Australia. Neil Henderson was once Astor's manufacturing manager. Two years ago he bought the firm.
Beneath the vulnerability, Henderson saw some strengths. One was the ability to deliver high-quality products to custom designs in short runs. Where China's now-fabled manufacturers might need orders of 100,000 plus, Astor could offer a highly competitive service for smaller orders using the firm's range of skills to provide everything from design to delivery.
Where is the opportunity to add value?
Developed economies have lost manufacturing jobs, but often ones that add less margin. The value-added that collectively makes up the cost of owning an automobile is generated by material inputs, supply chain management, marketing, design, logistics, delivery, aftercare, spare parts and servicing. Actual assembly is just a small part of it.
Some politicians may want those assembly jobs back but you'd have to ask whether its worth the trouble. Growth and prosperity usually come from moving up the value chain, not down it.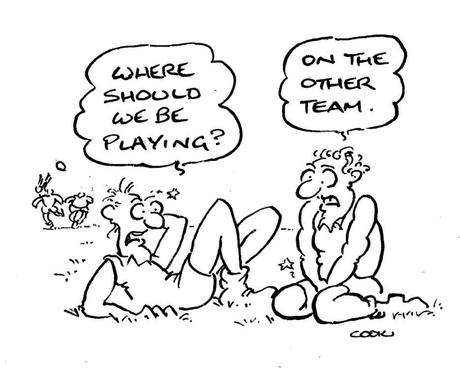 What scenarios are you facing?

It's easy to say that we live in a time of rapid change and therefore we need to change rapidly. But sometimes you don't or won't; other times its just hard to do. Stumbling blocks include reluctance to embrace new ways of doing things when existing ways are working quite well — "if it ain't broke, don't fix it".  Trouble is, someone comes along and fixes it and suddenly you've been disrupted. 

How do you stay at the leading edge? Two questions will help. 
If I wanted to disrupt myself, how would I do it? 
Examine your business or your career and look for the most vulnerable point. It will indicate where you should and shouldn't play. Think of sport. In grid-iron or rugby, big beefy athletes with no necks make good forwards. Slender, agile athletes who can run fast make better backs. Neither is good at each other's job but they both play football. Where should you play? 
When you've got that right, ask the second question. 
If I wanted to do something different with what I've got, what could I do? 
While Henderson was pondering that, another entrepreneur was asking disruptive questions. Tired of paying excessive prices for his own spectacles, Bruce Jeffreys opened a store called Dresden Optics, offering sets of ten interchangeable frames made from recycled plastic in a variety of designs and colours at a highly disruptive price. 
But who would produce it? That turned out to be Astor. 
Dresden has since opened its fourth store and is looking at offshore markets. Meanwhile, Astor is boosting their capacity. They still produce parts for the auto industry, but now they are also suppliers to the optics industry.
Been disrupted?
What else can you do with what you've got?