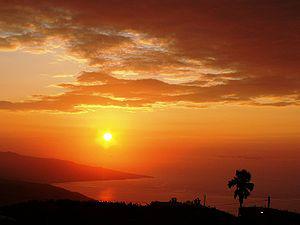 Image via Wikipedia
William R, Lucas said, "That which you vividly imagine, sincerely believe, ardently desire and enthusiastically act upon will inevitably come to pass."
Today my call to you is to think about that which you ardently desire –
And think about those words: Ardently Desire –
Ardently – which is passionately, enthusiastically, keenly, fervently, zealously – all which are feelings – what do you feel most strongly about?
Now is the time to be ever more specific – Is it new business you ardently desire and if so – how much and with whom?
Is it better health – if so – then what exactly does that look like – a certain weight, a measure or a feeling or energy?
Is it amazing relationships – with whom and what experiences can you vividly imagine?
Think about the words that William R Lucus said, "That which you vividly imagine, sincerely believe, ardently desire and enthusiastically act upon will inevitably come to pass."
Picture up your goals in your mind, on paper and through visuals so you get the feeling you need to take the actions.
You create your day by the way you think. Make it magnificent.
Blessings, Shawna
www.ShawnaSchuh.com
Advertisement