Shampoo: Aussie Miracle Moist.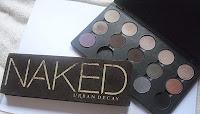 Conditioner: Aussie 3 Minute Miracle.
Hair Mask: Boots Coconut and Almond Mask.
Styling Products: Got2be Heat Protection.
Shower Gel: Soap and Glory Shower Gel.
Body Moisturiser: Soap and Glory The Righteous Butter.
Face Mask: Superdrug Cucumber Face Mask.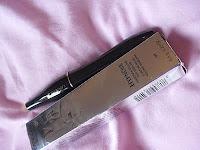 Moisturiser: Simple Light Moisturiser.
Cleanser: Liz Earle Cleanse and Polish.
Foundation: Bourjois Healthy Mix, 51/ MAC Studio Fix Fluid NW15
Powder: MAC MSF Light/ Elf HD Powder.
Concealer: MAC Studio finish/ MAC Studio Scult NW20.
Blush: MAC Ladyblush.
Bronzer: Sleek Contour Pallete.
Highlighter: Benefit HighBeam
Eyeshadows: Naked Palette + Mac Pallete.
Eye Primer: Urban Decay Primer Potion
Eyeliner: Urban Decay Zero/ BareMinerals Black.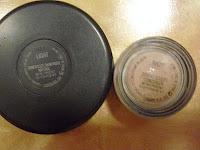 Mascara: Lancome Hypnose.
Lashes: Eyelure or Superdrug Brand.
Lipstick: MAC Cremecup
Lipgloss: I never wear lipgloss just lipbalm so either Burts Bees or Carmex.
Perfume: The Original Christina Aguilera
Nail Colour: Non Atm i dont wear it hardly but my fave it ELF Metal Madness.
Much Love