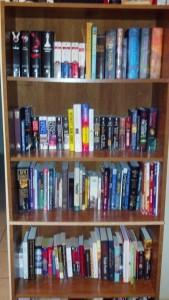 Bookworm's Bookshelves
Every year I try to find some new recommendations for my readers and followers. This year, instead of me giving the recommendations, I decided to reach out to Indie authors to see what they are reading and what they would recommend to their readers. As author Michael K. Rose says:
"I think that an author should read everything, in and out of his/her genre. Read Classics, read the "big" names, read Indie authors…"
Here are just some of the recommendations I received from this generous group.

Tracey Madeley is an up-and-coming indie author whose focus on her last two novels have centered around the hippie lifestyle and principles. Her latest novel, Love & Haight, chronicles the journey of a Scottish student named Solomon as he moves to San Francisco in the late 1960's during the most active portion of the Hippie Movement and how his new friends influence his path in life.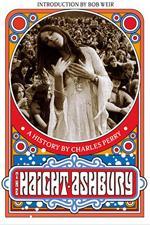 No Surprise that Madeley recommends the non-fiction read
The Haight-Ashbury: A History
by Charles Perry for those hippie enthusiasts who cannot find enough information about this colorful and idealistic movement.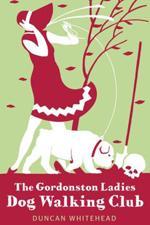 On the Indie front, Madeley recommends
The Gordonston Ladies Dog Walking Club
by Duncan Whitehead. A quiet neighborhood in Savannah, Georgia is rocked when a member of the Gordonstone Dog Walking Club is murdered. With a murderer on the loose, secrets begin to unravel and no one is who they appear to be.

Lisa Wroble is best known for her children's series, the Kids Throughout History, in which historical time periods and events from the Middle Ages to the Pioneer Days are looked at from the perspective of elementary age children.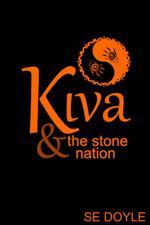 For Middle Grade readers, Wroble recommends
Kiva & the Stone Nation
by SE Doyle. Kiva is a 12-year old Middle School student who is seeing things she can't explain. Worse yet, her crazy grandmother says she is the legendary YaYa Hiké and needs to embrace her destiny. After losing her best friend Kiva goes to visit her grandparents in southern Colorado where she gets lost in a maze-like Canyon. There she finds her paths for life laid out and she must decide which one to take.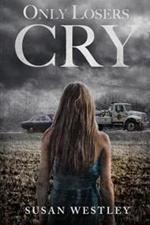 For young adult fans, Wroble recommends
Only Losers Cry
by
Susan Westley
. This is the story of Emily Anderson a homeless girl who lives in a car with her father and has adapted the survival skills necessary to make it through a cruel life.

Michael K. Rose  is a well-known science fiction writer. His most recent release, Sullivan's War, follows Agent Frank Allen as he pursues murderer Rick Sullivan across galaxies. Problem is the closer that Allen gets to the case, the less concrete his beliefs and loyalties become.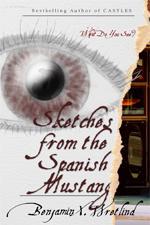 Rose recommends anything by Benjamin X. Wretlind. He specifically recommends
Sketches from the Spanish Mustang
to those who enjoyed Castles. Haley sits in a Colorado casino sketching the people around her. As she sketches one person after another, their stories unfold before us in themes of love, death, penance, and peace.

J.R. Tomlin  is the author of the Black Douglas Trilogy, an epic series of historical fiction novels revolving around the War of Scottish Independence in the 12th Century. I've actually read and reviewed all three books – A Kingdom's Cost, Countenance of War and Not For Glory.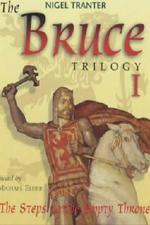 No surprise here, JR Tomlin recommends her readers who want more about the Scottish War of Independence to try
The Bruce Trilogy
by
Nigel Tranter
– a series that looks at Robert the Bruce and his fight for the independence of Scotland from England.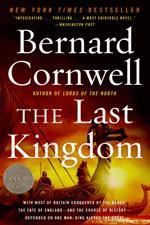 Tomlin also recommends the
Saxon Chronicles
by
Bernard Cornwell
. The Danes have conquered all the kingdoms they come into contact without issue until they reach England. Now England's future lies on the shoulders of one 9
th
century English king.

Steve Shilstone's writing is as eclectic at his quirky personality. His latest book to hit the Kindle store is Vineyard's Children, the incredibly unbelievable story of the last two children left in an evolving hippie commune turned vineyard.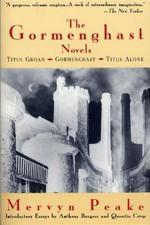 In the world of fantasy fiction, Shilstone recommends the
The Gormenghast Trilogy
by Mervyn Peake. In this undisputed fantasy classic Earl Titus Groan is set to inherit Gormenghast kingdom unless his archrival Steerpike has his way and rises up to control the House of Groan.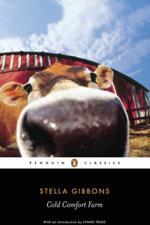 When it comes to humor Shilstone recommends
Cold Comfort Farm
by
Stella Gibbons
 - another classic. When 19-year old Flora is orphaned she travels to her family's farm in Sussex where she uses her strong will and a little common sense to get her quirky and flawed family back in order.
I don't know about you, but I definitely found some new reads in this list. It's always been so fascinating to me what other authors are reading for inspiration, entertainment and escape. A special thanks to all these authors for contributing to this article.
Have you read any of the books recommended by the authors highlighted in this article? If so, tell us your take on them.